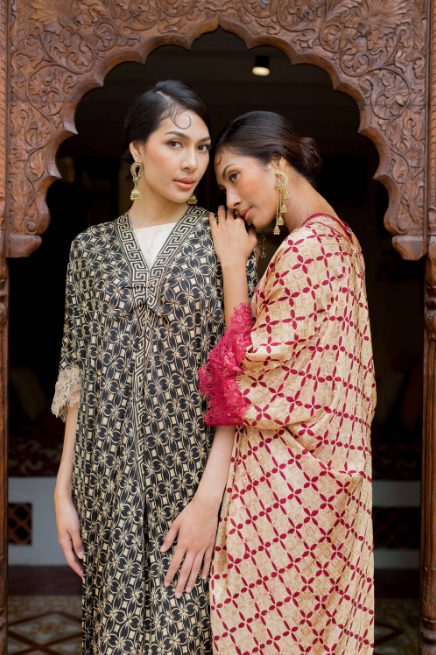 © All images are from Lima Segi and copyrighted by their respective authors.
This post features a look into the baju raya styles from various designers in Malaysia in 2023. Keep the space bookmarked if you're into keeping up with contemporary Eid fashion here in Malaysia. 
Running out of ideas of what to wear come Raya 2023? Don't worry about it as we've got 5 baju raya styles that you can easily choose from!
Here are FIVE modern baju raya styles to choose from in case you're running out of Raya 2023 fashion ideas.
1 - The Classic Long Kebaya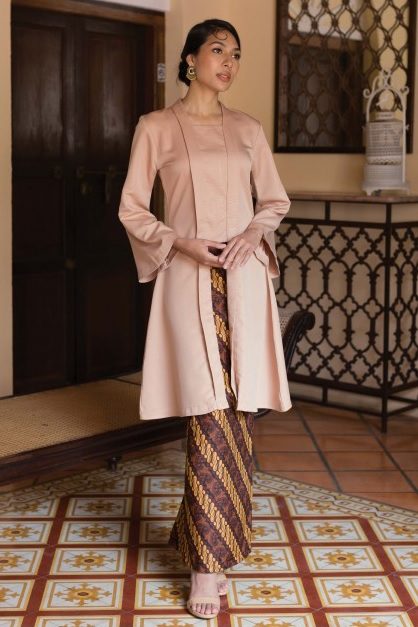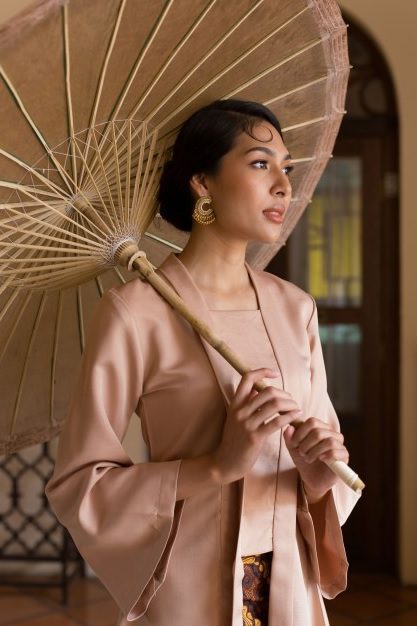 Rendered in a Kota Bharu style design, the kebaya top has long sleeves and invisible back zipper. The long skirt is designed with a 'kipas belakang' style a.k.a back pleats for ease of movement, stretchable waistband (because we shall feast) and secures with a zip and hook back fastening. This ensemble is crafted by pure Batik Tulis. Available in other colorways.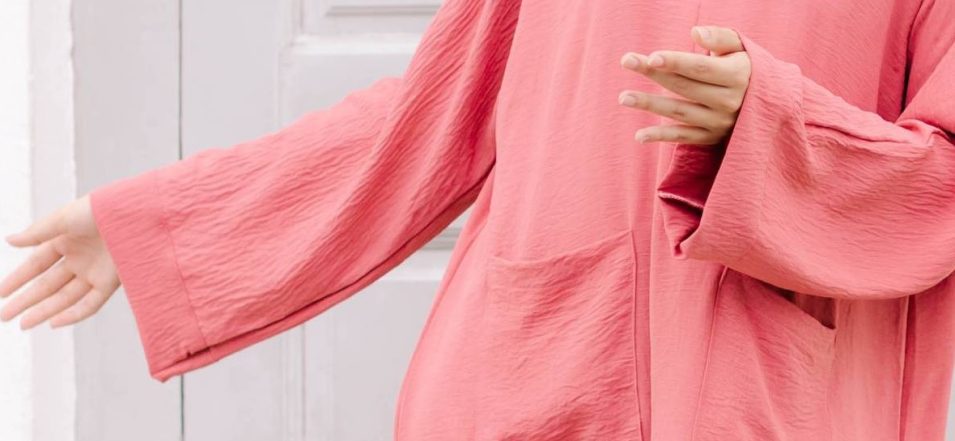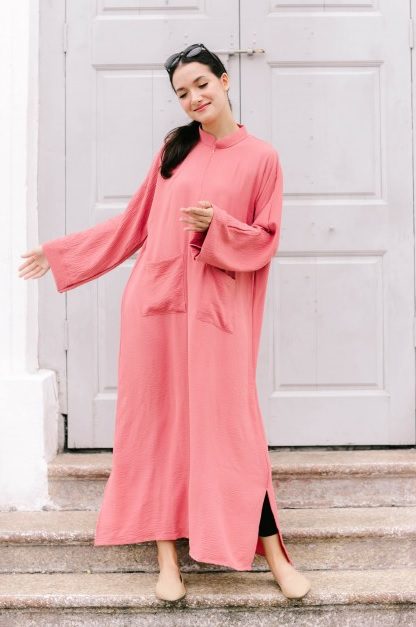 For the modern modest girl, this is a very wearable kaftan you can wear as a shirt/dress. Cool and comfy, you can low-key lounge and celebrate wearing it effortlessly. The textured crepe fabric is perfect ironless and it has a front hidden zipper. Pockets at the side because it's nice to to put your hands in pockets! Check out for other color options.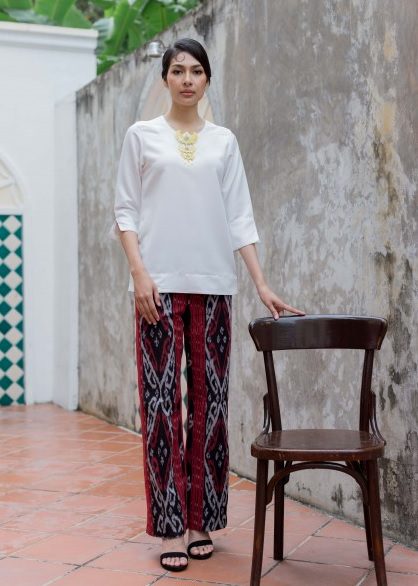 Instead of skirts, why not wear trousers for Raya. And not just any trousers, girls! It's Tenun trousers, luxuriously handcrafted by an artful Indonesian technique utilizing weaving different colored threads. It takes 30 days to complete! The outfit is made of plant dyes making it free of harmful chemicals and the shirt is oh so breathable making it perfect for our local humid weather. Comes in a variety of colorways.
4 - The Breezy Kurung Persuasion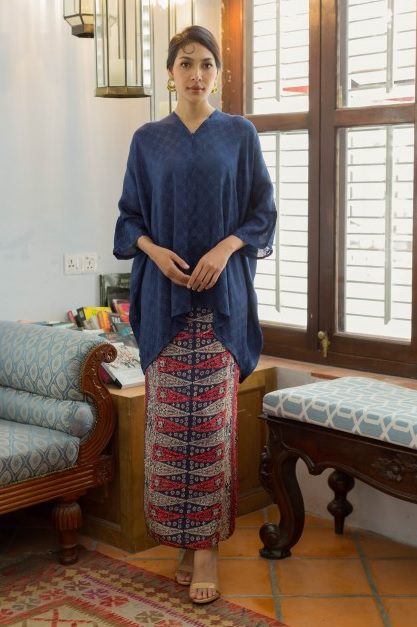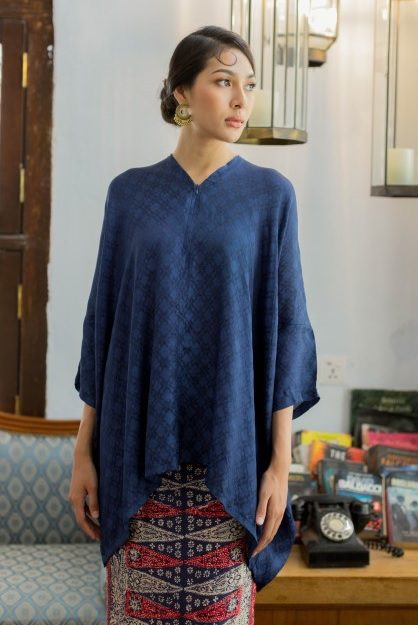 The kurung top has V-neckline, front zipper(nursing-friendly) and the ultimate loose fit. The long skirt is crafted in a pareo style with 4 adjustment buttons. Skirt has a front overlap design. Crafted with viscose semi silk, the fabric naturally ages into buttery soft quality. Made of pure Batik Sembagi. Comes in a variety of colorways.
5 - The Indo Batik Kaftan Woman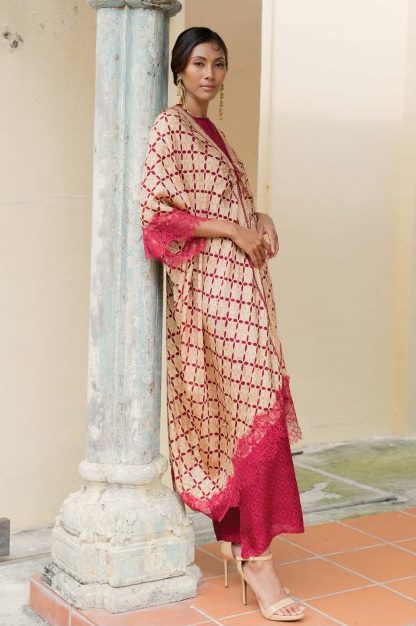 This is crafted from pure Indonesian batik. Made of viscose semi silk, it will evolve into a soft buttery second skin. The loose silhouette fits sizes XS to XL. The kaftan has a highly-wearable batwing sleeve with feminine lace detailing. The inner is sleeveless and has a round neck. Comes in a few color options.
As we love to say: It's all in the details, gals!
So, what do you think of the baju raya styles we've shared here? Which one is your favorite? Tell us your thoughts!
What other
baju raya fashion

would you love to see here? We love hearing from you.
Visit Lima Segi today to view their stunnin collection in greater detail and take advantage of their FREE SHIPPING when you perform group orders. You don't want to miss it!
Previous baju raya fashion to inspire you: