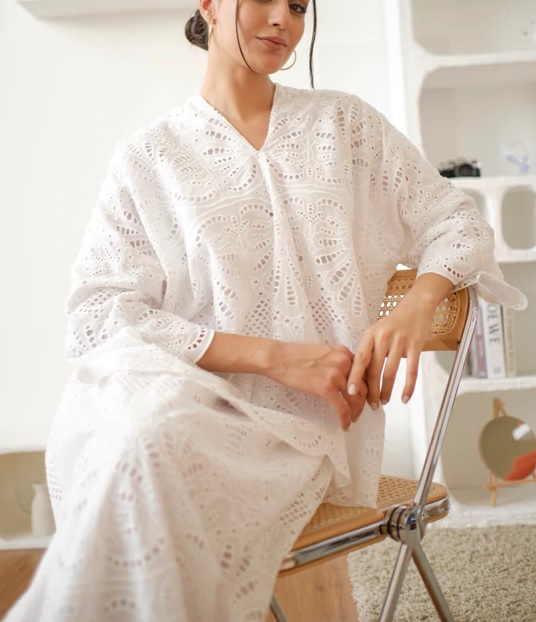 © All images are from Caftanist and copyrighted by their respective authors.
This post features a look into the baju raya styles from various designers in Malaysia in 2022. Keep the space bookmarked if you're into keeping up with contemporary Eid fashion here in Malaysia. 
It's all about cozy comfort that is effortlessly stylish. For our kaftan lovers: Here are two-piece kaftan set styles to match your most chic lounge Raya 2022 vibes.
Some of us prefer to kick back in a loose chic getup this Eid 2021.
If you're planning to feel good in your Eid clothes then these two-piece kaftan sets must be seriously considered.
The eyelet embroidery kaftan two-piece sets in particular caught my eye as they look super breezy and chic. I've always thought a kaftan as a long and short dress with a sleeve design that's inclusive to all arm sizes.
They're after all the epitome of carefree breezy wear, that can also be thoroughly elegant.
For Eid 2021, these are the kaftan iterations that are proud masterpieces of the Caftanist.
Since it's a two-piece, you bet it's versatile and can be worn separately, so you can mix and match the top and bottom. Worn on its own, it encapsulated a pretty dreamy picture for those in love with soft drapes, gathers and body-friendly silhouettes.
Beyond Eid, you can wear the top with your favorite denim skirt or pair the instant pareo with a boxy crop top with spaghetti straps for the ultimate chic girl vibe.
As these come in neutral color schemes, they're ideal for a dressed up or down interpretations and fabulous for all kinds of occasions.
The tops are especially designed to let you feast freely and fear not of the happy food belly. Those with a human child growing in the womb, fret not, these tops are absolutely made for that.
Let's tickle the scroll button, now, and see if you're feeling the super chill kaftan two-piece looks as I do. Enjoy.
Kaftan Two-Pieces For Your Chill But Chic Raya 2022 Look: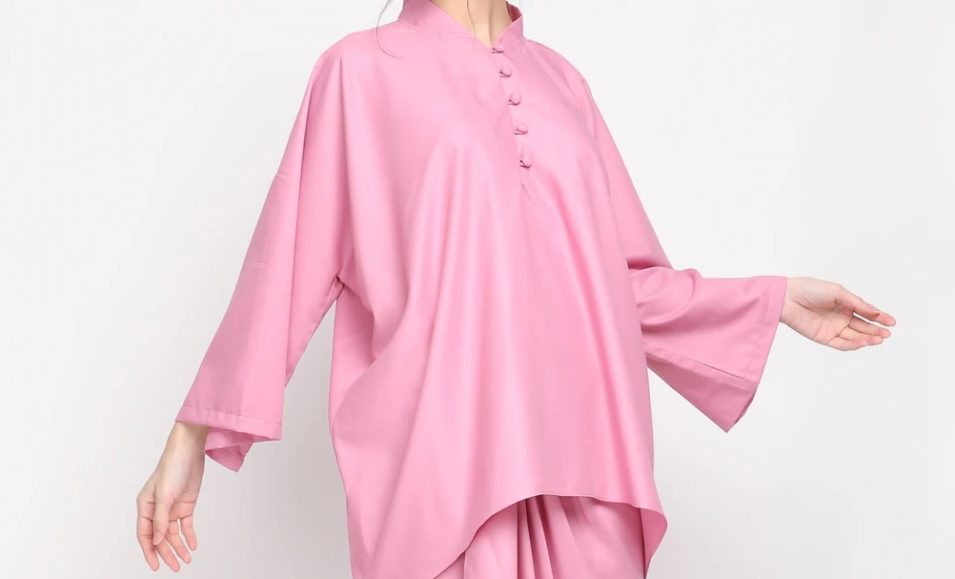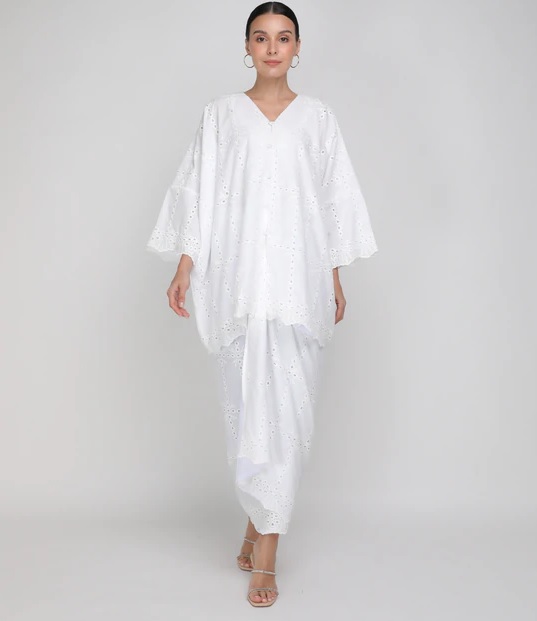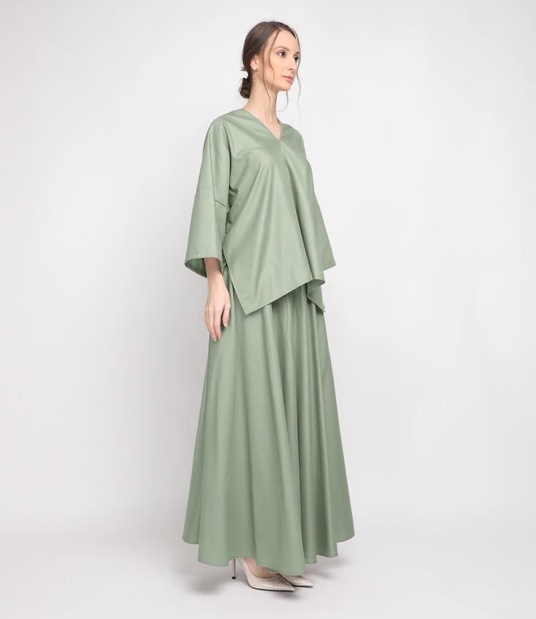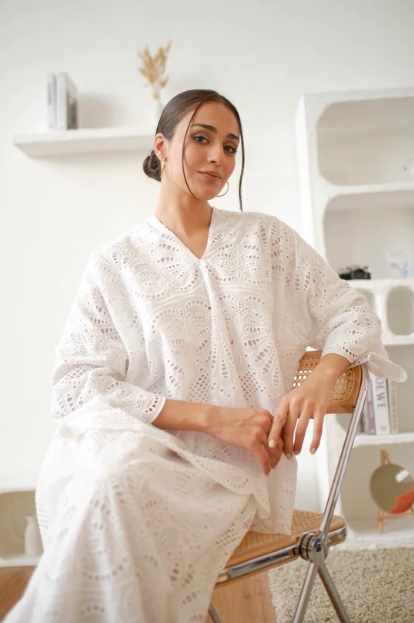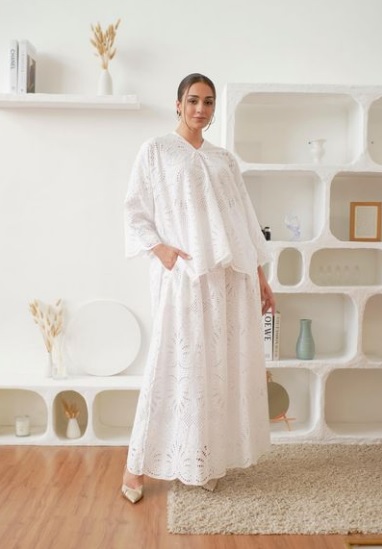 It's all in the details, gals!
If you're wondering whether there is a kaftan pantsuit, guess what, the answer is YES! For those who prefer a pair of loose pants to go with your kaftan top, please visit Caftanist to see it for yourself. Other kaftan sets come with different top designs and you might want to browse those as well.
These few years have been a time of reawakening. I invite you to rethink your life choices and whether you are aware of the variables involved in making important decisions that can impact the quality of your life and the lives of your loved ones. Are we truly making choices because we have considered various angles or are our decisions a matter of what's popular and what's in. Consider that and see where it takes you.
Take care!
Visit Caftanist today to view the rest of their kaftan two-pieces and more. Shipping available for Malaysia, Singapore and Brunei.
————————————–
What other fashion-y details that you drool after in a baju raya? Drop them all in the comment space below so we can talk about it.
Keep this space bookmarked for more baju raya 2022 fashion inspiration! Stay healthy, keep your wits about you and accept the present moment as it is.
Our other fashion favorites to inspire you: