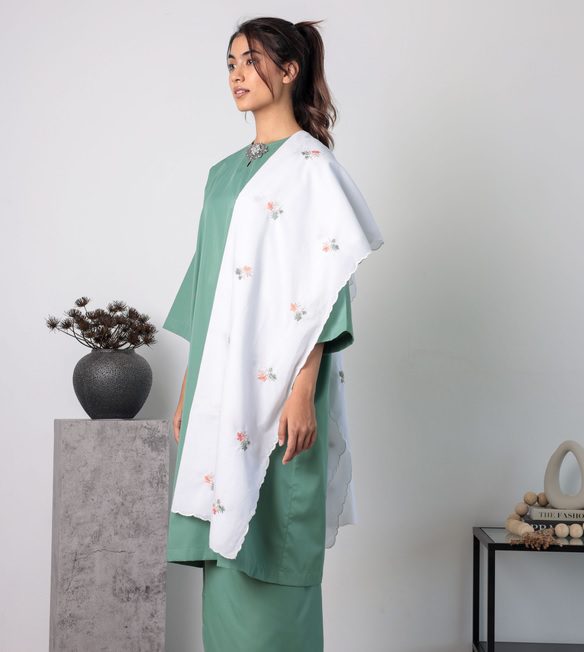 © All images are from The BAHAMAN and copyrighted by their respective authors.
This post features a look into the baju raya styles from various designers in Malaysia in 2023. Keep the space bookmarked if you're into keeping up with contemporary Eid fashion here in Malaysia. 
We love a classic kurung with a modern twist and this one's got a unique shoulder design!
For you minimalistic Raya girls, there's a kurung style that you might indeed just LOVE and want to wear this coming Eid.
A classic kurung that gets a laidback design iteration by way of a drop shoulder style tunic top: that is the whole Mariam collection from The BAHAMAN's vibes. It's totally designed specifically for one who prefers a non-patterned kurung that comes in a solid single versatile color from head to toe. The colorway options are white, salmon, sage and beige.
The main design highlight of the kurung is that it maintains the classic long top style whilst injecting a touch of something modern with a drop shoulder style three-quarter sleeve and an overall relaxed and spacious construction.
The long skirt offsets the voluminous top with a straight cut folded-over long skirt that is adjustable. Each kurung set comes with a floral embroidered selendang a.k.a. scarf and the kurung is made of high quality cotton perfect for the hot and humid equatorial Malaysian weather.
Have a look at the very minimalist kurung style from the Mariam collection and enjoy:
The drop shoulder style kurung for a minimalist Eid dresser: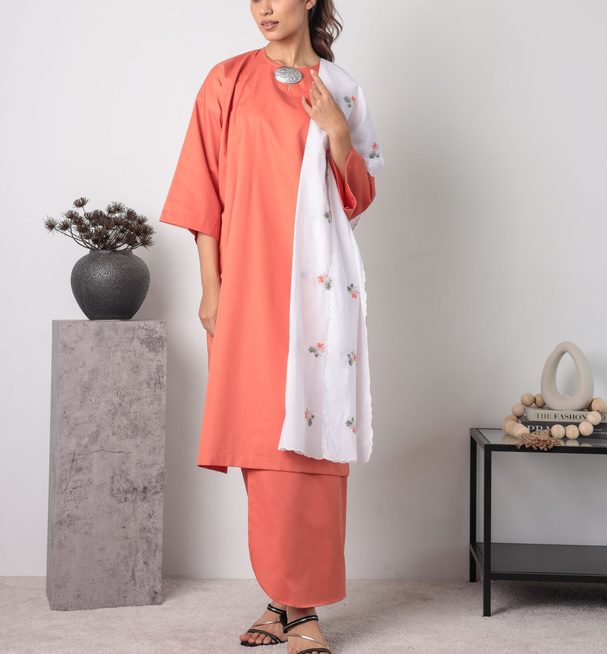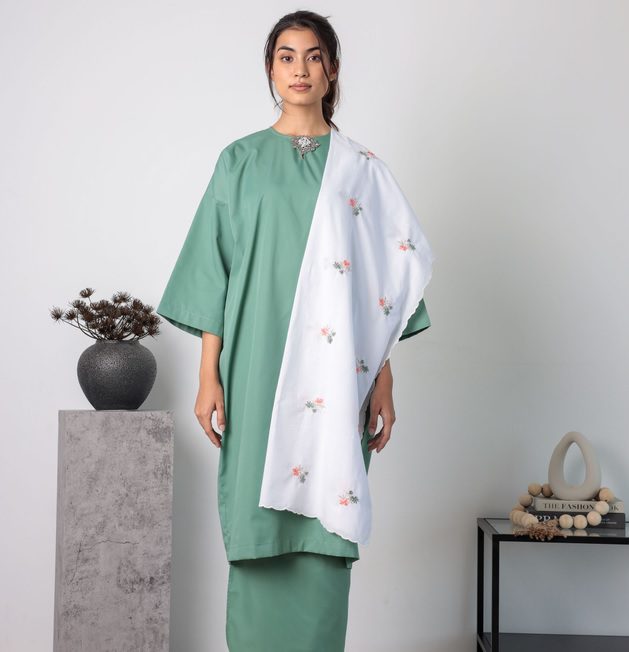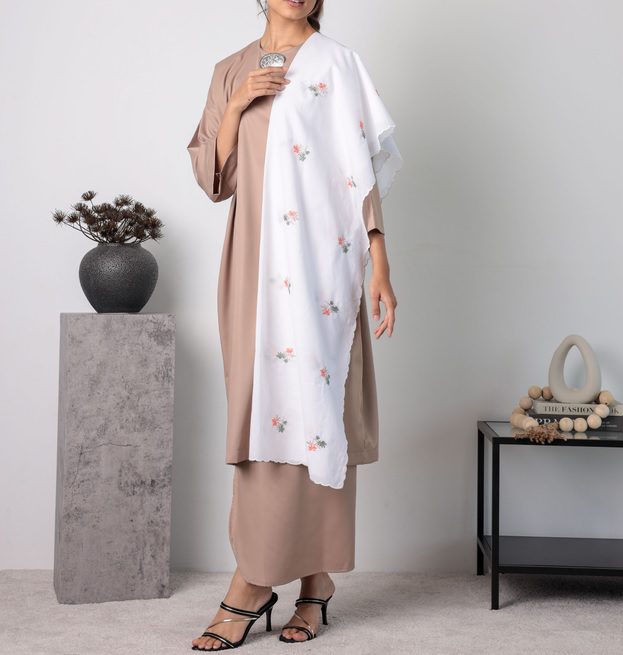 As we love to say: It's all in the details, gals!
So, what do you think? Do you like these drop shoulder style kurung sets? Tell us your thoughts!
What other
baju raya fashion

would you love to see here? We love hearing from you.
Visit The BAHAMAN today to view their collection in greater detail and take advantage of their FREE SHIPPING when you perform group orders. You don't want to miss it!
Previous baju raya fashion to inspire you: