© All images are from pokoks.com and copyrighted by their respective authors.
This post features a look into the modern kurta tops in a fun color scheme. Keep the space bookmarked if you're into keeping up with contemporary Eid fashion here in Malaysia. 
We love a bright and chirpy kurta tops for vibrant and happy fellows.
GUYS: We did not forget about YOU!
For guys that are hunting down for a statement baju raya to wear that's delightfully vibrant and cheery, you're going to want to sit down, sip your favorite beverage and see this!
From the Tabur collection of pokoks.com (which isn't the newest of collections we know but we believe in timeless looks, regardless of when the collection drops) the top is designed in a minimalistic kurta style with a round neck. The neck is secured by button and loop. The fit is relaxed with max comfort perfect for an easy fit. There are functional pockets on both sides and the front hem is subtly shorter than the back.
There are 7 colorways to choose from. Three are of patterned options and another THREE are plain but happy colors: brown, tiffany blue and lime green.
We love how bold and fun the motifs are as they can easily pass off as resort chic wear. It ultimately depends of your preference so let's give a few of the Tabur collection's kurta tops a look and see.
Enjoy!
Could this fun minimalist kurta be your potential baju raya 2023: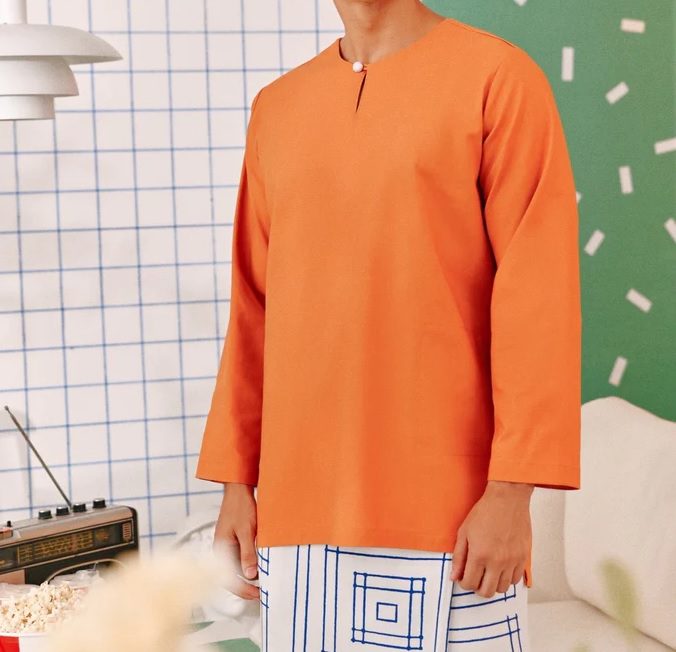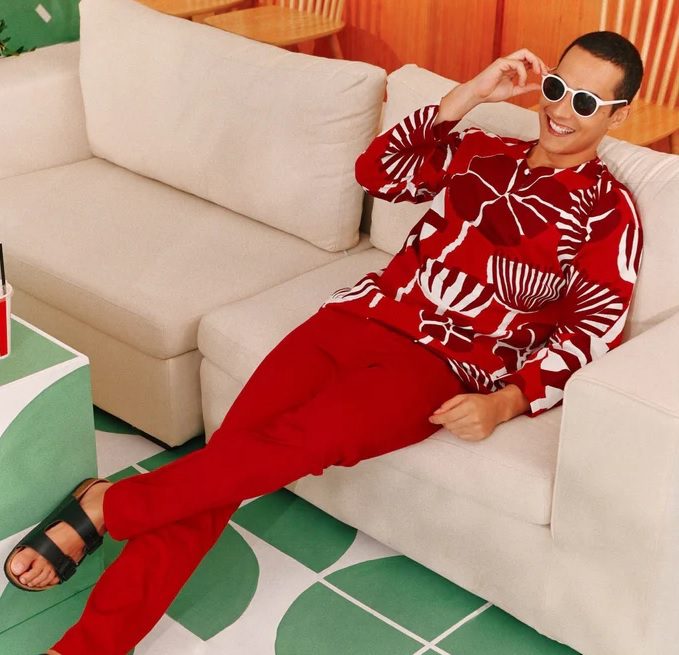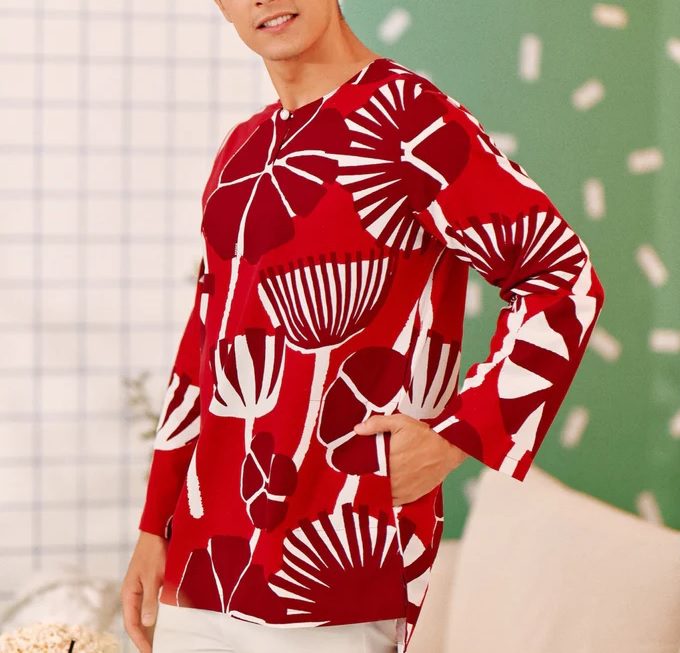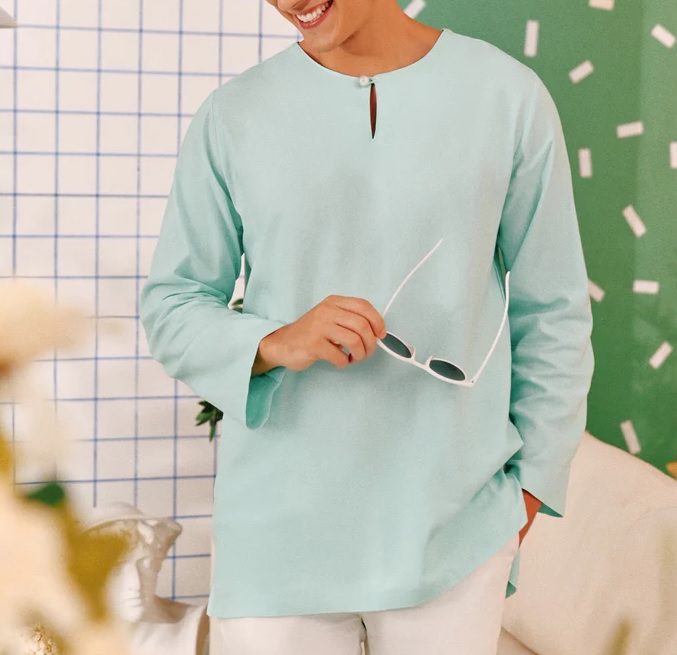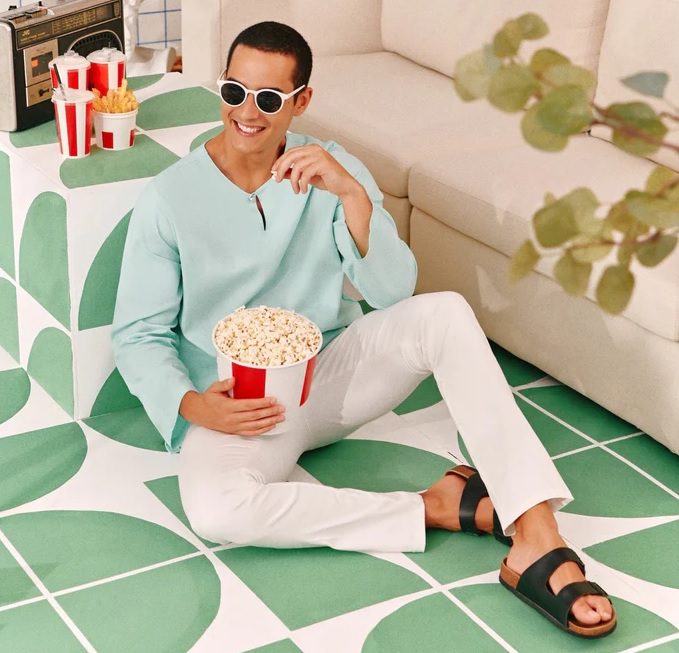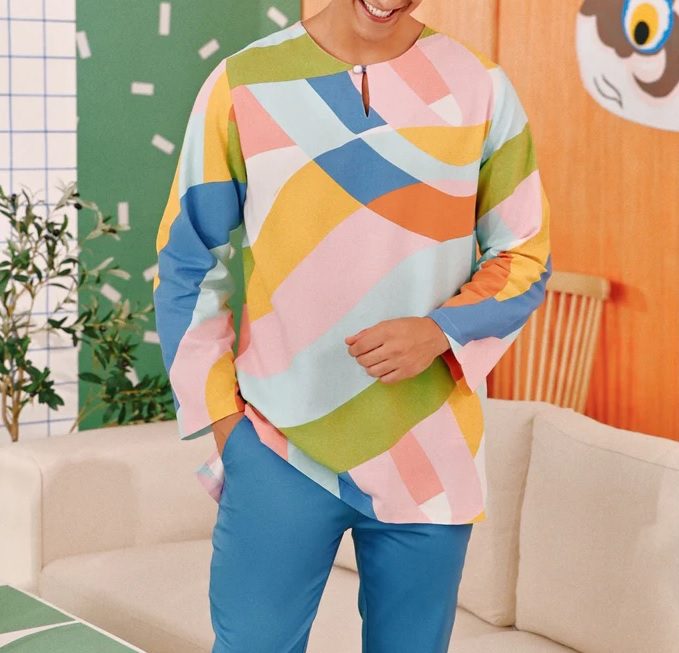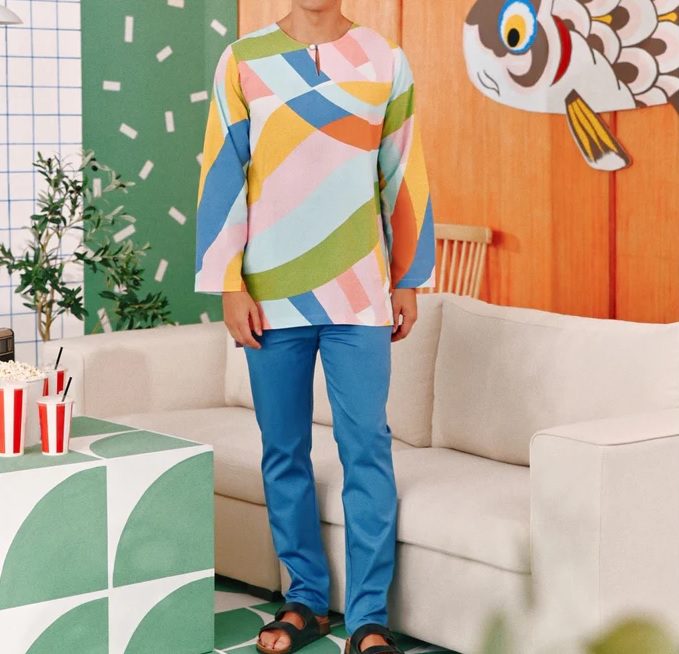 As we love to say: It's all in the details, guys!
So, what do you think? Do you like these modern kurta tops? Tell us your thoughts!
What other
baju raya fashion

would you love to see here? We love hearing from you.
Visit pokoks.com today to view their collection in greater detail and view other baju raya separates like samping, tailored trousers and more.
Previous baju raya fashion to inspire you: