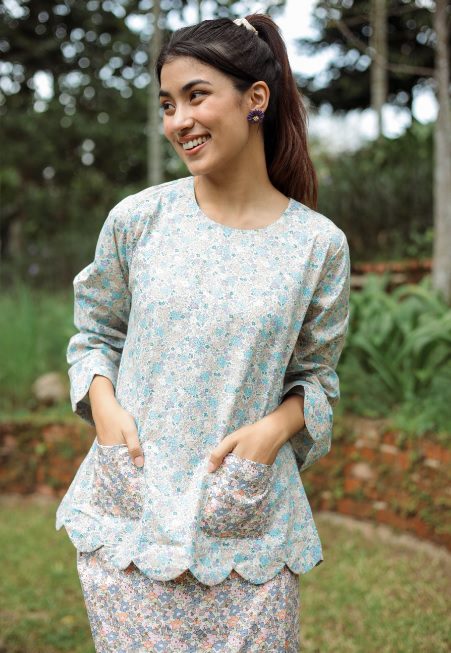 © All images are from Misslilyshop and copyrighted by their respective authors.
This post features a look into the baju raya styles from various designers in Malaysia in 2023. Keep the space bookmarked if you're into keeping up with contemporary Eid fashion here in Malaysia. 
We love a unique kurung kedah that keeps it real in cooling fabric and highly-wearable print. This one has something scallop-y!
Are you in search for a cool baju raya that's big on comfort AND style? We have something that will rock your boat.
Hey ladies, it's that time of the year again. And we're seeing tons of baju raya popping everywhere so allow us to help you to narrow it all down to MAX comfort and fashion statement.
As always, I'm a fan of something that will complement the Malaysian humidity so the look has got to be breezy and breathable. If you're about fabrics that will work with the equatorial heat, cotton is your bestie and Misslilyshop's Bidasari kedah kurung is all cotton. What's exciting about this particular collection is the scalloped hem (and sleeve) on the blouse as my heart shrieked instantly as my eyeballs caught this design detail. Isn't it absolutely adorable?! Floral of the dainty and ditsy kinds are often so easy to wear all year long and it reminds me a lot of what my late grandmas used to wear so this Bidasari collection from Misslilyshop is a nod to the nostagic days of being with my two grannies! The scalloped detail is also present on the sleeves making it extra cute! The top retains that kedah cut with two functional front pockets which I love. Neckline is kept ultimately streamlined with a clean round cut. The pockets are designed to match the skirt's print so they kind of pop out visually.
There are FOUR colorways for the bidasari kurung kedah: blue, purple, green and orange. The long skirt is designed to be half elasticated with a zipper and buckle for closure. The long skirt features a folded batik style.
Check them all out and take your pick!
The Bidasari kurung kedah as a potential baju raya 2023: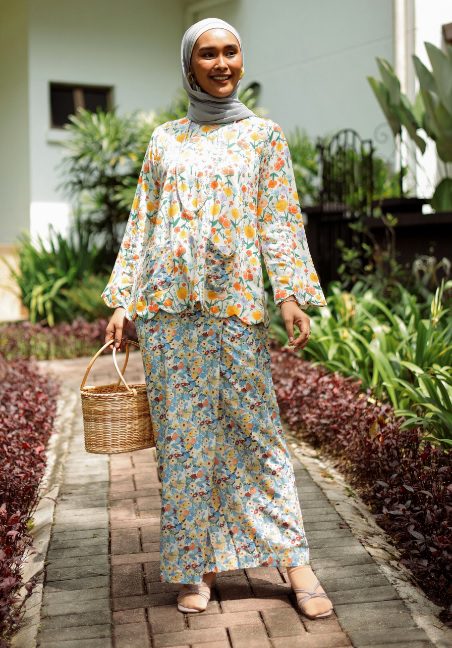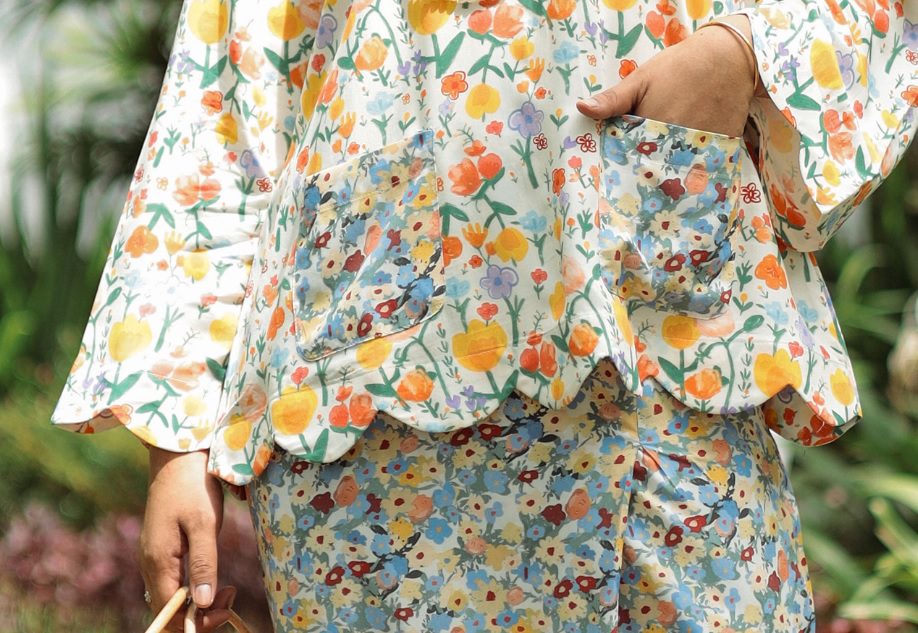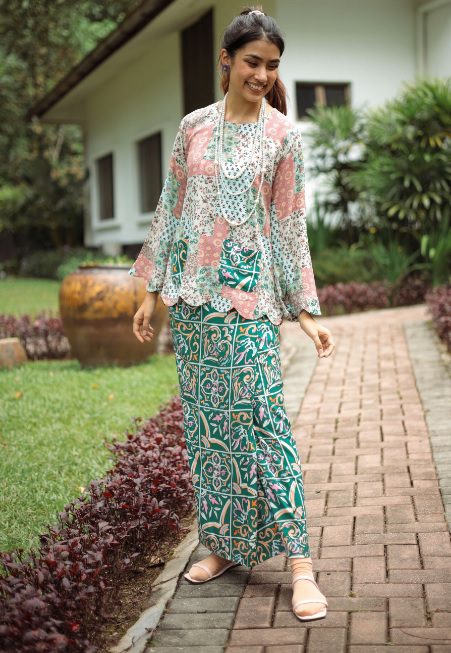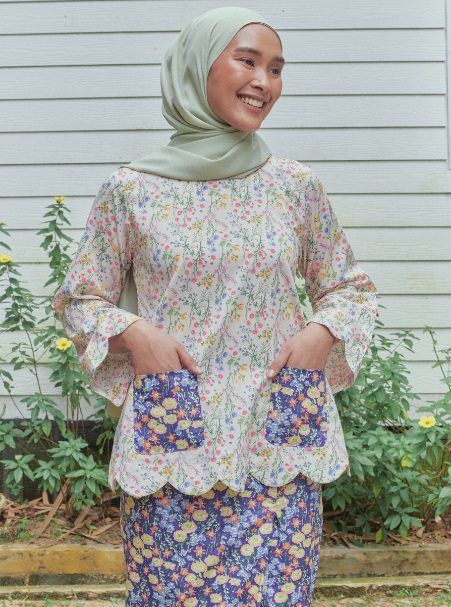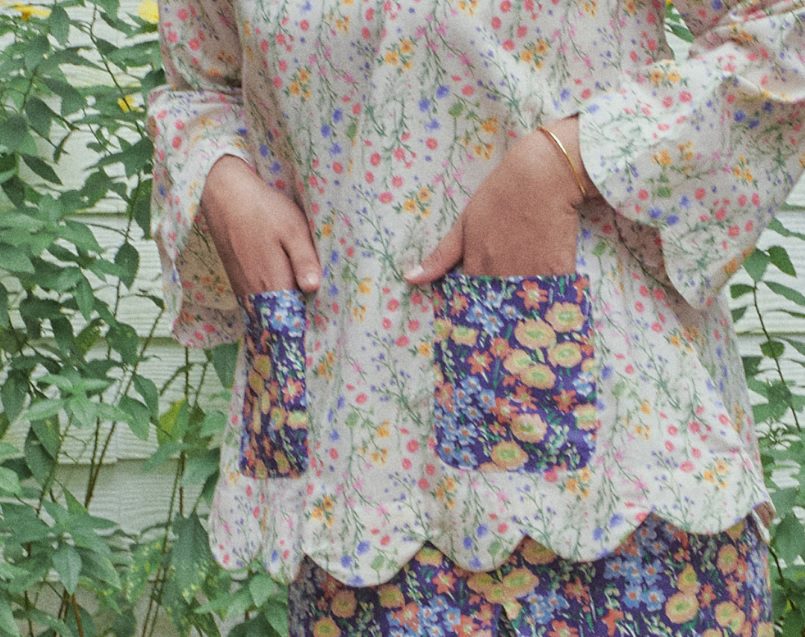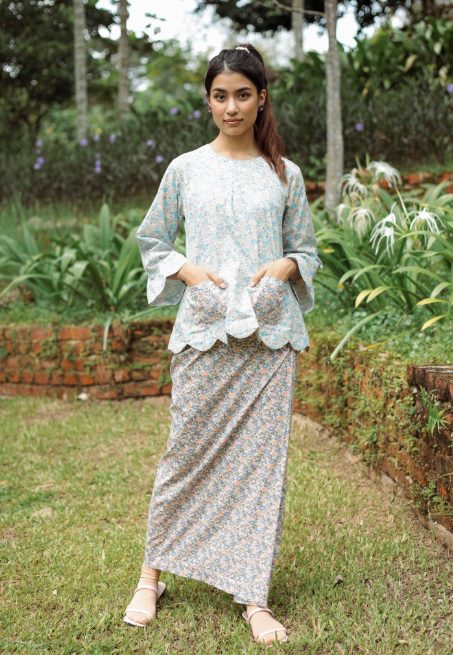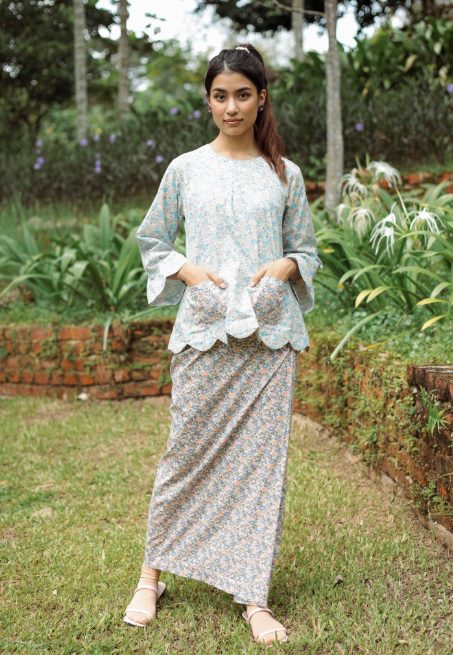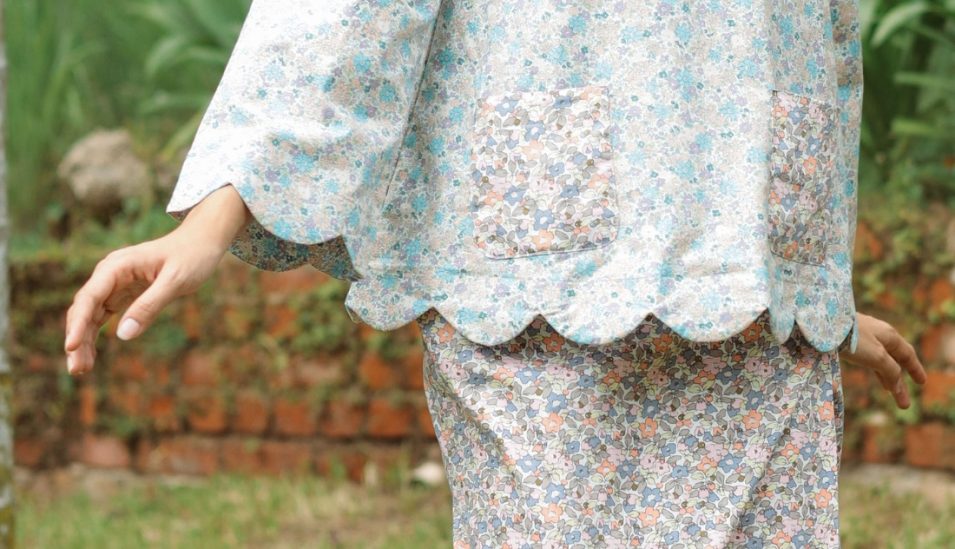 As we love to say: It's all in the details, gals!
So, what do you think? Do you like these bidasari kurung kedah sets? Tell us your thoughts!
What other
baju raya fashion

would you love to see here? We love hearing from you.
Visit Misslilyshop today to view their collection in greater detail and take advantage of their FREE SHIPPING when you perform group orders. You don't want to miss it!
Previous baju raya fashion to inspire you: