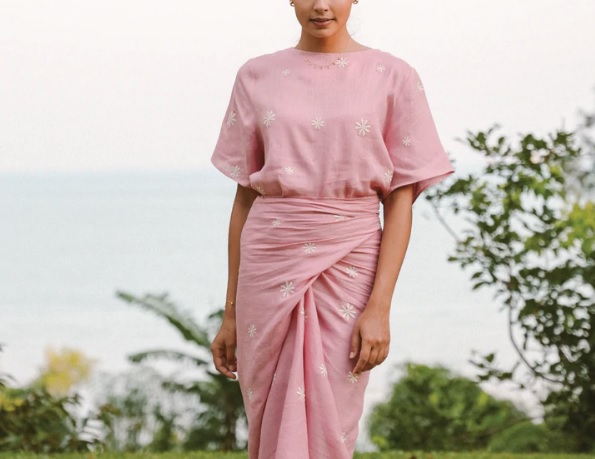 © All images are from Whimsigirl and copyrighted by their respective authors.
This post features a look into the baju raya styles from various designers in Malaysia in 2022. Keep the space bookmarked if you're into keeping up with contemporary Eid fashion here in Malaysia. 
The newest collection from Whimsigirl is out. Sure I wasn't the only one quietly anticipating it and wow, they sure read our minds: their latest linen compilation are one of the dreamiest best!
Not only are they food-bump friendly, their sleeves length are everything! We all know the chiller knot skirts are bomb but the latest sleeve design truly gets a practical fashionista's priority: grabbing food over surfaces seamlessly.
To cut it short because I could marvel at their collection all day, I will narrow down to a few styles that caught these eyeballs on my head.
Favorite Linen Kedah Iterations:
The Kedah linen sets are especially worth noting as it's the picture of simplicity with nostalgic subtlety. Crochet trim detail adorns the neckline and sleeve's edges. Roomy Kedah blouse silhouette comes with a knotted style skirt for the effortless look you can wear anywhere plus Eid type of settings. Made of pure linen from top to bottom, you can be sure that it's max on comfort. 
As stated, I hold a dear love and appreciation for the sleeve design as it is flared three quarter sleeved in a dropped shoulder style. You can wear the set with the blouse out like it's traditionally worn or tuck the tail into the skirt for a modern vibe.
These come in a variety of colorways so you can be sure to find one in your favorite palette.
The Quarter Puffy Sleeve Blouse & Knot Skirt Set
Another winning favorite from the collection is the three quarter puff sleeve and knot skirt set. The blouse has a round collar and secured with shell buttons.
According to your style preference, you can wear the blouse loose or tucked into the knotted skirt. The set's dainty print is such a win for me as it's super feminine, vintage-esque and romantic. 
These pieces can be purchased in a set or separately. Each is a design marvel and made specifically for the intense tropical Malaysia. Soft, subtle, filled with airy nostalgia, it's not hard to fall in love with the Whimsigirl aesthetics. Be the Eid girl donned in one of these Nikmat sets & combos, why don't you?
Whimsigirl collection for easy breezy chic Raya 2022 is out...here are some that piqued our interest: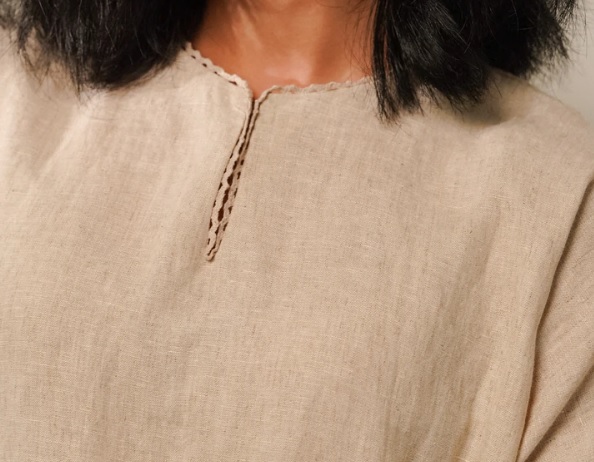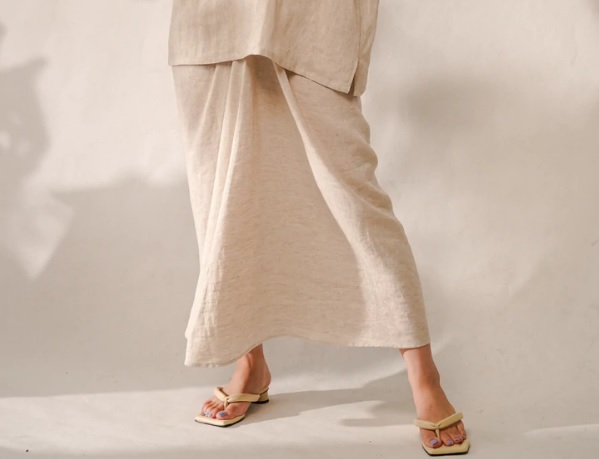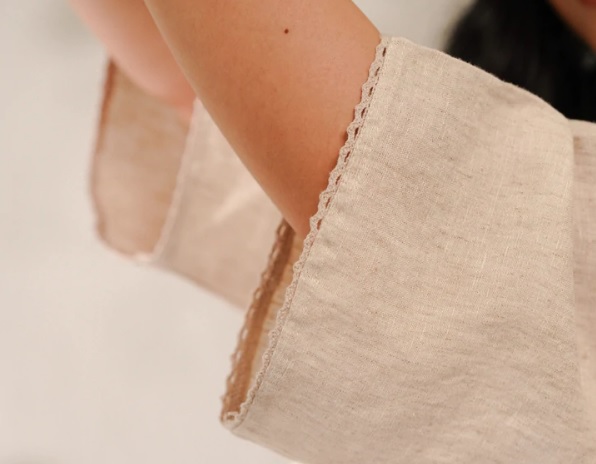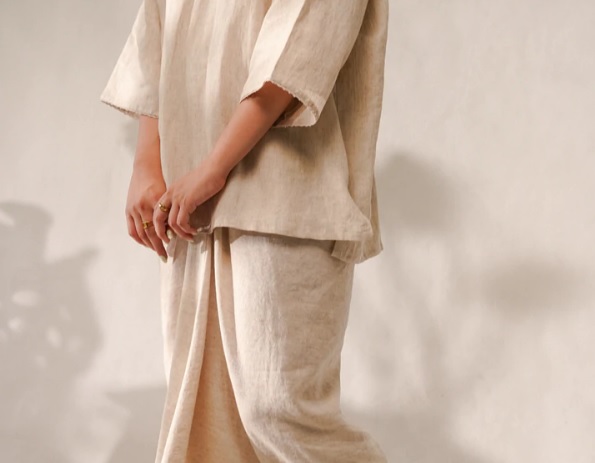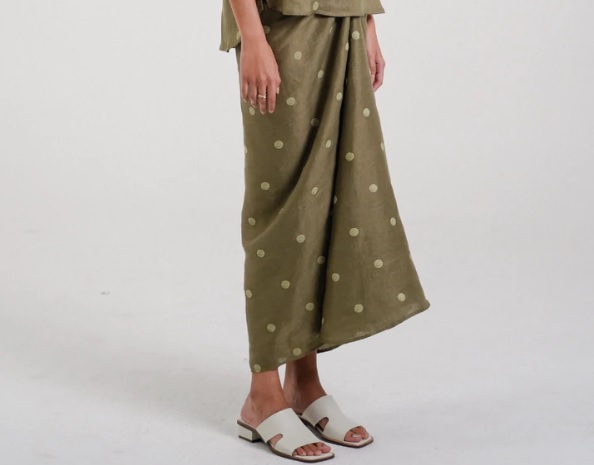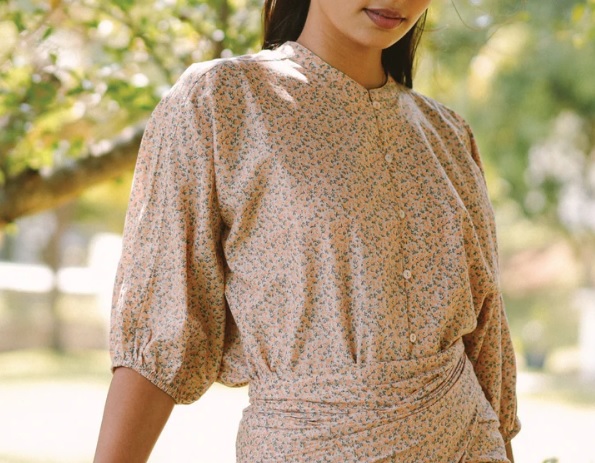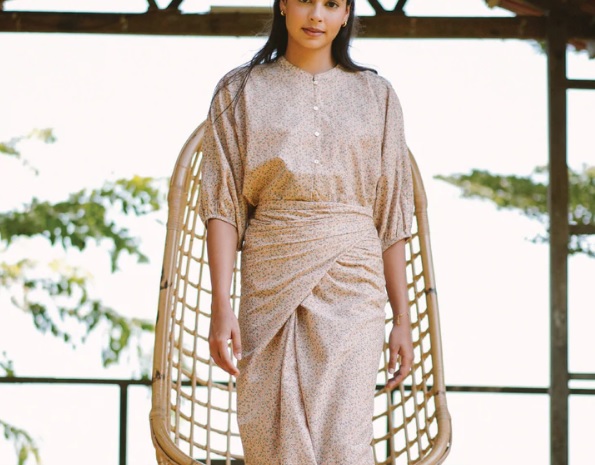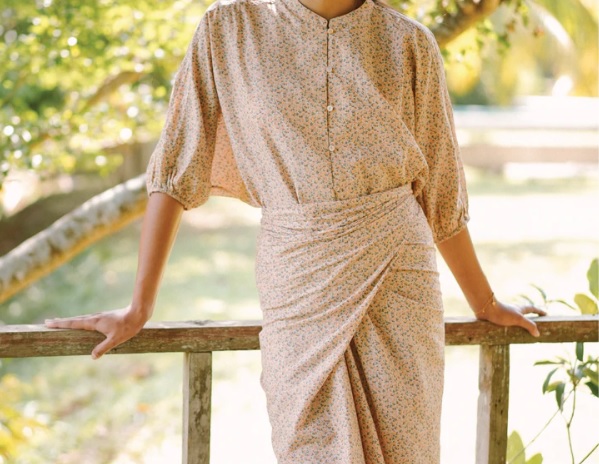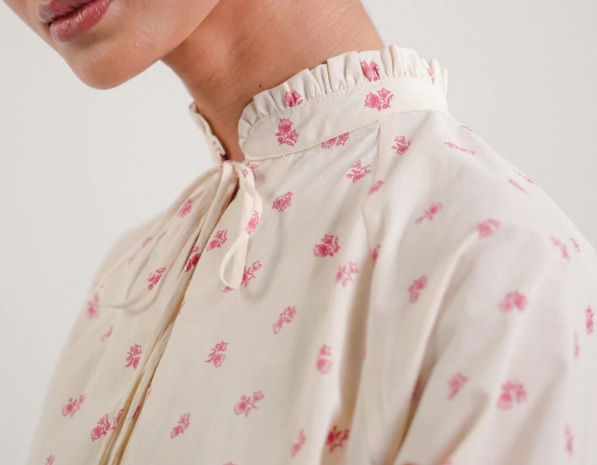 It's all in the details, gals!
Go ahead and give Whimsigirl a visit so you can get a closer look on the precious details of their blouses and skirts.
Tell us your thoughts about the Eid sets and separates. We love hearing from you!
These few years have been a time of reawakening. I invite you to rethink your life choices and whether you are aware of the variables involved in making important decisions that can impact the quality of your life and the lives of your loved ones. Are we truly making choices because we have considered various angles or are our decisions a matter of what's popular and what's in. Consider that and see where it takes you.
Take care!
Visit Whimsigirl today to view their collection in greater detail and take advantage of their discounted group orders. You don't want to miss it!
————————————–
What other fashion-y details that you drool after in a baju raya? Drop them all in the comment space below so we can talk about it.
Keep this space bookmarked for more baju raya 2022 fashion inspiration! Stay healthy, keep your wits about you and accept the present moment as it is.
Our other Eid fashion favorites to inspire you: