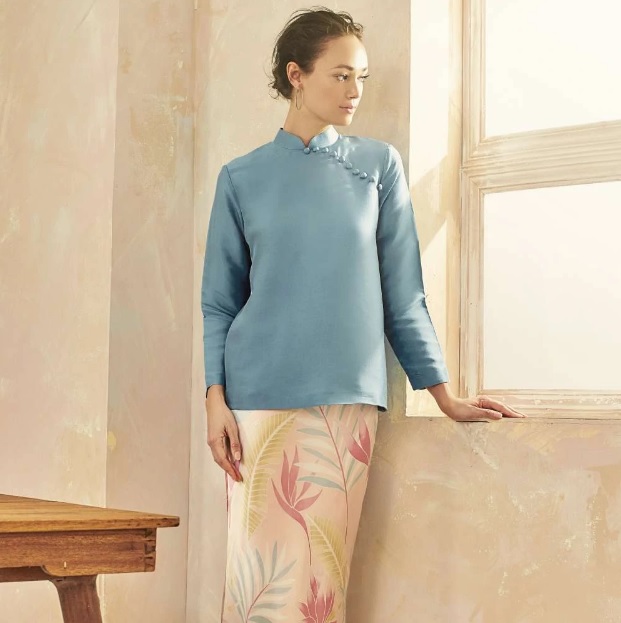 © All images are from Pieces By Raeesa and copyrighted by their respective authors.
This post features a look into the baju raya styles from various designers in Malaysia in 2022. Keep the space bookmarked if you're into keeping up with Eid fashion here in Malaysia. 
Ladies, as promised: Here's your next designer baju raya inspo with a touch of oriental elegance, strategic tropical motif and sweet movement & fluidity to stir up that inner fashion diva in you.
Hi ladies, if you're already on a search for the attire to wear for the upcoming Eid, then allow me to get you extra psyched, sistah!
This baju raya in particular came from the previous Lebaran collection of 2020. Since we've all been missing a lot from these previous 2 years, I decided to take a stroll down the fashion for Raya memory lane when things went dark and strange. 
This collection is named Grandeur Raya 2020 and if we all did remember that particular year, nothing was grandeur. Some of us were stocking up food piles to survive the apocalypse. Look at what's going now! Well, that's a story for another two years.
Back to the topic: These designer kurung coordinated sets are a sight. The love for sweet pastels are shown vividly in the colorways chosen and tropical motif decorate the bottom half in pareo style skirts. The tops are designed roomy with a lot of different necklines to cater to your elaborate fashion needs. From cowl necklines to mandarin-style faux collars, these are the fashion-forward baju raya sets that celebrate our love for batik in modern translation.
If you are particularly inclined to wearing food-stuffing-friendly baju raya, this one's it, ladies.
The loose fit blouse is designed to accommodate happy feasting.
The skirts are kept patterned to offset the mostly solid colored tops. The blouses are intentionally designed to retain a lot of space so you get maximum breeziness as you match the vibes of the tropical locale that's Malaysia.
Grab your snacks because we are about to eyeball each potential baju raya, shall we?
Designer Baju Raya Inspo From Grandeur 2020 Pieces By Raeesa
These are available for pre-order, peeps. Since it's from 2020, you might just get a fantastic deal so be sure to text them. Info on their website.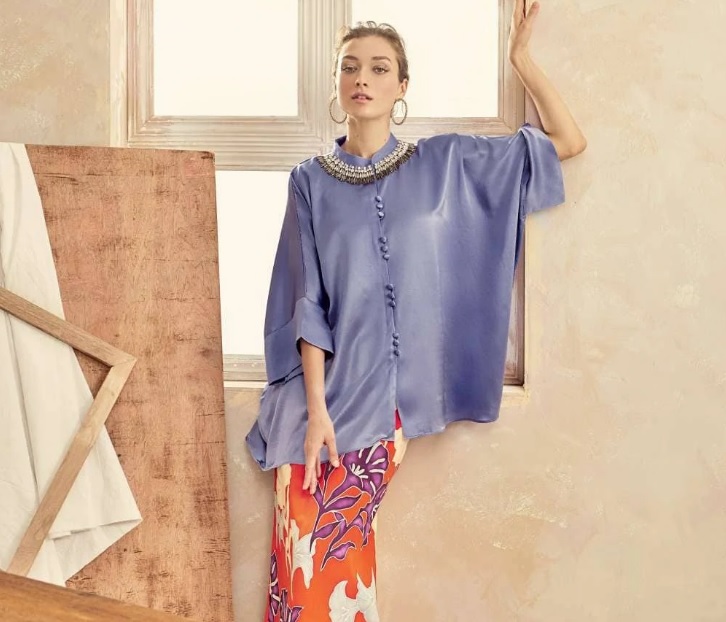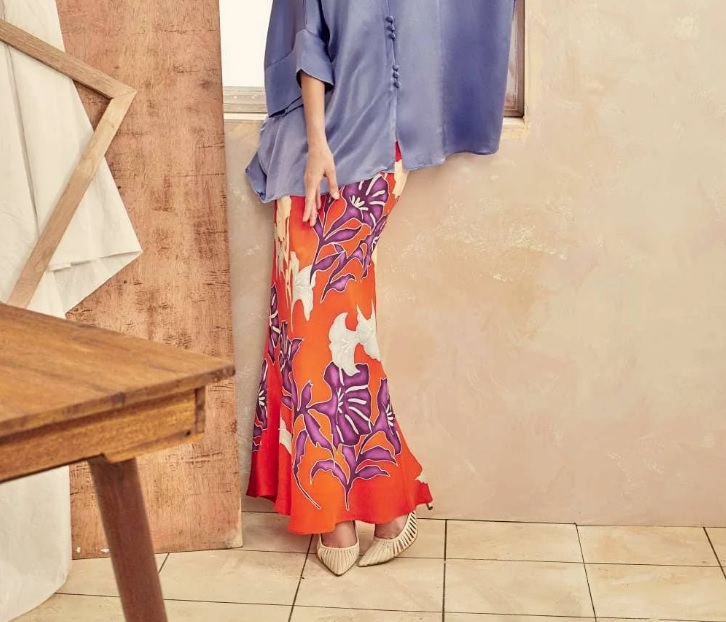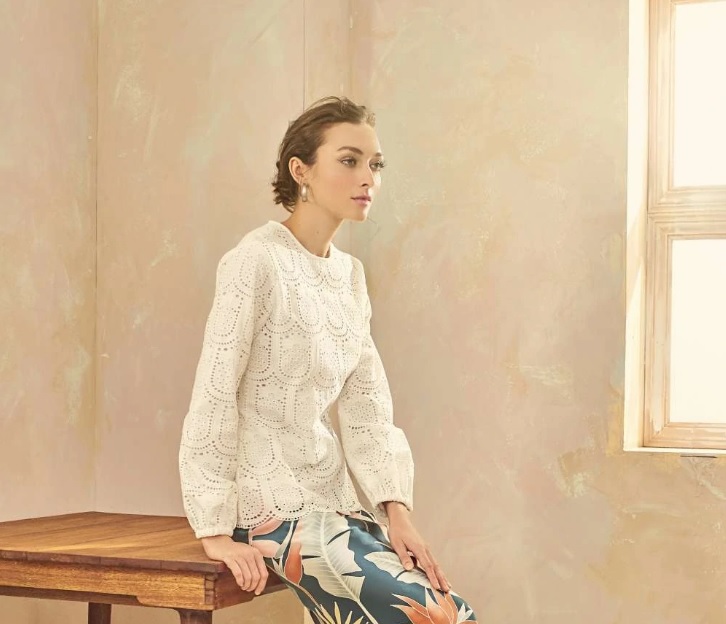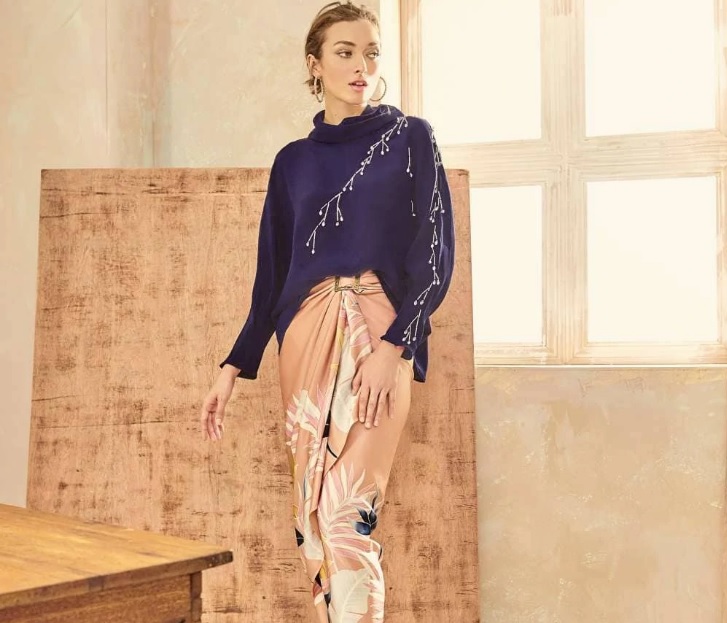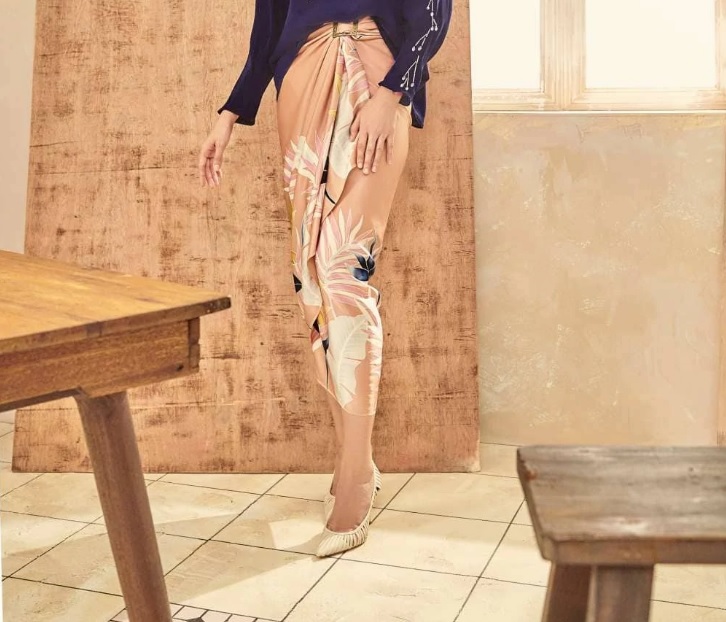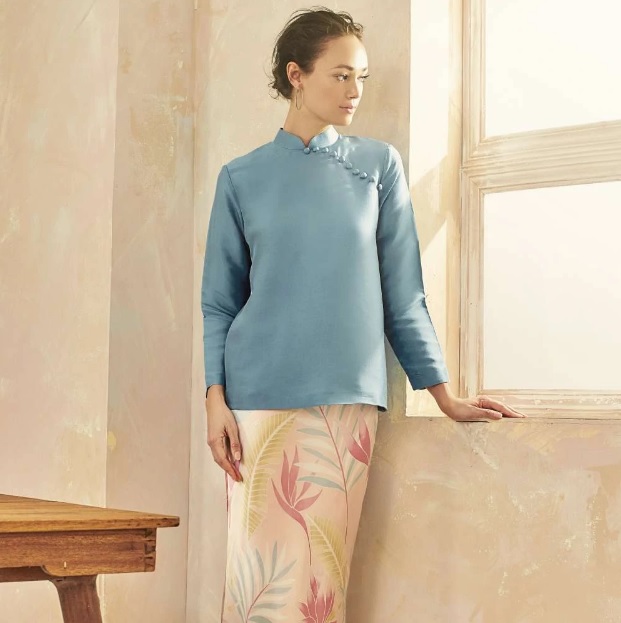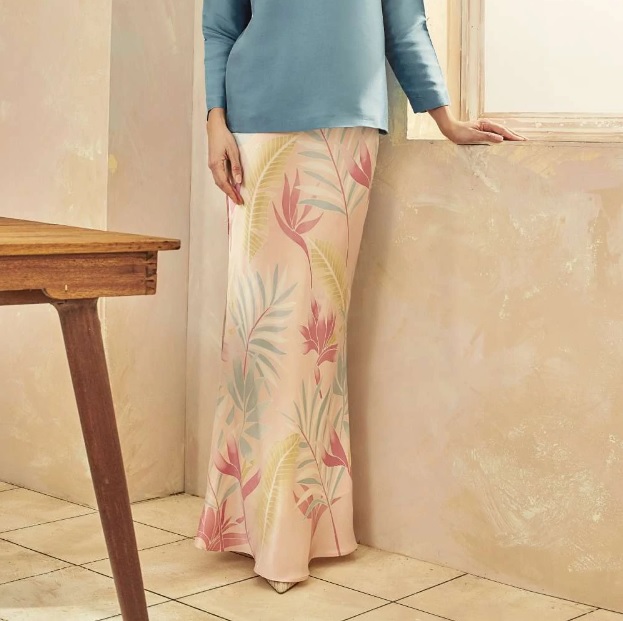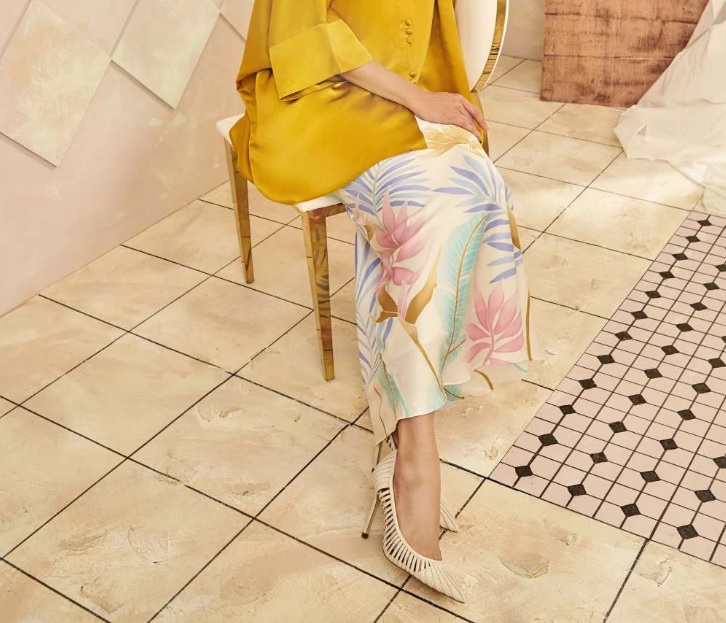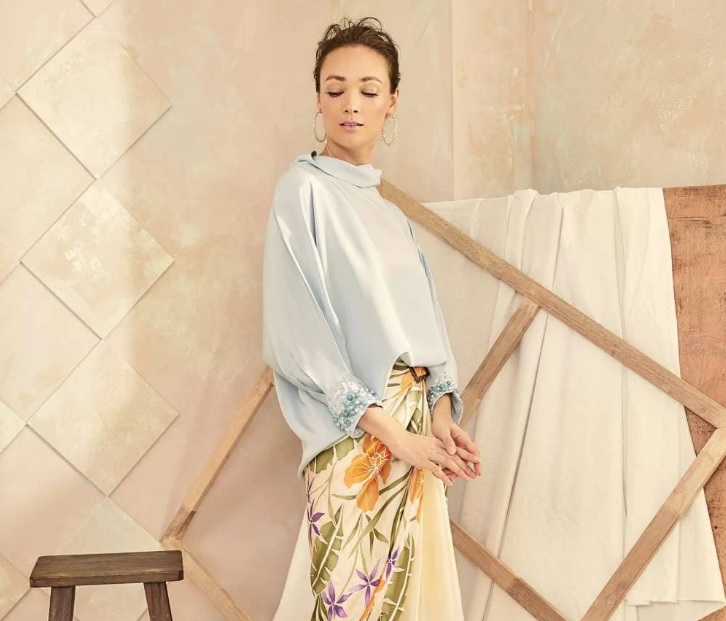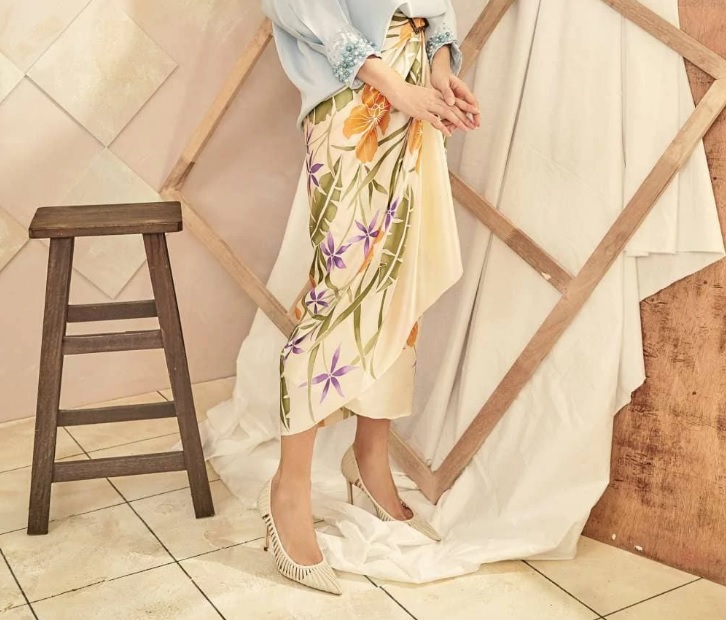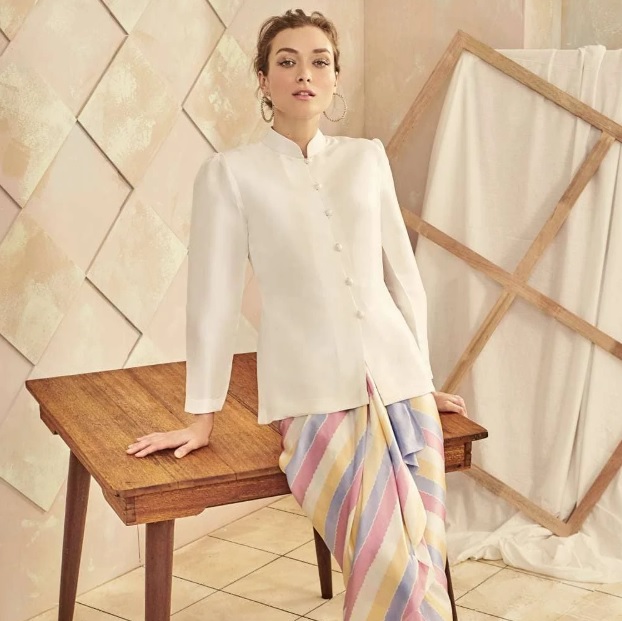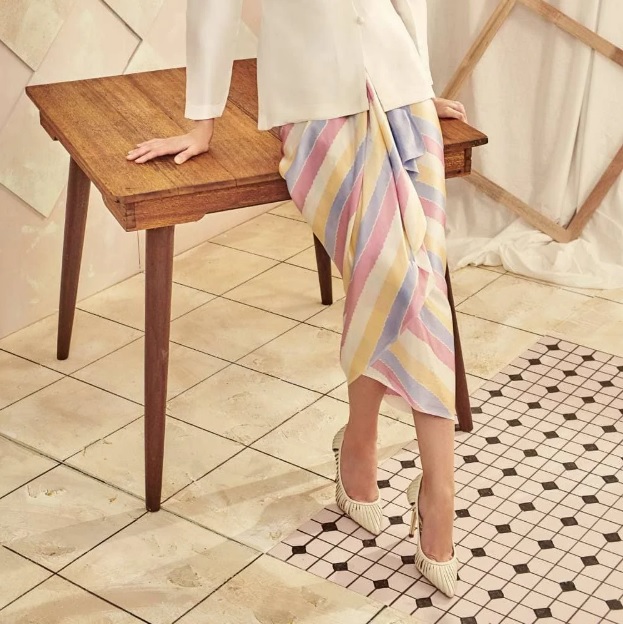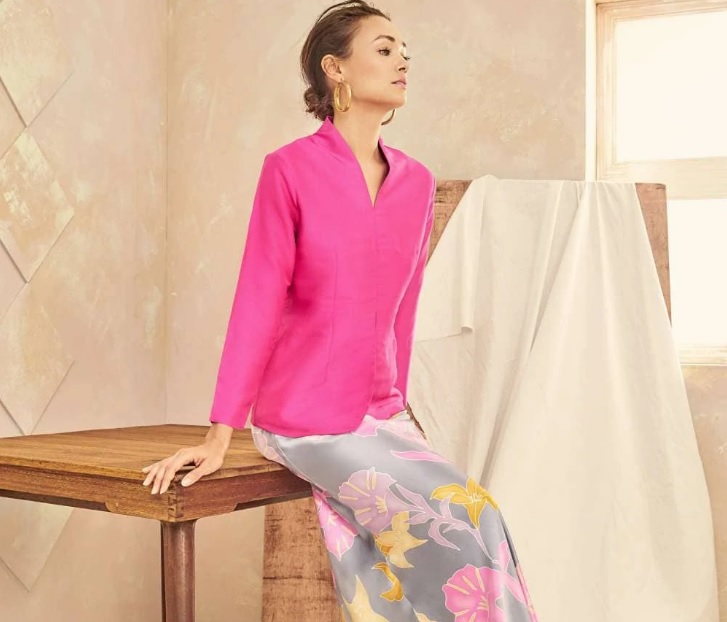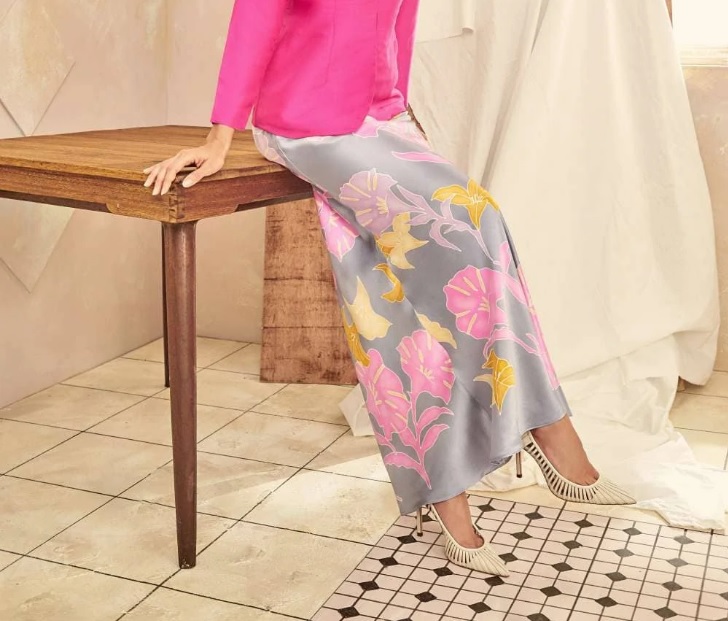 What do you think of these fashion-forward designer baju raya sets? Would you want to wear any of it this year? Share your thoughts! I love reading them.
What other fashion-y details that you drool after in a baju raya? Drop them all in the comment space below so we can talk about it.
Keep this space bookmarked for more baju raya 2022 fashion inspiration! Stay healthy, keep your wits about you and accept the present moment as it is.
There's more from the Grandeur 2020 collection and the year after that including an upcoming one, so be sure to give Pieces By Raeesa a follow on their favorite social handles.
Earrings to go with your baju raya 2022: