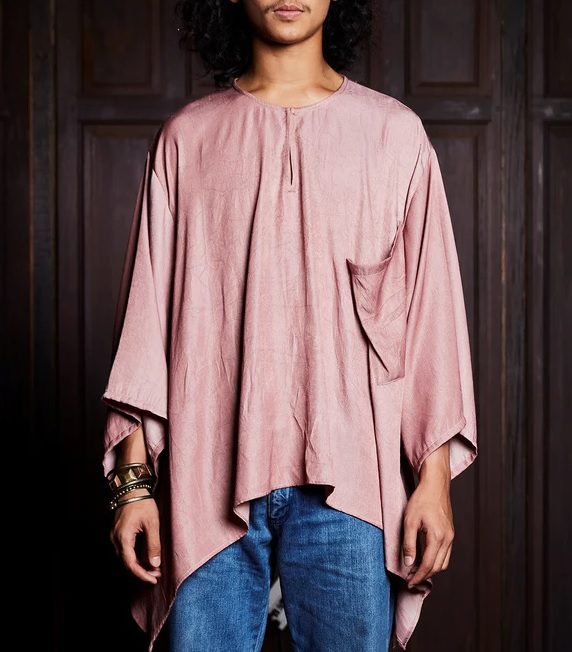 © All images are from mell.com.my and copyrighted by their respective authors.
This post features a look into the modern flowy baju raya. Keep the space bookmarked if you're into keeping up with contemporary Eid fashion here in Malaysia. 
We know you love something outside the usual style box, guys!
GUYS: We did not forget about YOU!
For guys that are hunting down for a statement baju raya to wear that's delightfully flowy and ultimately versatile, you're going to want to sit down, sip your favorite beverage and see this!
Looking for something extra flowy fellows to match the potent humidity in Malaysia? Well, we've got something for you.
This rendition of a flowy festive top took me by surprise as it's perfectly nonchalant and just right if you're about flowy big festive tops. The designer baju is by the ever amazing Melinda Looi and we're excited to feature the unisex tops here today. The big flowy top has a signature slanted pocket and a handkerchief hem that makes it super duper flowy. The top secures with a front hook with a laidback round neck and the drop shoulder style keeps it super chillax. The silhouette is purposely oversized and did I not say (for the 3000th times, flowy?
Pair it with a cropped jeans and your favorite sneakers for the ultimate relaxed but chic Raya look.
Without further ado, here are the flowy oversized top style that's available in 2 versatile colorways: dusty pink and dark blue.
Could this flowy baju be your potential baju raya 2023: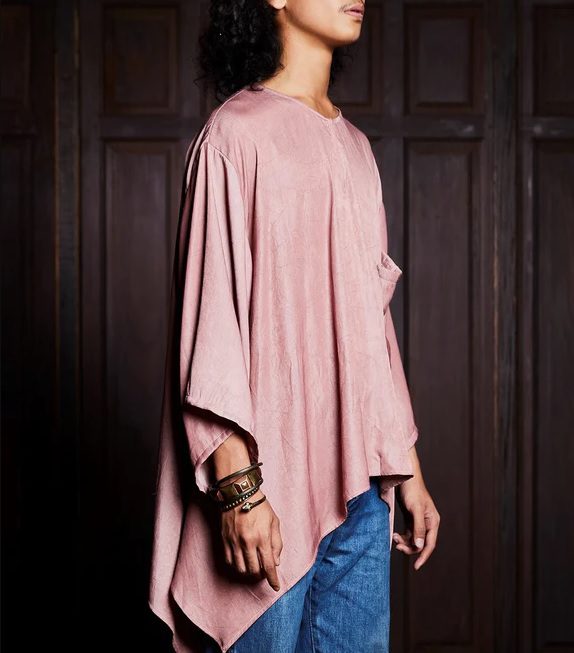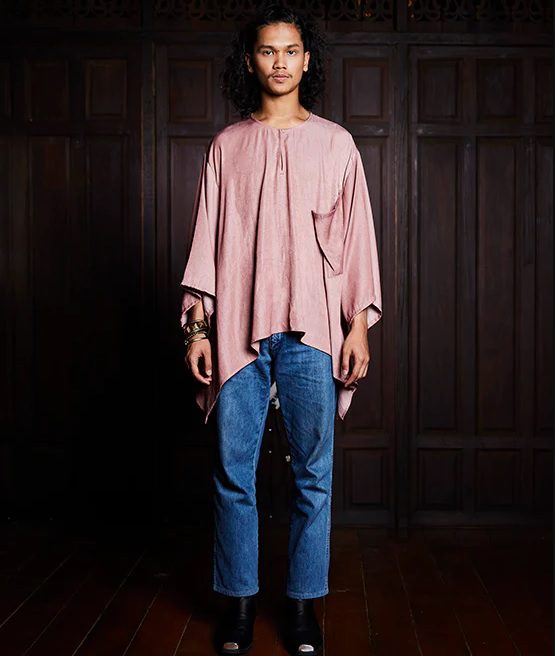 As we love to say: It's all in the details, guys!
What do you think of this designer flowy baju raya? Do you dig the unexpected flowy design? Share your thoughts!
What other
baju raya fashion

would you love to see here? We love hearing from you.
Visit Melinda Looi today to view here designer Raya collection in greater detail and view other baju raya separates for both guys and gals. With every purchase, you will be receiving FREE organic tops!
Previous baju raya fashion to inspire you: