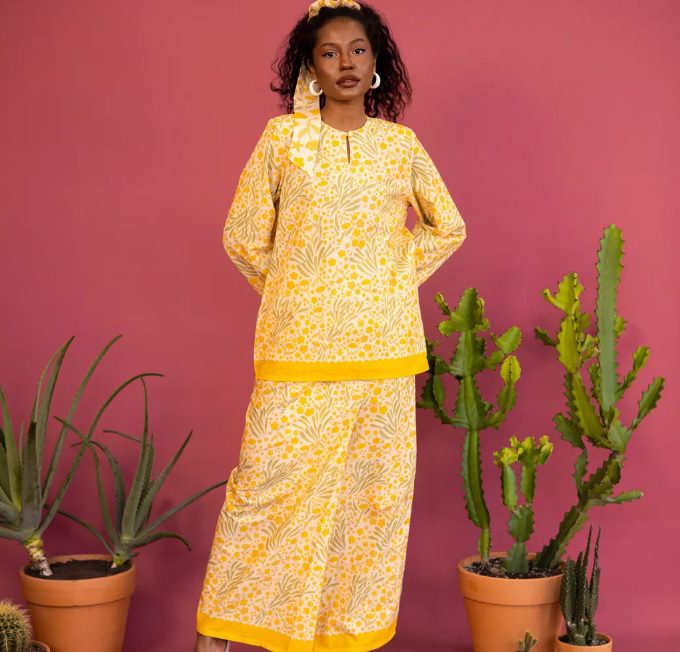 © All images are from Bayu Somerset and copyrighted by their respective authors.
This post features a look into the baju raya styles from various designers in Malaysia in 2023. Keep the space bookmarked if you're into keeping up with contemporary Eid fashion here in Malaysia. 
We love a floral baju raya with a modern flair. Another inspo for your Raya 2023 dressing for the flower-loving girls.
Well floral-adoring girls, ladies, this one's definitely for you.
When it comes to floral baju kurung for Raya festivities, we've quite seen a world of variations as the floral print is often the go-to for classic Raya looks of the olden days.
From the very maximalist florals of yesteryears to today's more restrained blooms, we've spotted them all. With this latest floral collection from Bayu Somerset in collaboration with Bunga Dan Bintang (a very artsy merch with wearable artworks from Kirin Sharom), this floral kurung collection is born!
I definitely did a double take when I was eyeballing the collection on my computer screen, especially with the very rare usage of a stunning brown-skinned model with her beautiful curly mane. It's nice to see that Bayu Somerset breaking the norm of using only fair-skinned models to showcase their collection as Malaysia is a melting pot of a delightful pool of people of every shade of brown! I applaud the label for this and of course, with a price tag that is reasonable to match with the financial challenges of these few years, one can say that the clothing label is very in tune with  fashion-conscious Malaysian girls on a budget.
So this one's for you with a eye for blooms all over your modern minimalist kurung.
The kurung set is made of 100% cotton. The top is kept simple and streamlined with a round collar and the classic front button closure. Featuring a loose cut shape, the kurung top is keep unlined for the ultimate breezy vibe. The long skirt has a (gasp) side pocket with a non-slit style for a modest feel with a side zipper and hook fastening. Most importantly, the waistband is stretchable for when the tummy is happily distended from carrying all that yummy Raya food! We just love a baju raya that accommodates a happy belly, don't we?
The floral mod kurung for the contemporary Raya girlies: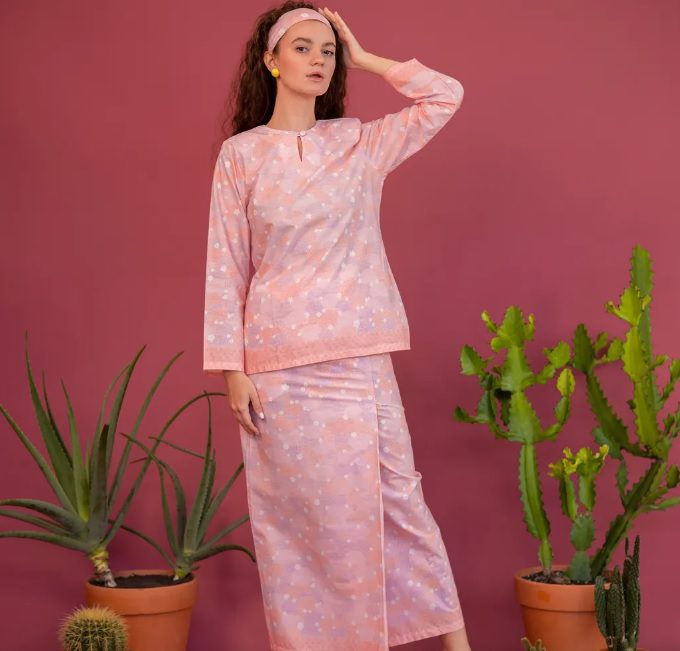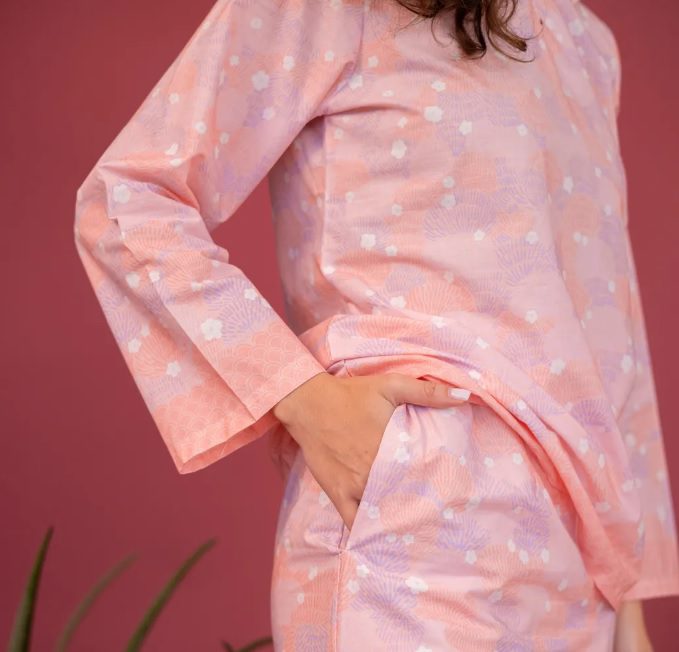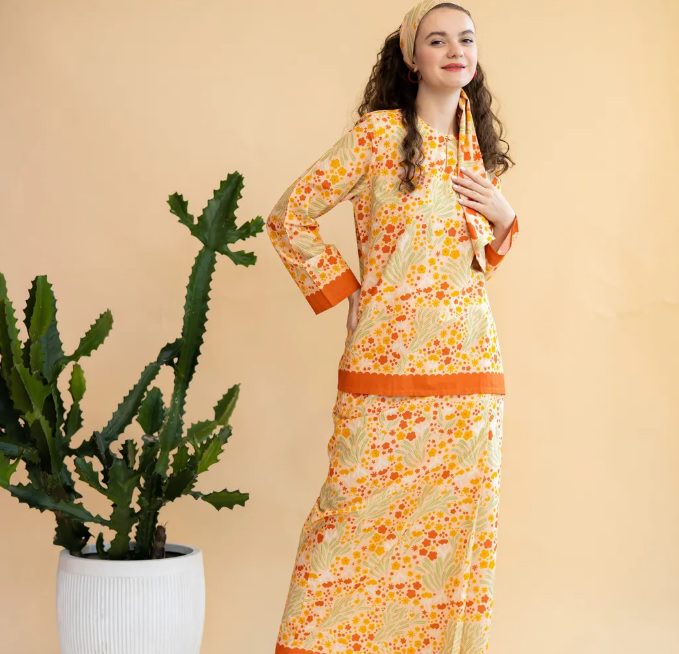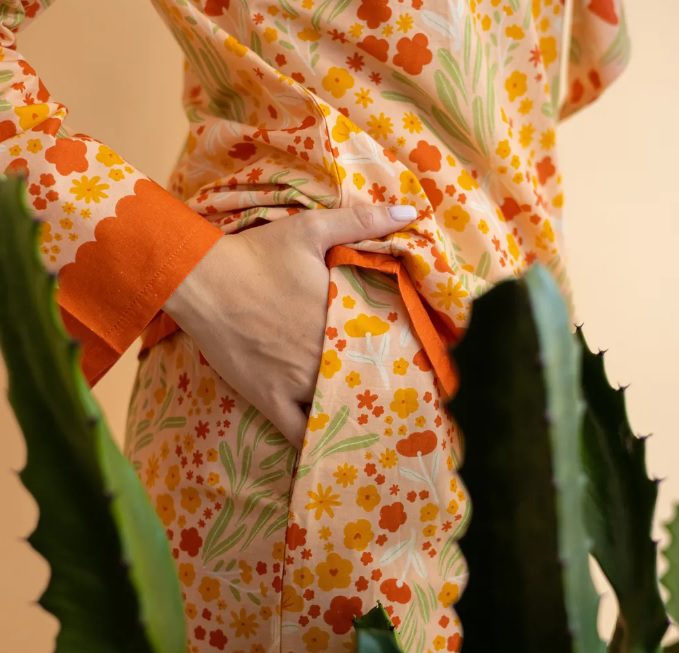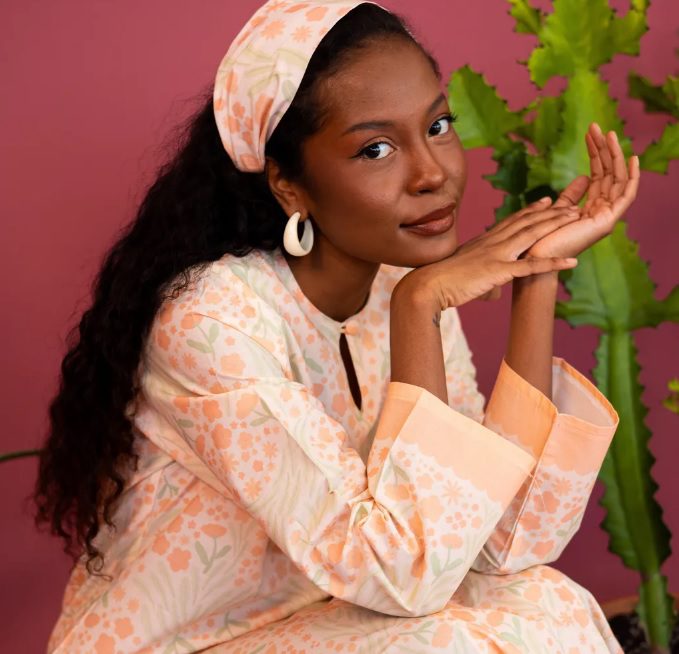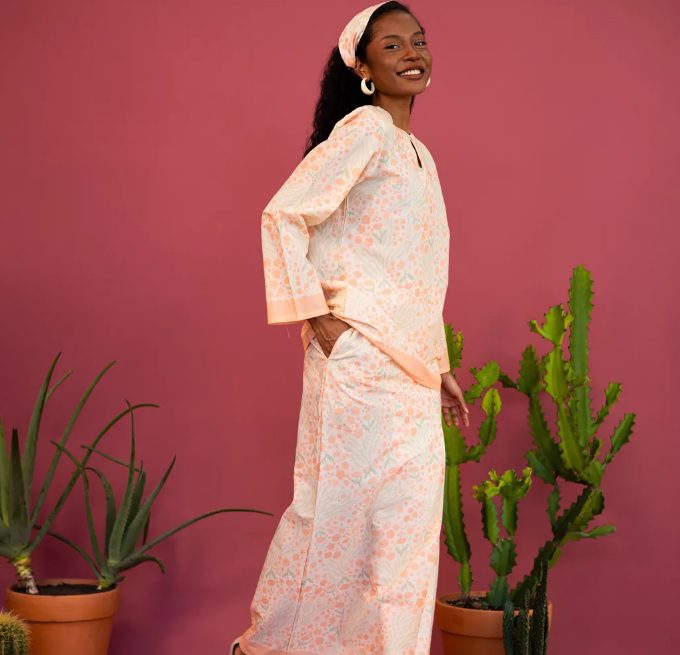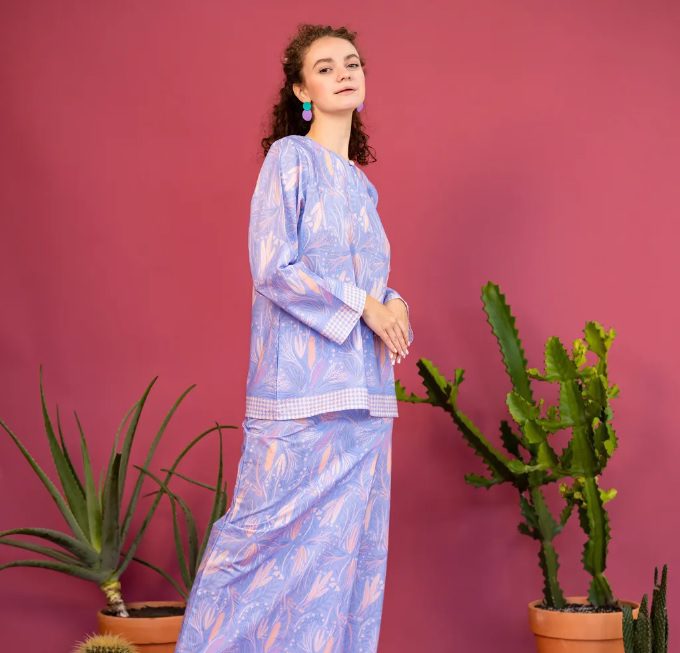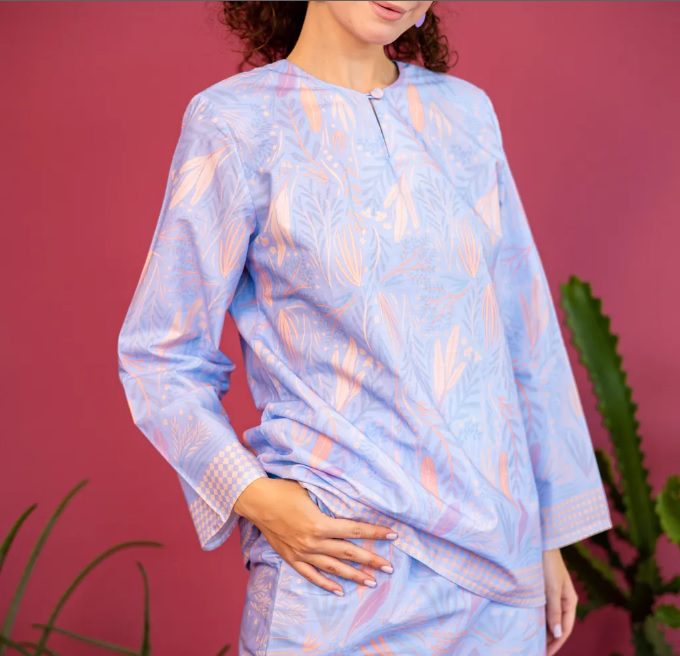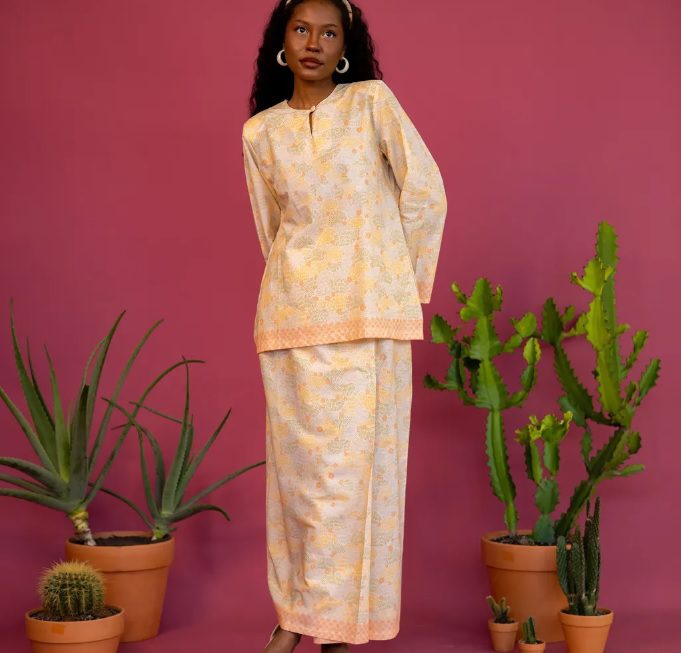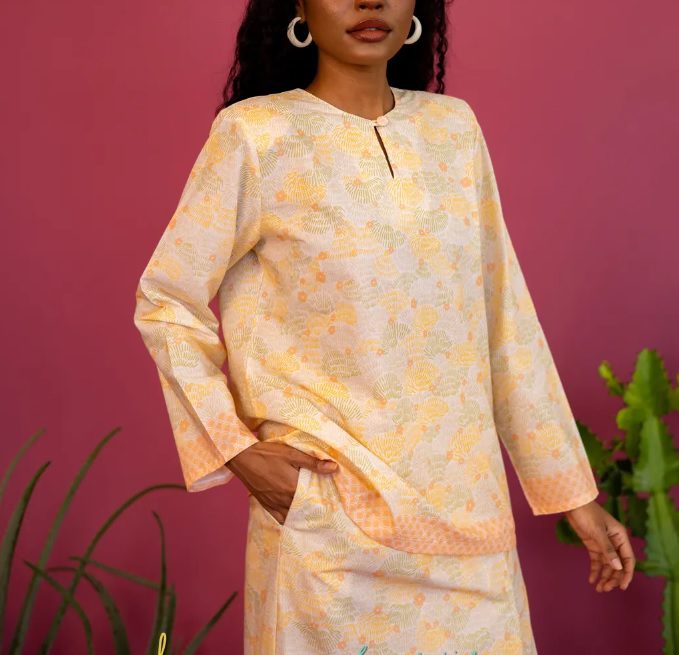 As we love to say: It's all in the details, gals!
So, what do you think? Do you like these floral print kurung sets? Tell us your thoughts!
What other
baju raya fashion

would you love to see here? We love hearing from you.
Visit Bayu Somerset today to view their affordable and stylish Raya 2023 collection in greater detail and take advantage of their FREE SHIPPING when you perform group orders. You don't want to miss it!
Previous baju raya fashion to inspire you: