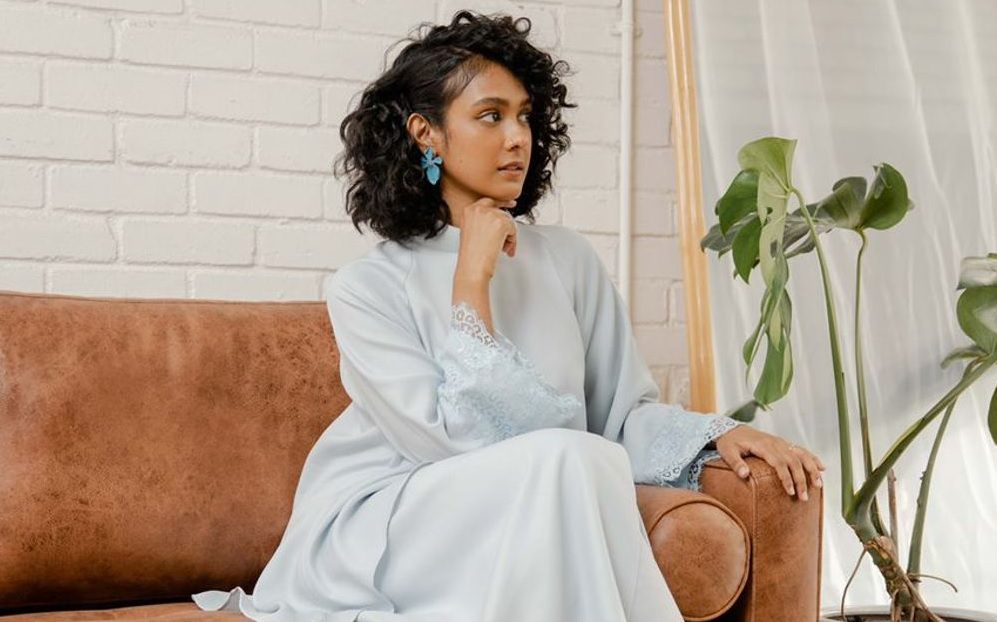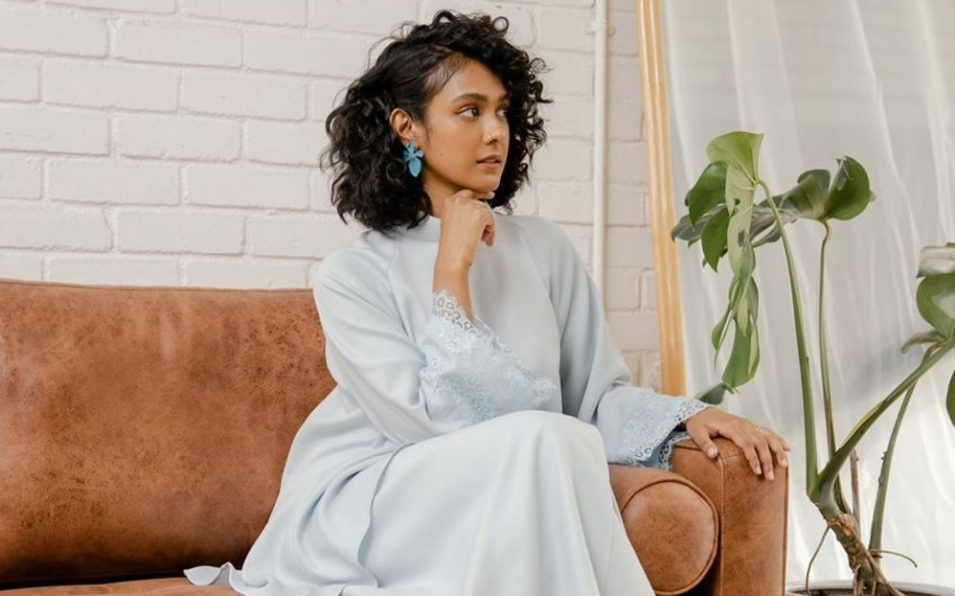 © All images are from ERREQA and copyrighted by their respective authors.
This post features a look into the baju raya styles from various designers in Malaysia in 2022. Keep the space bookmarked if you're into keeping up with Eid fashion here in Malaysia. 
Ladies, as promised: Here's your next affordable baju raya inspo with a touch of oriental whimsy, strategic lace and sweet fluidity to bring about a highly-wearable, modern baju kurung for the one-tone solid color lover.
Hi ladies, if you're already on a search for the attire to wear for Eid, I've got you covered, sistah!
This baju raya in particular came from their Lebaran collection last year but I missed it so for me, thekurung style is totally brand new and if you're a fan of an affordable baju raya that's also totally cute, ERREQA's got it!
What's even more exciting about this baju raya is that the mandarin collar makes a come back! Along with the ever on trend high low blouse hem or which they call it a fish tail hem that lends a look of roominess with a touch of elongated perspective and a pareo skirt that offsets the volume up top.
The kurung coordinated sets are made of crepe fabric. They come in a free size fit to the largest XL. The skirt comes with four adjustment buttons and the top secures through a back zipper.
If you are particularly inclined to wearing food-stuffing-friendly baju raya, this one's it. The loose fit blouse is designed to accommodate happy feasting. The skirt is super chic. And oh, how can I forget: the lace detail along the sleeve line! This little design detail brings a touch of targeted femininity to an overall mod single-color look. The sleeves are kept roomy so you get maximum breeziness whilst keeping it modest fitting the vibes of the tropical locale that's Malaysia.
Affordable Baju Raya Inspo: Mandarin High Low Pareo Kurung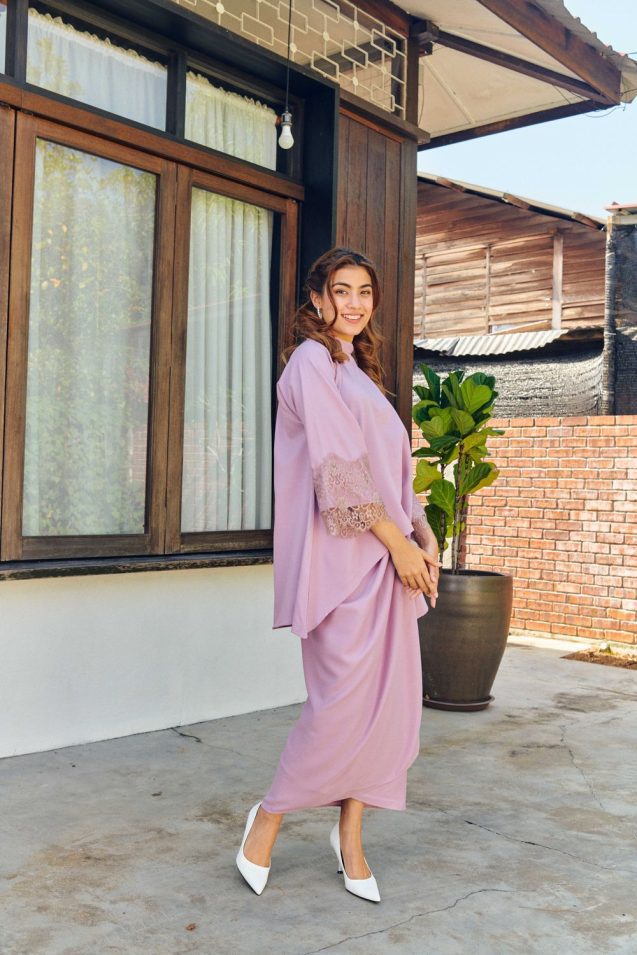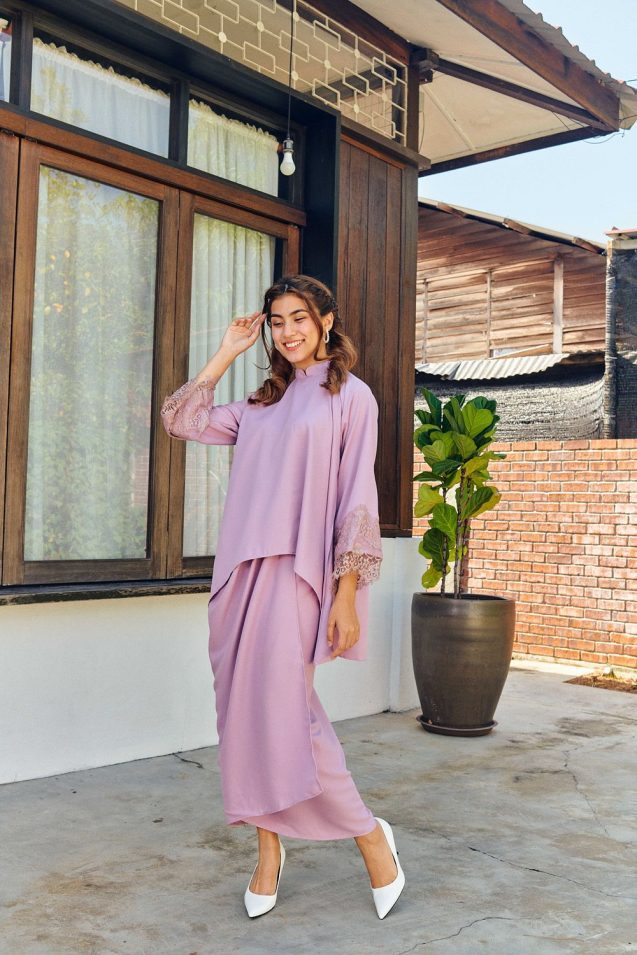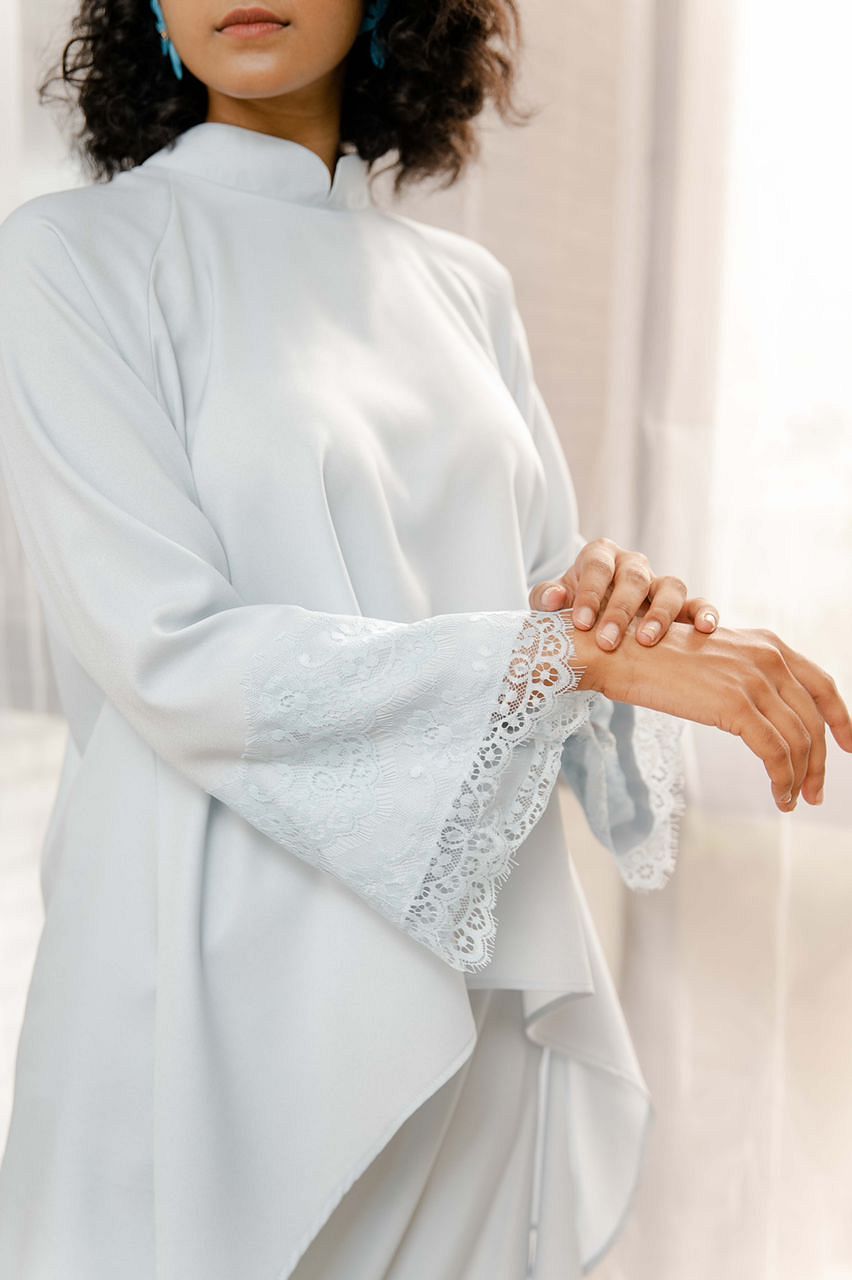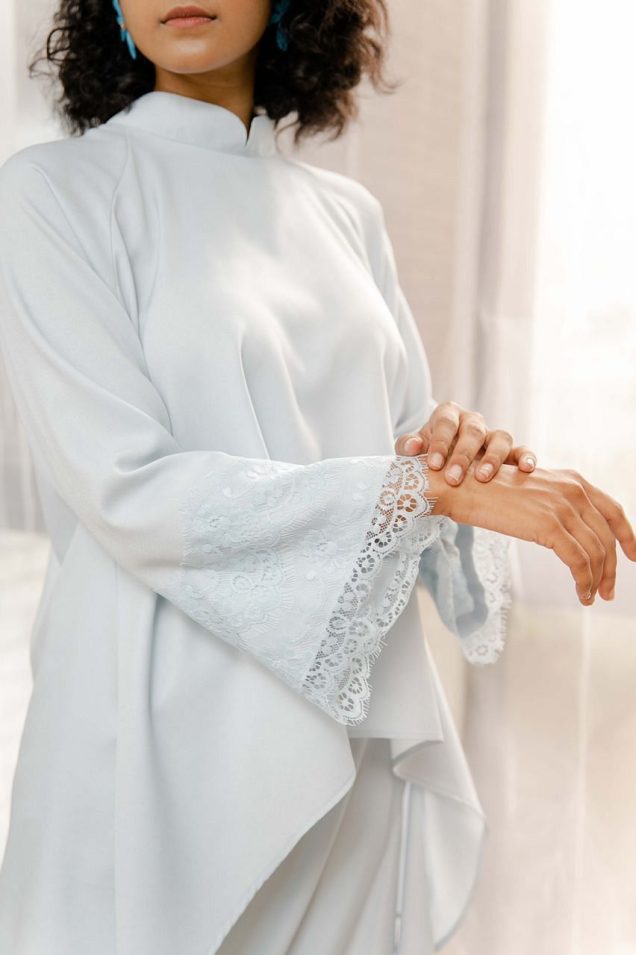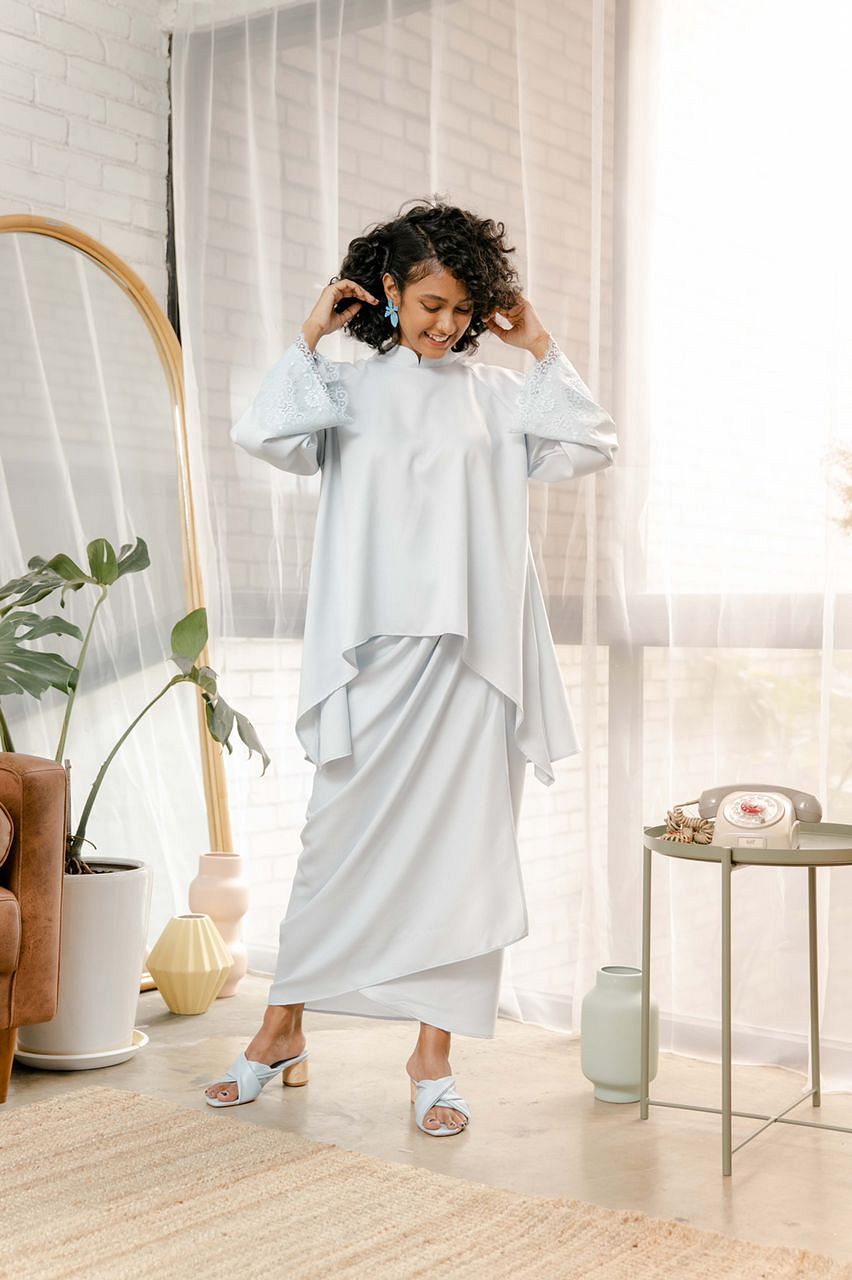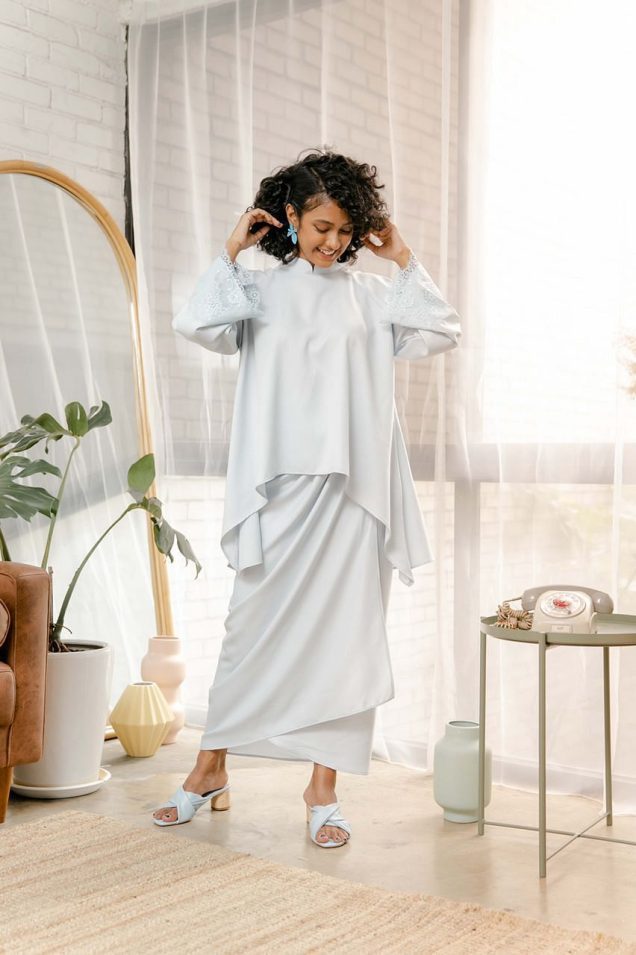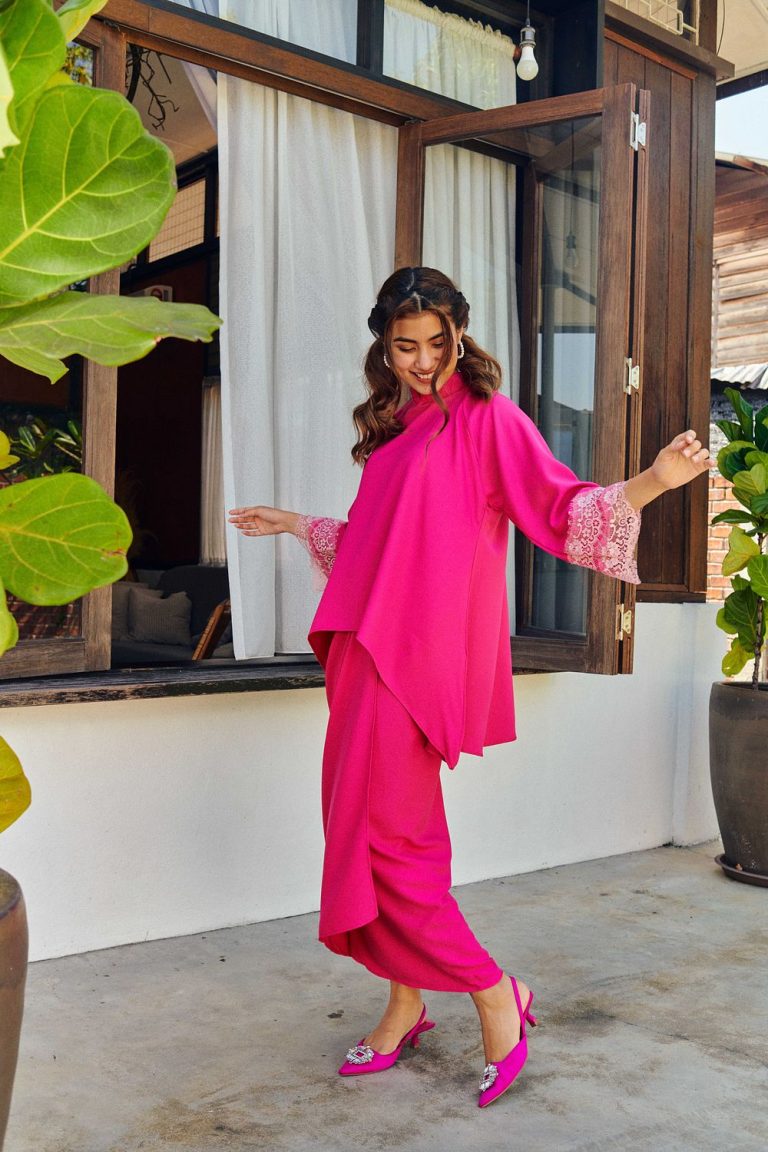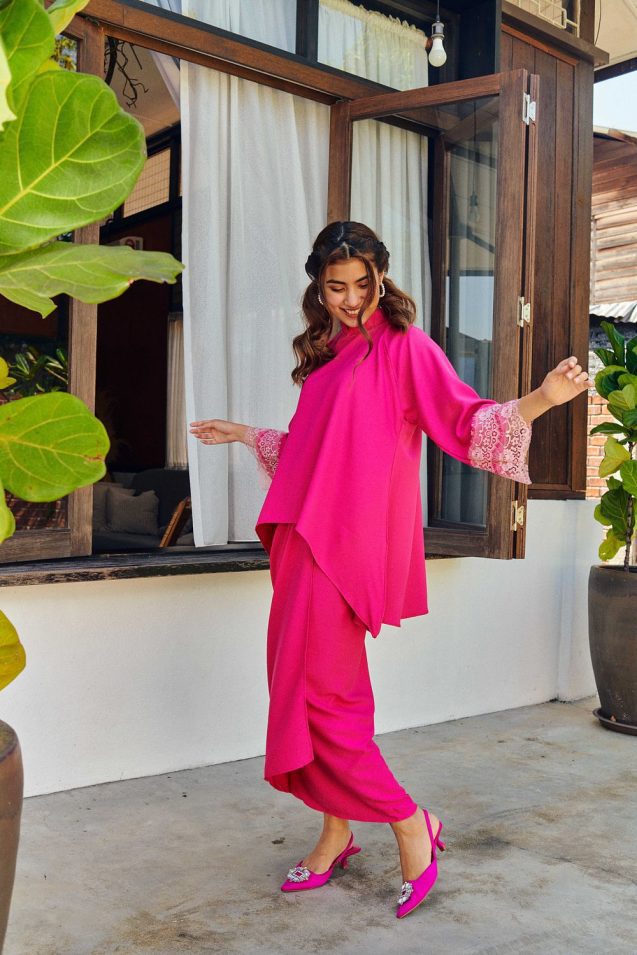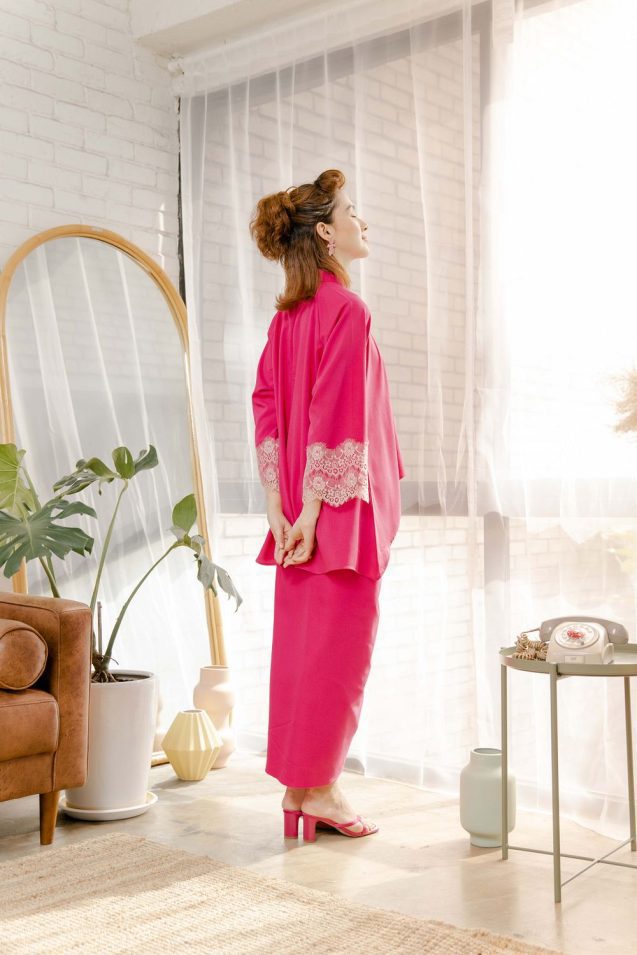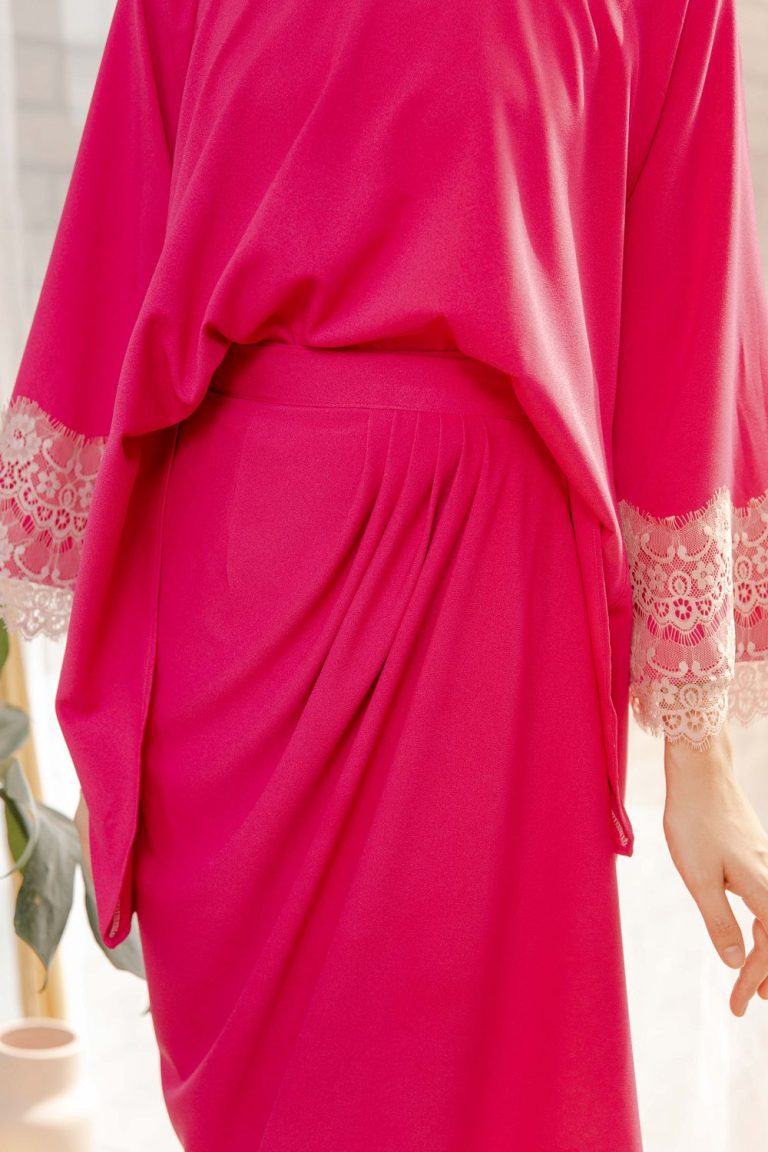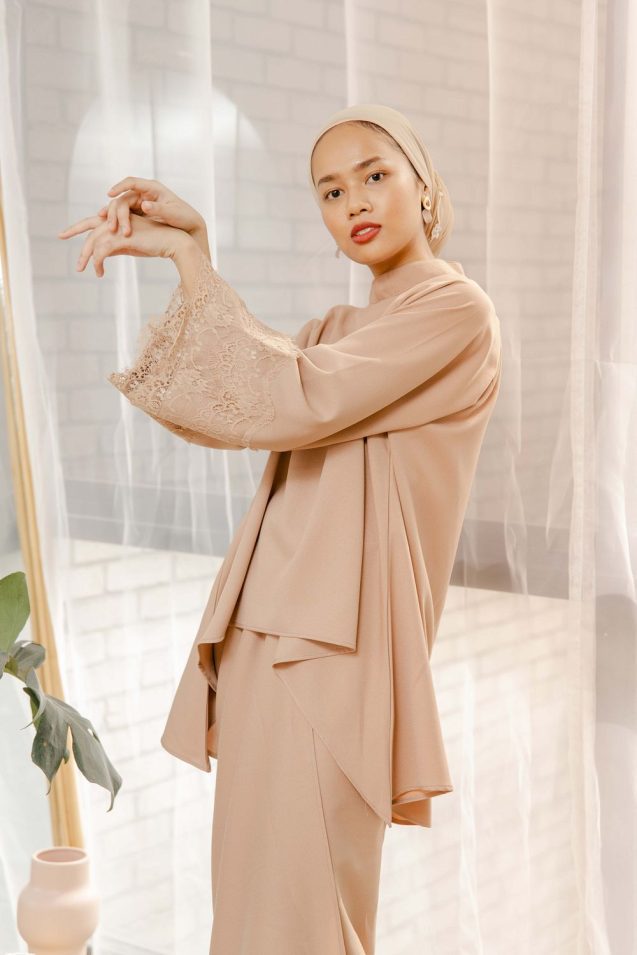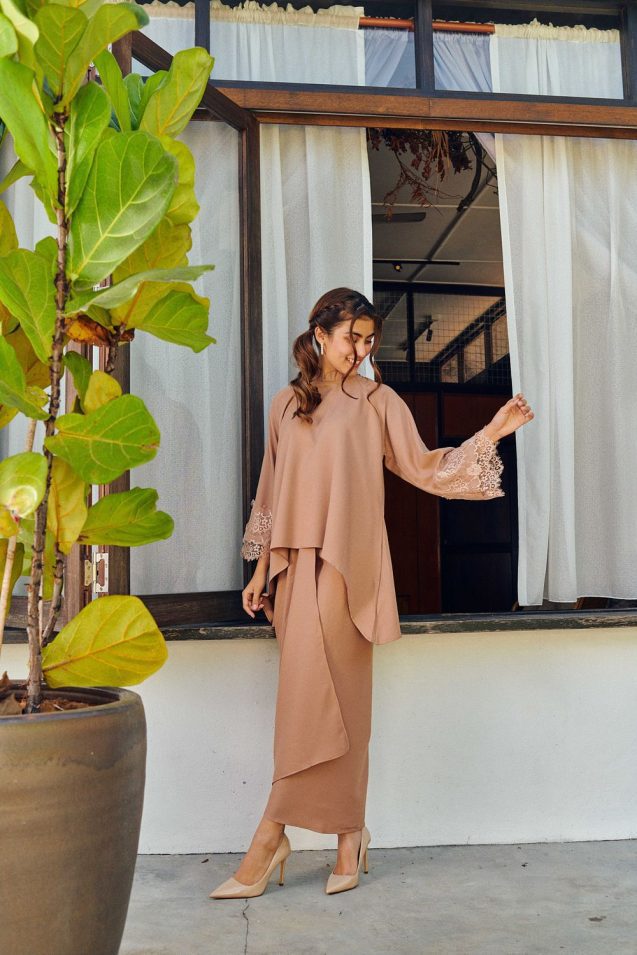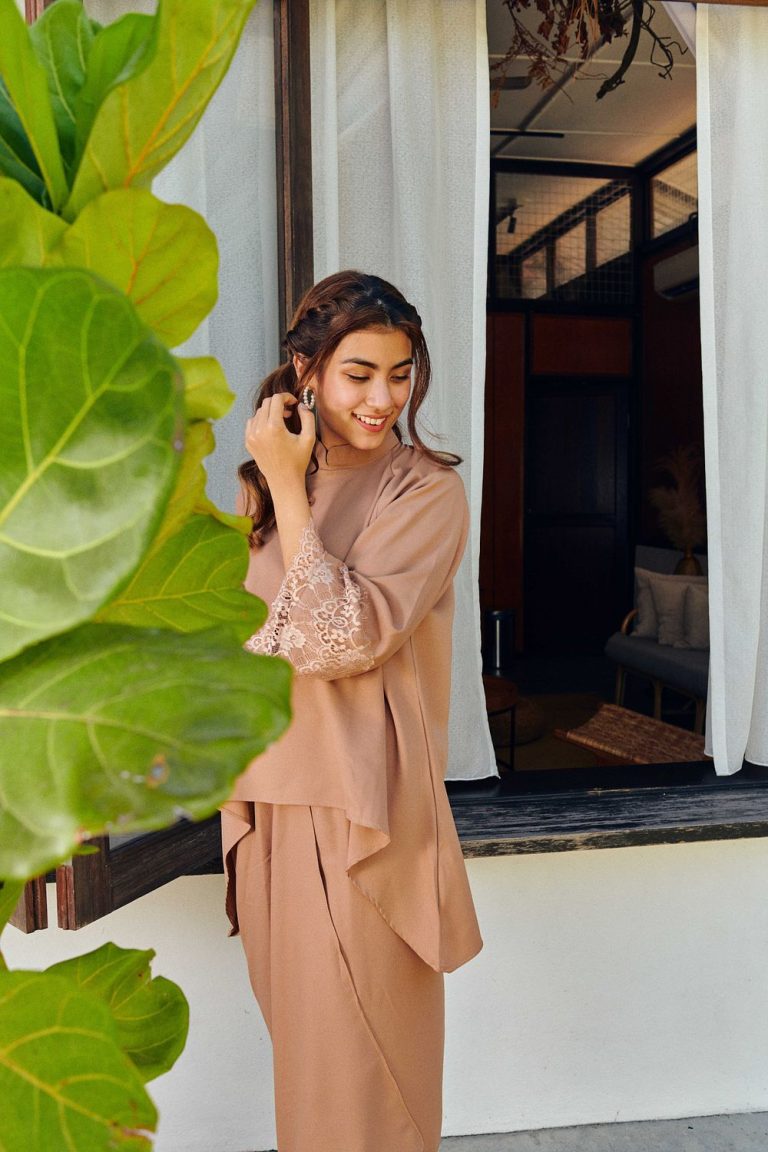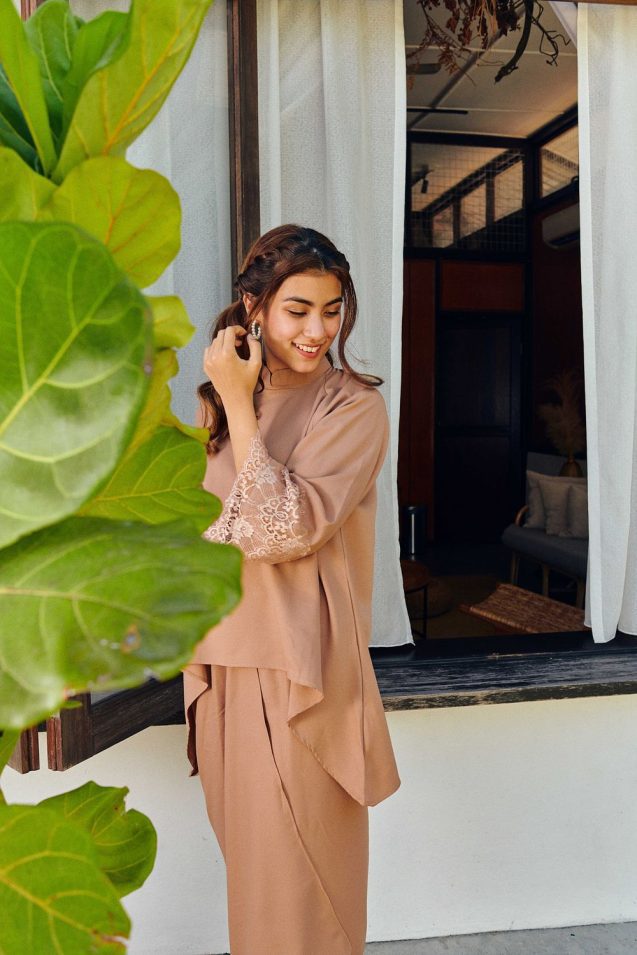 What do you think of the modern baju raya style above? Would you want to wear it this year? Share your thoughts! I love reading them.
What other fashion-y details that you love in a baju raya? Drop them all in the comment space.
Keep this space bookmarked for more baju raya 2022 fashion inspiration! Stay healthy, keep your wits about you and accept the present moment as it is.
Free shipping within Malaysia for when you make a purchase over 3 pieces. Use code: FREEDEL
Go check them chic kurungs at

ERREQA

!


Earrings to go with your baju raya 2022: