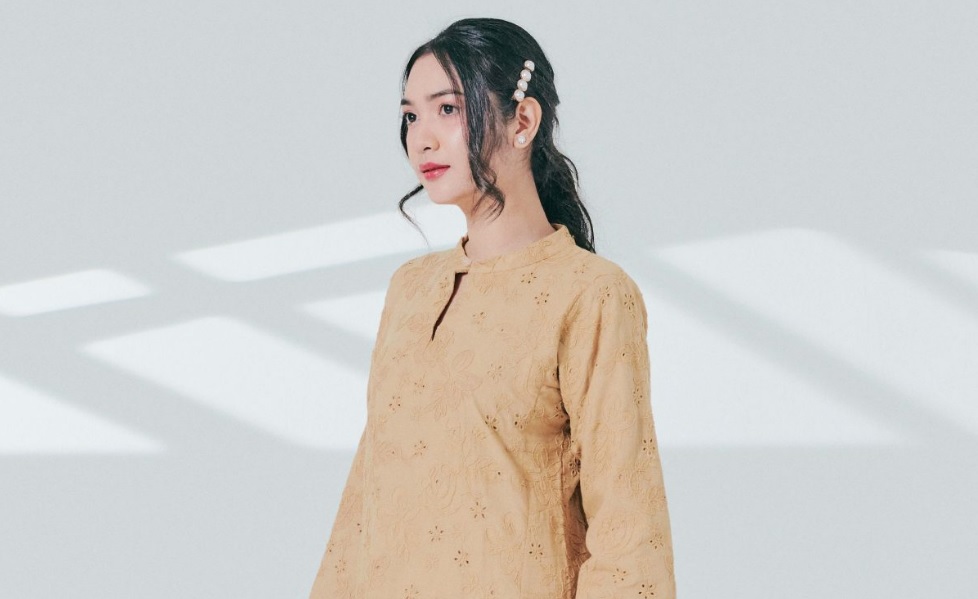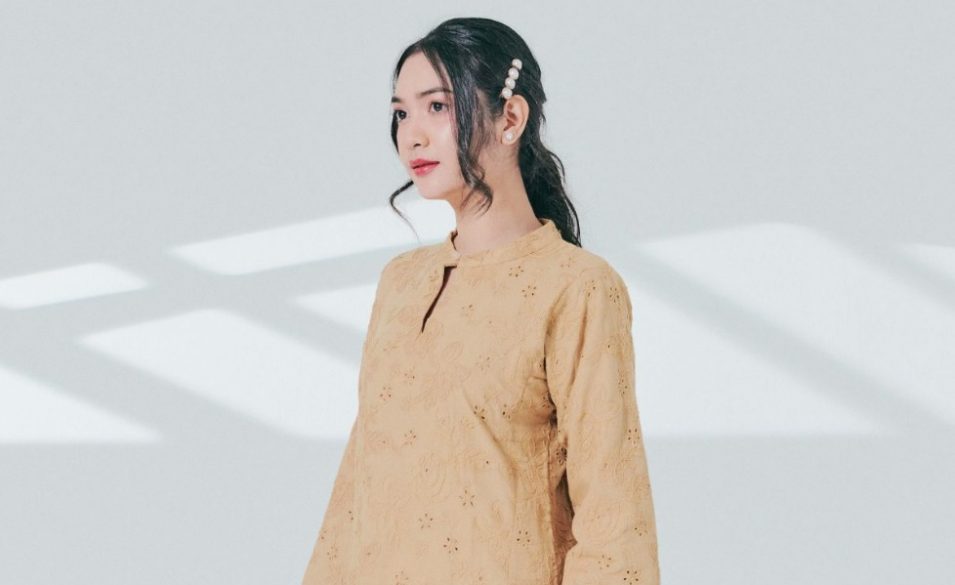 © All images are from Tiqa.Co and copyrighted by their respective authors.
This post features a look into the baju raya styles from various designers in Malaysia in 2022. Keep the space bookmarked if you're into keeping up with contemporary Eid fashion here in Malaysia. 
Earthy modern kebaya with sultry embroidery anchored in a grounding single color palette.
This kebaya deserves its own feature. She's earthy, adequately chic with sultry embroidery accented with eyelet details, collared in the Oriental way and buttoned with a classy pearl.
The long top features a striking split front design while the long equally embroidered skirt is adorned with side pleats for ease of movement. The zip closure is hidden so as to ensure a seamless finish.
For those into shades of brown, the rusty hue that colors this modern kebaya is absolutely nostalgic as it is ravishingly autumnal.
Feast your eyes and fall in love:
The Embroidered Kebaya Set For A Chic Eid 2022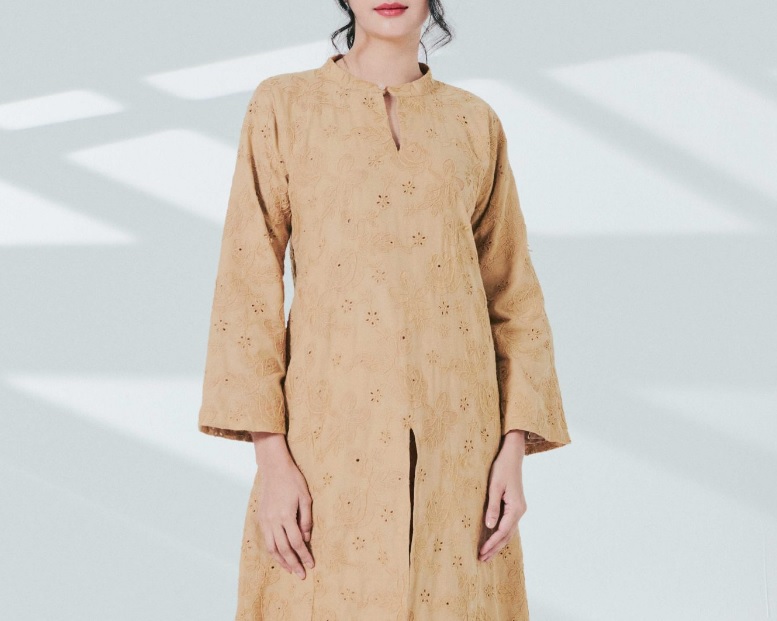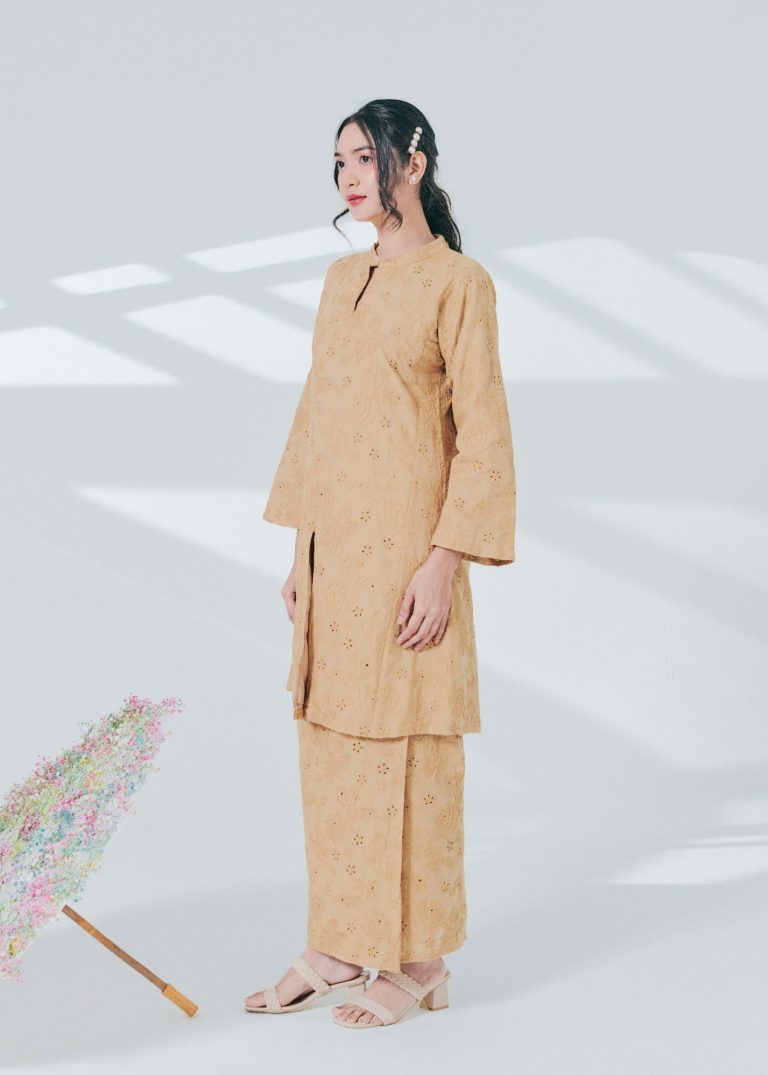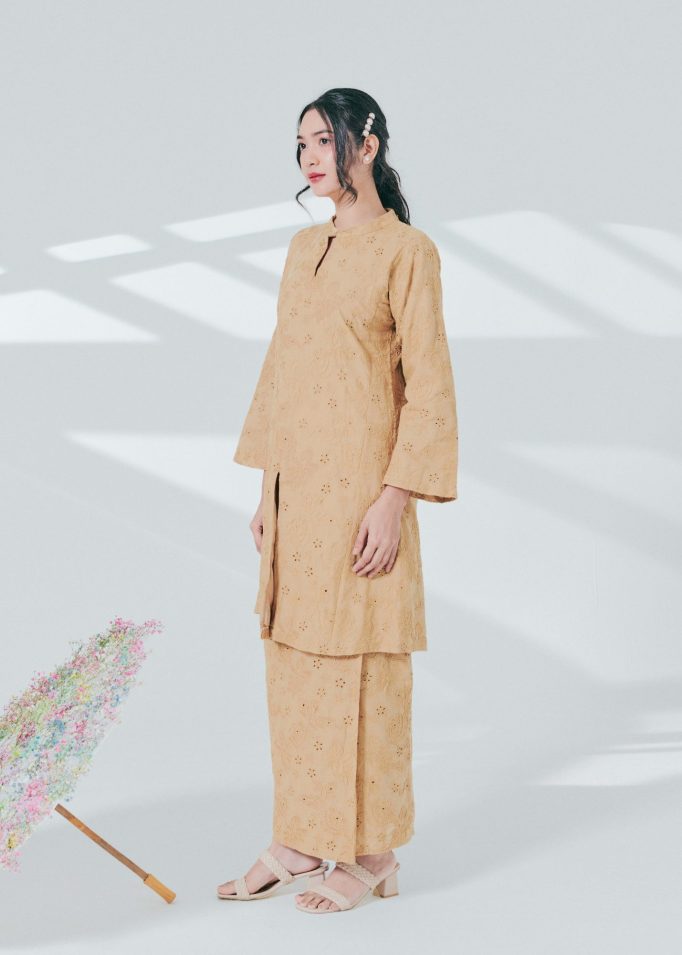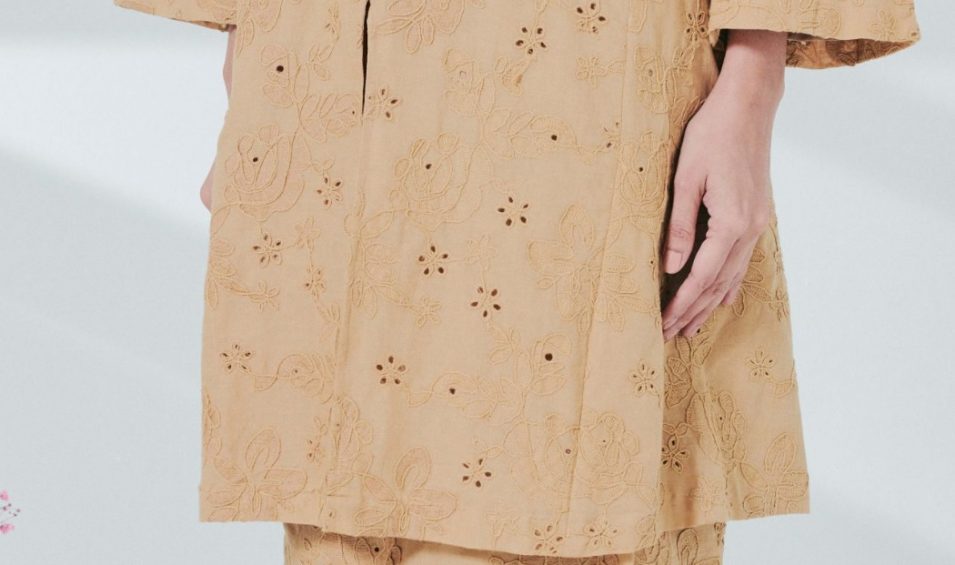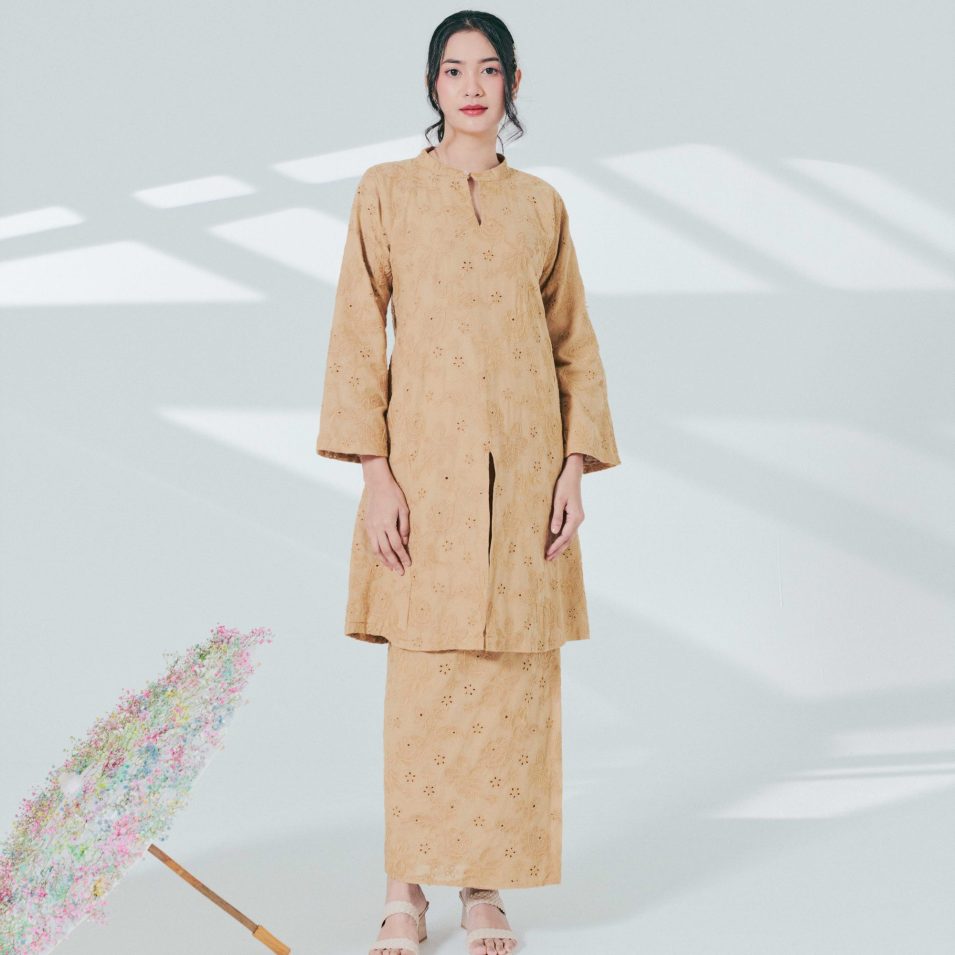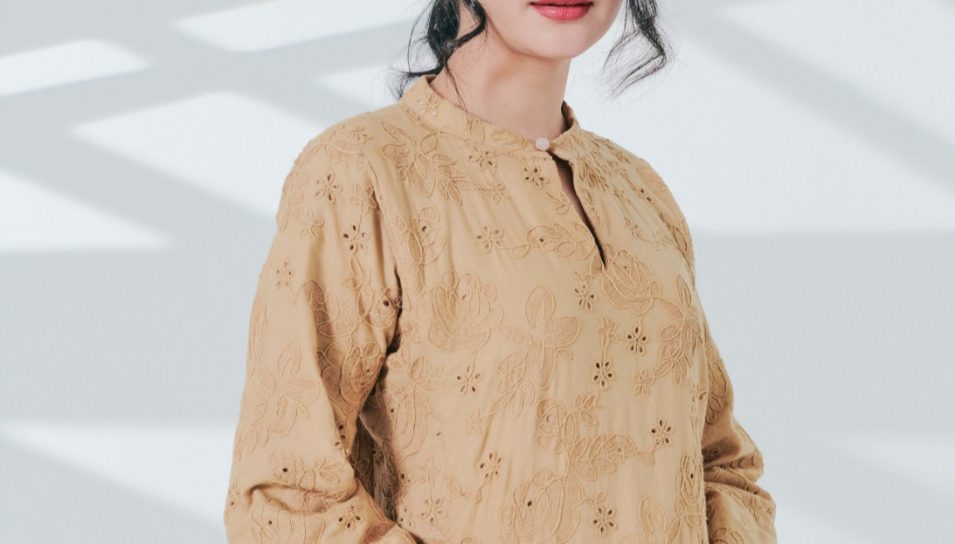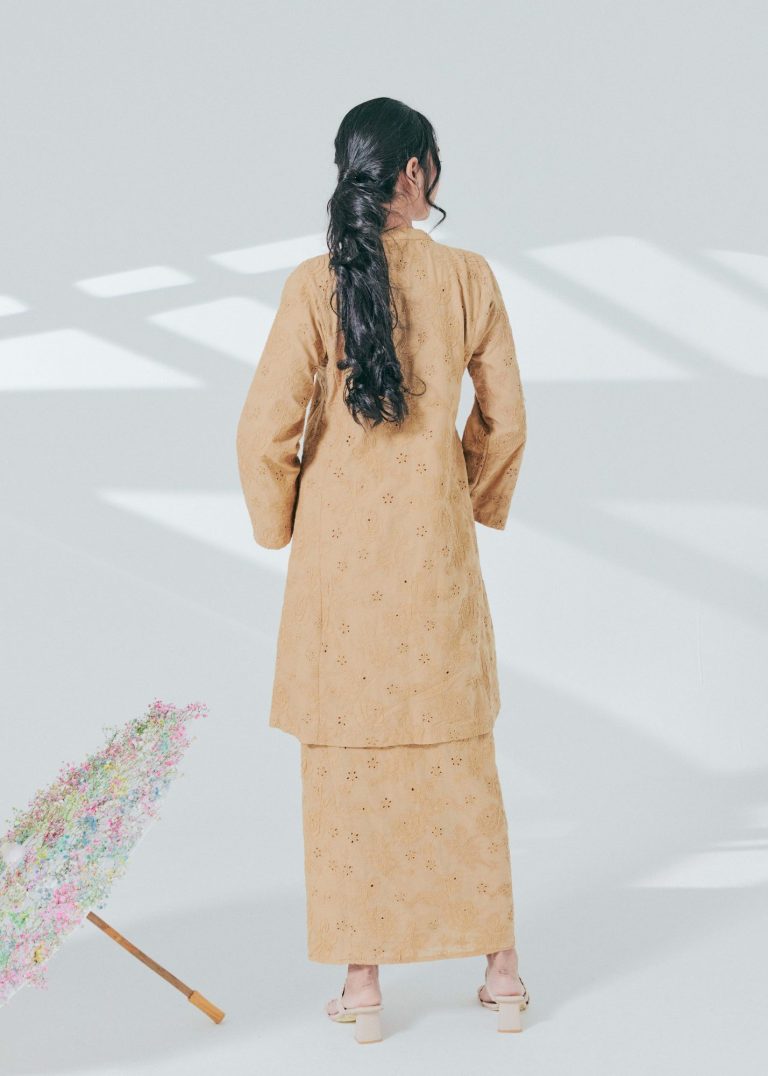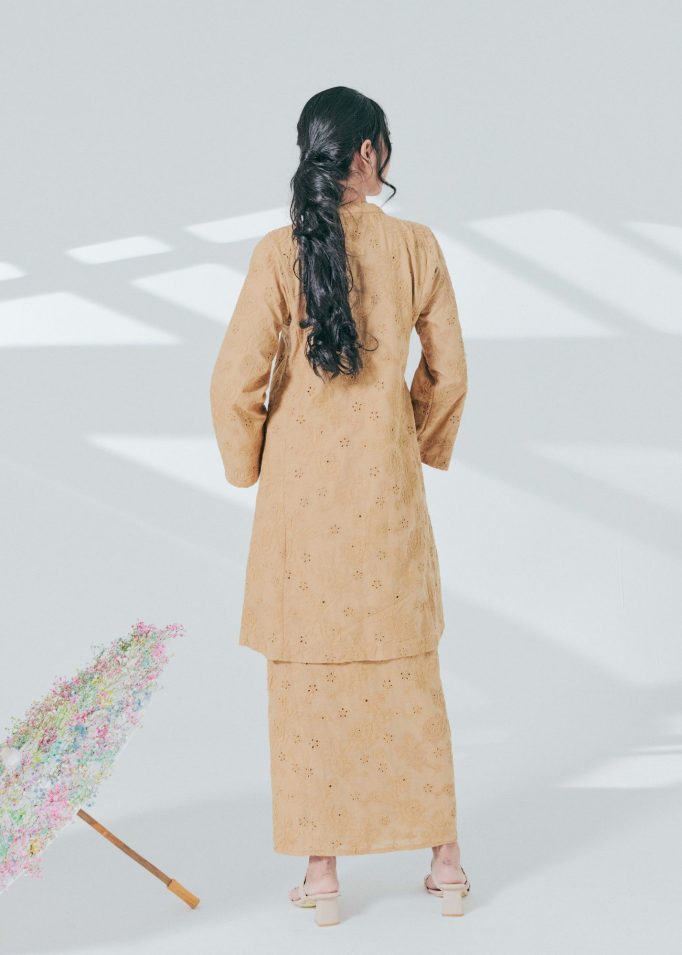 It's all in the details, gals!
Please feel free to have a closer look of this designer kebaya at Tiqa.Co.
These few years have been a time of reawakening. I invite you to rethink your life choices and whether you are aware of the variables involved in making important decisions that can impact the quality of your life and the lives of your loved ones. Are we truly making choices because we have considered various angles or are our decisions a matter of what's popular and what's in. Consider that and see where it takes you.
Take care!
Visit Tiqa.Co today to view the rest of their blissful Eid collection and more. Shipping is available for Malaysia, Singapore and Brunei.
————————————–
What other fashion-y details that you drool after in a baju raya? Drop them all in the comment space below so we can talk about it.
Keep this space bookmarked for more baju raya 2022 fashion inspiration! Stay healthy, keep your wits about you and accept the present moment as it is.
Our other fashion favorites to inspire you: