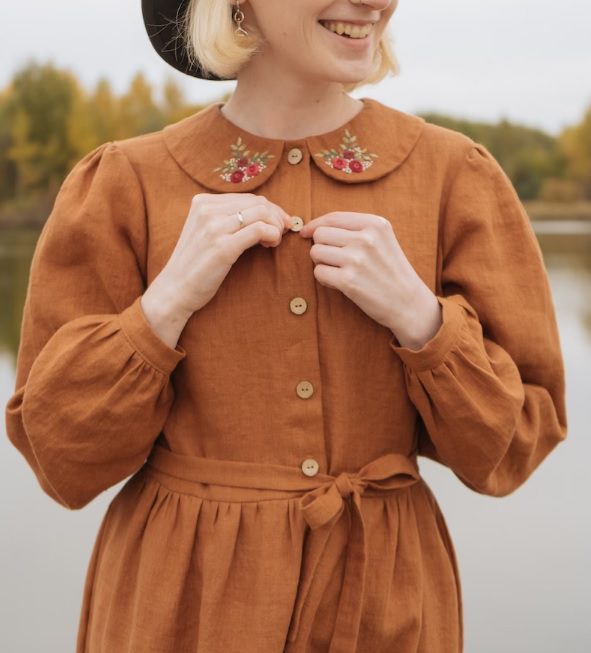 © All images are from and copyrighted by their respective authors.
This affiliate post features a look into the latest in cottagecore dress styles that are guaranteed to go with your woodland chic aesthetic. Keep the space bookmarked if you're into keeping up with nostalgic fashion. 
Your collective fashion grandmas would be so proud!
Have you recently got hooked to looking like a walking nostalgia when you stepped out of the homey threshold? Well, let that be yet another reason to look your cottagecore best this holiday season. Wear it for thanksgiving, Christmas (insert other celebrations) and even at the eve of a New Year 2023.
For folks who love dressing feminine regardless of season and occasion, the recent spike in cottagecore dresses must really get your heart thumping in a GOOD way. These dresses whisper vintage, fairycore, french academia and romantic granny aesthetics that they just are an intentional nod to the sepia-toned past way before the Internet made its hectic arrival into the urban picture. Heck, way before computers became tiny and mobile as they not get carried around by modern humans like an extra appendage.
Without further ado, here are 10 romantic holiday dress styles of the olden day persuasion to get you deep into the cottagecore fashion lifeboat. Enjoy!
TEN cottagecore dress styles to slip into for the ultimate nostalgic holiday look:
So, what do you think of these vintagecore dresses?
Which dress style is oozing so much nostalgia for you? And don't forget to tell us why! 
Aside from cottagecore dresses, apparently new parents are in search for cottagecore names for their newborn babies. Others are finding for locations suited for their perfect cottagecore vacation and some are obsessed with the idea of creating cottagecore homes. What do you think about these things? Share below!
We love fashion that trigger all kinds of good feelings.
Kindly email us if you would love to have your own unique fashion collection featured in this space. We'd love to hear from you!
Till the next one, keep healthy, move your body, nourish it well and make time for meditation!
Stay free.
Holiday romantic fashion inspiration: