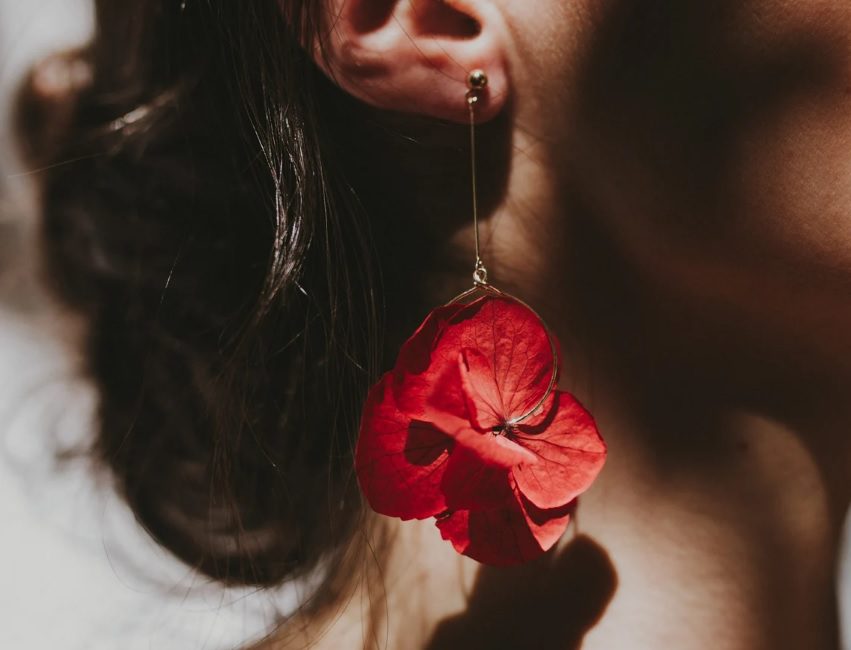 Disclosure: This post contains affiliate links, which means that if you click on one of the product links, a small commission may be credited to this site.
© All images are copyrighted by their respective authors.
For a RED eye-catching ear situation this holiday season.
Red for the holidays isn't exactly uncommon. It's expected, desired and looked for with fascination. With new earring designs and trends putting the color RED back into the spotlight each year, there always is something to look forward to hanging on those pierced ears of yours for when the occasion calls.
This year's earrings in RED that caught our eyeballs are a mixture of organic petal-inspired, stone-themed, geometric-leaning kind of ear bling. These red earrings that we adore are on purpose BIG in size, a little bit romantic in a drop/dangle iteration topped with a touch of modern minimalistic vibe.
For those looking to brighten the holiday ears with something RED, then we suggest scrolling down our curated list below and enjoy!
10 RED earrings to wear for a strong party ear game:
How do you like these RAD red statement earrings? Which pair would you wear out to a celebration? 
Share below. I love hearing your thoughts.
Till the next post, take care of your precious self, do what you love, smile from your heart, laugh from the belly and most of all: let all you do spring from that gooey soft corner in your heart!
To independent jewelry makers: Get in contact with us so we can share your unique creations in this space!
Are you an independent jewelry artist with a collection of unique earrings you're excited to show to the world? Drop us a message so we can have your designs featured here!
Stay inspired, eat healthy and be emphatic to others you meet in your path! We may be outwardly different but we're all the same life stuff on a journey. Take care!
Other RED things you might adore: