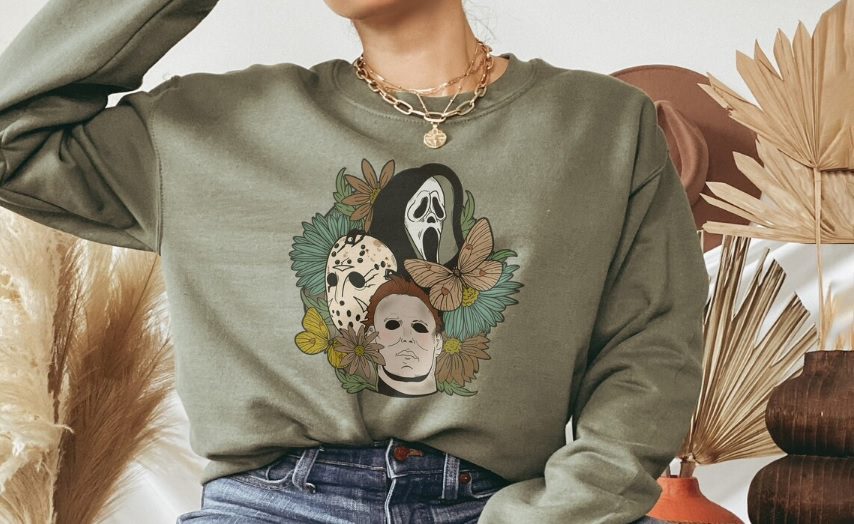 © All images are from and copyrighted by their respective authors.
This affiliate post features a look into the Halloween style sweaters. Keep the space bookmarked if you're into keeping up with the cozy yet spooky sweaters. 
Spooky vibes encapsulated in cozy silhouettes of sweaters to keep you warm and in style.
Halloween's upon us, folks. It's a few hours' away here and almost another day away in the Western world. Planning to stay spooky at home or running out to gather vegetables at your local grocer? Instead of costumes, why not get cozy in sweaters with Halloween vibes while you kick back with a cuppa on the sofa in the company of a furry friend or two and even a book (or out, of course, picking celeries, carrots and potatoes) ?
Sweaters with a Halloween themes are just simply too many out there and in today's post, I've rounded up a quick list of 10 Halloween sweater styles to match your ever evolving fashion vibes.
Whether it's a retro style or totally modern, there will be a comfy spooky sweater for you to slip into during the cold months ahead this year and years to come if being spooky is your vibe.
Let's jump into the Halloween style sweaters, now, shall we?
Comfy & spooky embody these Halloween sweaters...
How fun are these halloween sweaters?
 Which sweater style is your favorite? How would you style it? Drop a comment down below. Share with us because we truly get delighted when you do!
Till the next one, keep on keeping on. Be a beacon of light wherever you are, no matter the situation. Take care!
Other Halloween fashion inspiration to enjoy: