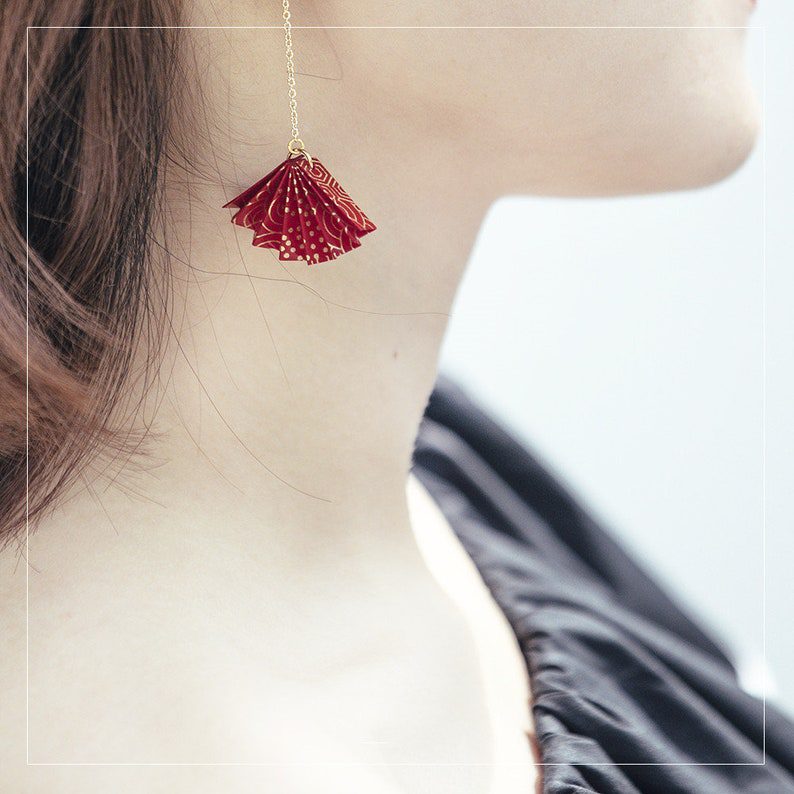 Disclosure: This post contains affiliate links, which means that if you click on one of the product links, a small commission may be credited to this site.
© All images are copyrighted by their respective authors.
Frame your lunar new year's festive face with something RED & GOLD.
It's the time of the year for something new, hopeful and invigorating. We showcase our curated list of TEN earrings that encapsulate the mood for you to ring in the tiger new year.
It's pretty easy to notice that a combo of red and gold WORKS. Together these two colors are a definite match for an auspicious lunar new year earlobes. 
Spent some time gazing at a bunch of ear accents and my heart just beamed for a sprinkle of gold and bright, happy red. These earrings will look amazing on various outfit styles, from the most casual to in-your-face dressy. I hope you'll find a pair or two red and gold earrings to wear to celebrate the dawn of Chinese New Year this year.
Let's look at them now, shall we? Enjoy!
Here's to dressing the ear lobes with a pop of red and gold for CNY 2022:
10 style-forward red & gold earrings for CNY 2022:
What do you think of these statement red ang gold earrings? Would you wear them for CNY 2022? Share below – I always relish it when I read your comments!
Till the next earring post, take care of your health, do what you love, smile a little bit bigger, laugh a little bit louder and most of all: let all you do spring from that gooey soft corner in your heart!
To independent jewelry makers: Get in contact with us so we can share your unique creations in this space!
Cheers!
Are you an independent jewelry artist with a collection of unique earrings you're excited to show to the world? Drop us a message so we can have your designs featured here!
Stay inspired, eat healthy and be emphatic to others you meet in your path! We may be outwardly different but we're all the same life stuff on a journey. Take care!