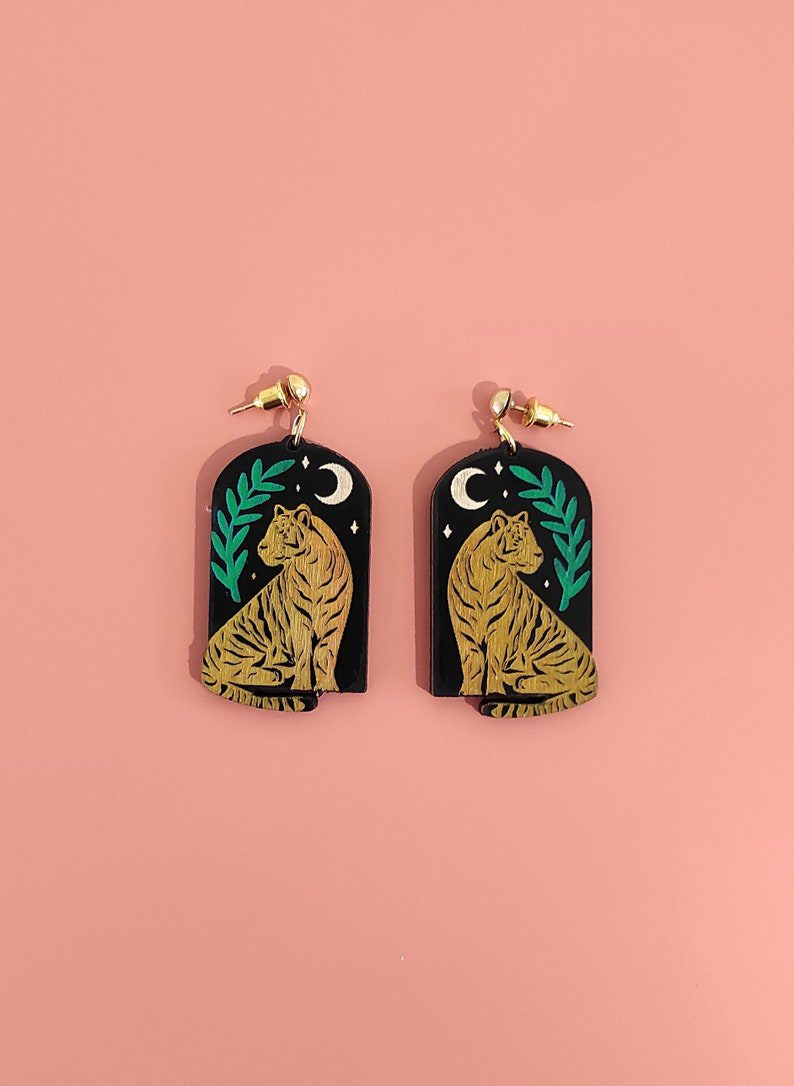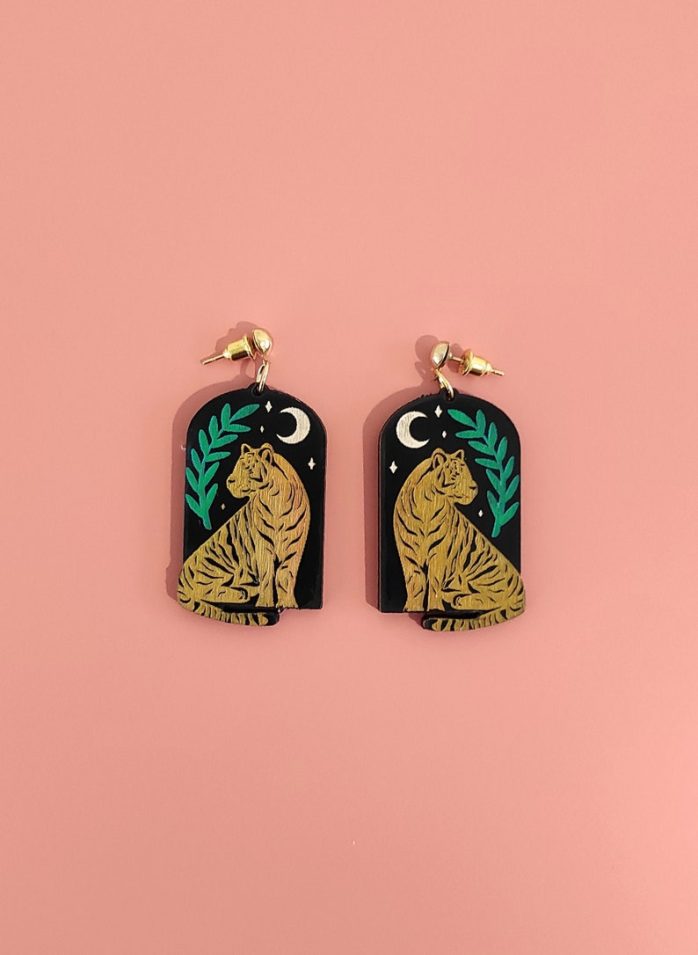 Disclosure: This post contains affiliate links, which means that if you click on one of the product links, a small commission may be credited to this site.
© All images are copyrighted by their respective authors.
Wear tiger earrings to ring in the lunar new year!
Tigers are a symbol of bravery and power within the perspective of Chinese zodiac.
Wondering what to wear in terms of accessories to signal the dawn of the year of tiger? It doesn't get any more literal than this: earrings with tigers as charms!
For the lunar new year this year, the tiger is in the spotlight. Whether you choose to opt for tiger prints, tiger-inspired motifs in your clothing, bag, accessories and footwear, we believe that a pair of tiger earrings is an absolute must. They're easy to wear and can complement all kinds of outfits, from the most laidback to your dressy Lunar New Year getup.
Symbolically, tigers in Chinese zodiac are very highly-represented in nature. They are admired as as a god as reflected by its Chinese character "王" which literally refers to "the king" and it's a potent symbol of power and bravery. [ Reference: https://www.chinahighlights.com/travelguide/chinese-zodiac/tiger-chinese-zodiac-sign-symbolism.htm ]
In today's post, we will look at earrings that feature tiger faces ranging from resting to ready-to-attack designed using an array of materials shaped into all sorts of styles – from studs to dangling varieties. 
Here's to dressing up your ear lobes with the image of your favorite fierce tiger:
Tiger earrings to decorate your lunar new year lobes:
What do you think of these statement tiger earrings? Would you wear these earrings for CNY 2022? Which pair are you keen to wear? Share below – I'm always thrilled to hear from you!
Till the next earring post, take care of your health, do what you love, smile a little bit bigger, laugh a little bit louder and most of all: let all you do spring from that gooey soft corner in your heart!
To independent jewelry makers: Get in contact with us so we can share your unique creations in this space!
Cheers!
Are you an independent jewelry artist with a collection of unique earrings you're excited to show to the world? Drop us a message so we can have your designs featured here!
Stay inspired, eat healthy and be emphatic to others you meet in your path! We may be outwardly different but we're all the same life stuff on a journey. Take care!