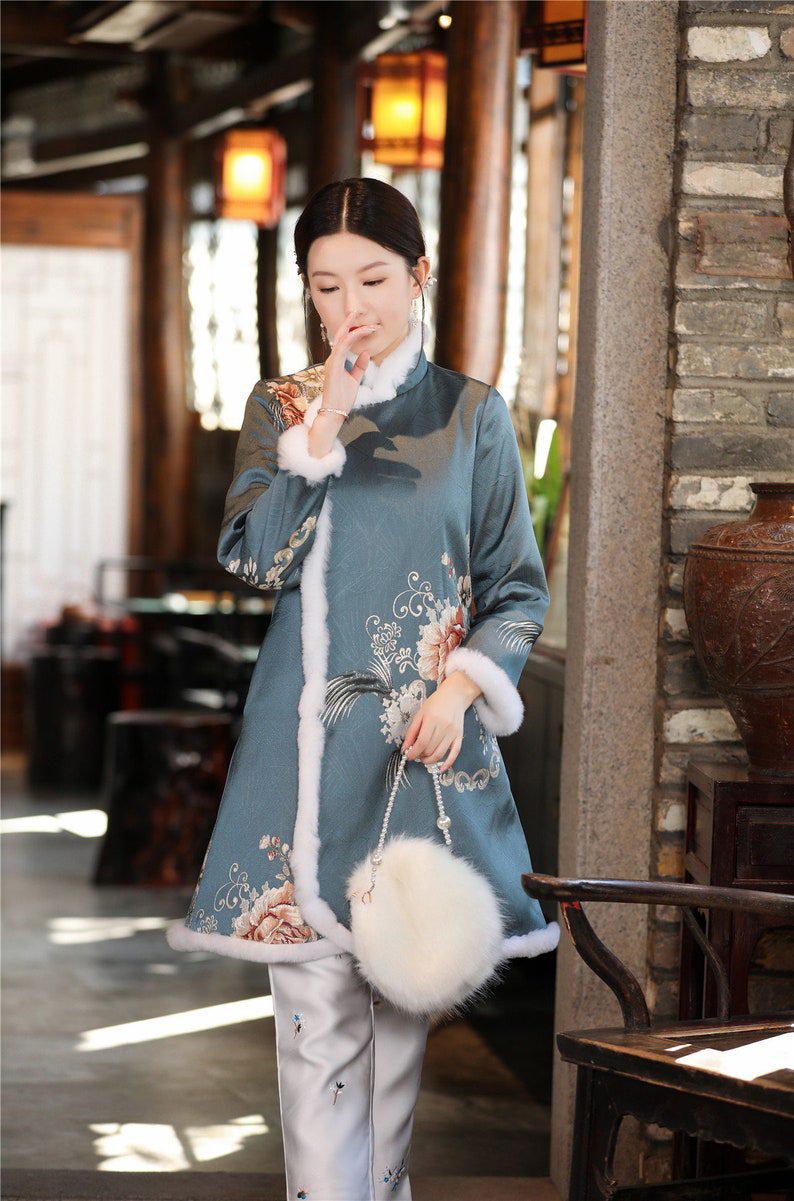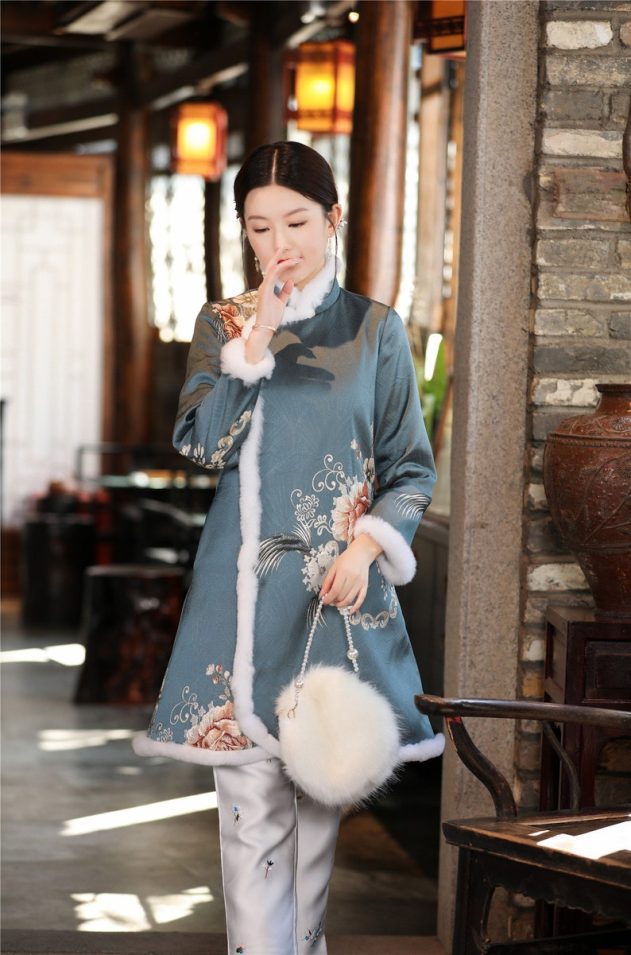 © All images are from Doveyaf and copyrighted by their respective authors.
This affiliate post features a look into the fashion-forward cheongsam fashion from across the globe. Keep the space bookmarked if you're into keeping up with the global Oriental fashion trends and designs. 
Fashion for the holidays: The mood is absolutely Chinese.
Even though China has been quite a mix bag of things, we can't help but to appreciate the fashion that comes out of there especially the traditional ones.
It's the end of the year cozy feelings type of weather here. What gets me in the mood for some reason today are  chic side button tops/coats/jackets of the Oriental style persuasion. It's been really rainy over here in old Malaysia. And though the general mood is rather low and slow, it's time to get it up with some eye-opening Oriental fashion inspo.
I have a feeling that you're of the same breed too since you're here ready to eyeball some qipaos/cheongsams and other Chinese-inspired style clothing. Today specifically though, we will be looking at the tops or more so the toppers like waistcoats, coats and jackets to go over whatever you happen to wear that feature the Oriental fashion elements.
Think signature high neck collars, side embroidered buttons, and mesmerizing floral print and embroidery with a very bold nod to the Orient.
These are  a great addition into your cold weather wear when you want your look to ooze strong Oriental chicness.
In my world, everybody looks good wearing any one of these Chinese wardrobe staple. And that includes you.
Let's not waste more time, scroll away down, now shall we?
Chinese chic factor on point when you wear any of these:
For a closer look at these pretty cheongsam tops, coats and jackets and to see more of their extensive collection, please visit Doveyaf.
Which coat, top or jacket would you love to wear? What do you think of fashion from the Orient? Do you have any thoughts? We love hearing from you so share away!
Share below! Kindly email us if you would love to have your own unique Chinese-inspired fashion collection featured in this space. We'd love to hear from you!
Till the next one, keep healthy, eat clean and make time for meditation!
For more oriental fashion inspiration to appreciate: