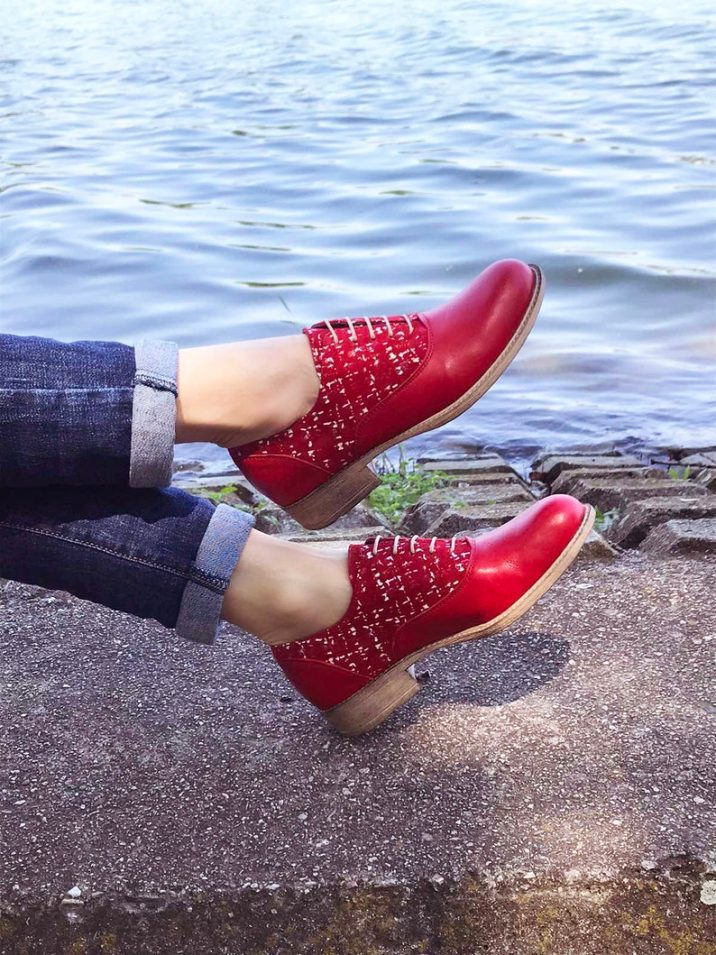 © All images are from and copyrighted by their respective authors.
This affiliate post features a look into the fashion-forward unique handcrafted footwear from all across the globe. Keep the space bookmarked if you're into keeping up with stylish shoe trends and designs. 
Festive shoe game: Paint them RED!
Slip your feet casually into these statement red kicks. They are absolutely casual and made for mild weather, the kind that we're having here in old Malaysia. 
From strappy flat sandals to the very versatile oxfords, footwear in red is a quick and easy way to inject a joyful cheer into your holiday looks for when you've run out of ideas. With a pair of bold red footwear to complement your everyday outfit, you can be certain to experience a lift in your steps as we all try to keep our spirits high during these peculiar times.
I've not a single shoe/sandal in red so this list is based off of what I personally would see myself wearing. I hope you'll enjoy the selection and find something that is suited for you.
Enjoy!
Let's take a look, now, shall we?
Red shoe game for a spring in your step as the year wraps up...
I'd call these a pretty practical red summer shoes. Totes casual and will be very airy for the toes! The red makes it extra special. Love!
If pointy toe is your favorite shoe style, then these red oxfords will best complement your outfit. Walking is also easier when your shoes are not just pretty but ready for that impromptu stroll!
Bow strap sandals with a toe ring in all in red ready for your summer feet. What a fun and festive footwear to slip into casually.
A pair of oxfords made of suede and leather with a rounded toe and is absolutely eye-catching. Again, made for easy walking and looking fantastic!
Look at that texture! Popping red huarache for airy feet with coverage. I dig these kicks very much.
Slip-easy shoes with animal motif on the inside and a party-worthy red sequin on the outside. Say no more, I'd wear these just for a daily errand when I'm feeling extra.
Another red oxfords with a contrasting pattern. Exciting! I have a thing for this shoe type, if you haven't noticed already.
Vintage-y loafers in red but with something extra: intricate pattern work that gets under my skin. Very wearable and not something that's overly in your face thanks to the earthy red.
Now that my list of casual red but festive shoes are completed, I wonder what you think about it?
Which pair would you wear?
Share below because I always love to know!
Kindly email us if you would love to have your own unique handcrafted footwear collection featured in this space. We'd love to hear from you!
Till the next one, nourish your minds, get your body moving and give yourself a break!
For more shoe inspiration to appreciate: