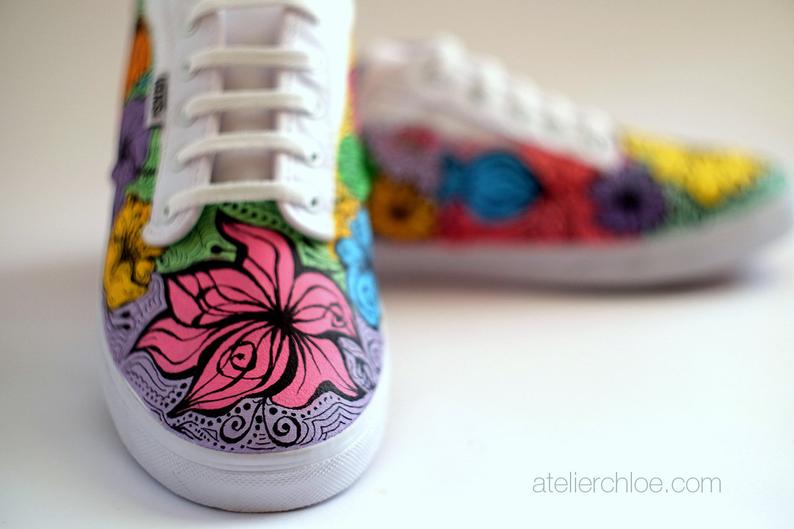 Disclosure: This post contains affiliate links, which means that if you click on one of the product links, a small commission may be credited to this site.
© All images are copyrighted by their respective authors.
Sneakers that will definitely give you a kick.
Know someone who is a fan of sneakers and painted art? Perhaps, it's yourself or a loved one. Make yourself, him or her shed a few tears when they hold them in their hands! I mean, you or they are about to walk in something that is a work of art! Expect a lot of admirers from afar or near but in a pandemic-approved distance.
Sneakers are such a brilliant footwear to have especially during the pandemic and when they come in artistic twists, you know they have transcended their function and are now artistic objects your feet get enveloped in as you walk. Shoes can round your look up and these handpainted sneakers elevate your shoe style game with such personality.
If artistry and craftsmanship are something you prize for in a pair of customized sneakers, then you will truly be impressed when you set your eyes on and feet into these painted kicks.
Sneakers That Are Painted Work of Art...
Please visit atelierChloe to appreciate the sneakers in a greater detail and if you so desire: suggest the art that you would like to have painted on the sneakers of your dreams.