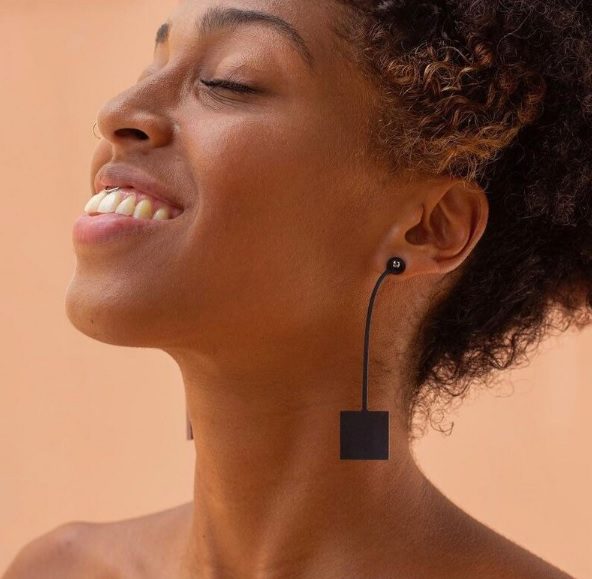 Disclosure: This post contains affiliate links, which means that if you click on one of the product links, a small commission may be credited to this site.
© All images are copyrighted by their respective authors.
A small way to support jewelry makers with an appreciation for making jewelry out of everyday materials!  
We are with Mama Nature! From waste to an expression of aesthetic taste, we look at jewelry made of recyclable materials and how jewelry designers conjure beauty in everyday materials.
Folks, kindly put on your thinking cap for a second. There are always materials in and around our homes or/and office that gather themselves into piles and if you're one to work with your hands to produce something that's aesthetically appealing and can function as a decorative, you've JUST got to enter the world of recycled and upcycled jewellery!
In keeping with the little small ways that we can reuse common everyday materials while engaging in creativity and artistry, these Etsy creators show us how to make something beautiful out of ordinary objects and materials.
Let's marvel at their creations and draw instant jewelry inspo now shall we?
7 jewelry styles made out of recyclable materials:
These dangly earrings are made of pages of a vintage pages from The Adventures of Tintin book that is over 35 years old. The paper beads are covered with a sealant to make them sturdy and water resistant while maintaining the natural color and texture of paper.
If you love mackerel and want to express your love for the delicious fish and your earth-loving heart, then these earrings are for you. They are crafted by hand from reclaimed aluminium and cold enamel.
These statement recycled earrings are for lovers of leaf. They are made of rubber and bike tyre inner tube. They can be customized to a different length and color.
For someone who appreciates extra modern edge, these sustainable earrings might encapsulate the look you're aiming for. They are made of recycled, synthetic and natural rubber. The rubber is designed by Brazilian designers Lina Menna Baretto and Maura Fuke and is laser cut with extreme precision.
For lovers of color and asymmetric forms: These earth-loving earrings are individually hand-sculpted and fused to get a variety of shapes. Different colored plastic bottles are used to make this unique recycled jewelry.
For charming folks who are obsessed with animal-themed trinkets, this is the bracelet to wrap around your wrist. The charms are collected from companies that have ceased manufacturing them. It's a piece of unique bracelet with a Victorian style that readily comes in a gift box.
For the earth lover, here's a pair of unique faux stained earrings that are made of recycled plastic. They are hand-painted using a technique that creates crackling and translucency to give that distinct stains glass appearance.
How creative are these recycled earrings? Which pair is your favorite? Are you planning to make your own recycled earrings? What materials will you be focusing on?
Share below. I love hearing your thoughts.
Till the next post, take care of your precious self, do what you love, smile from your heart, laugh from the belly and most of all: let all you do spring from that gooey soft corner in your heart!
To independent jewelry makers: Get in contact with us so we can share your unique creations in this space!
Are you an independent jewelry artist with a collection of unique earrings you're excited to show to the world? Drop us a message so we can have your designs featured here!
Stay inspired, eat healthy and be emphatic to others you meet in your path! We may be outwardly different but we're all the same life stuff on a journey. Take care!
Other earrings we vibe with: