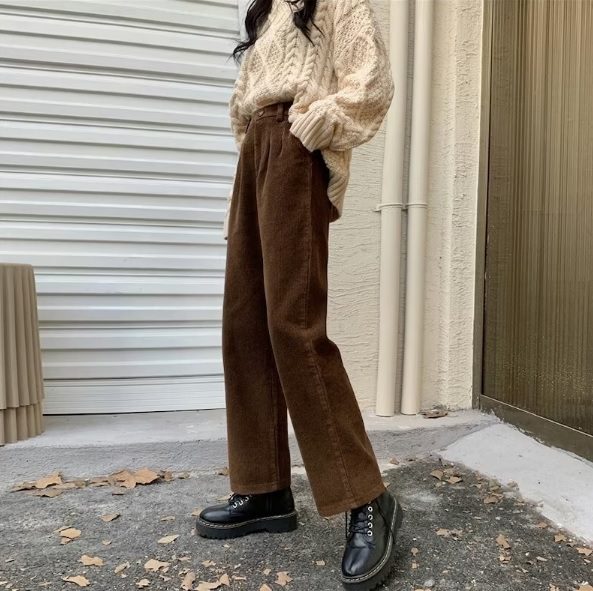 Disclosure: This post contains affiliate links, which means that if you click on one of the product links, a small commission may be credited to this site.
© All images are copyrighted by their respective authors.
Folks get ready, it's corduroy season.
As a fabric, corduroy has a very rich history. It is said to have been first introduced in Egypt around 200BC and was first known as 'fustion' – a heavy cloth with a raised, sheared nap that was similar to velvet or moleskin.
In terms of recent popularity, corduroy was a 70s fashion favorite. It'd returned to relevancy in the 90s and also in the 2010s.
Of late, they are making a comeback in men's tailored corduroy suits and utility jackets. It is also a feature in the latest Nike Air Max 90 "Corduroy" sneakers for you sneakerheads to keep your feet in style and totally cozy just in time for the nippy months ahead.
Like some essential fabrics in fashion, corduroy remains a versatile and practical fabric option for cold weather. The fabric is considered to be the warmer and cozier alternative to denim.
And we all know how weather dictates a lot on how we dress so when the temps down and you're looking around for a fabric that has been around and is now rendered in roomy pants in line with the mood of the trouser style of the moment, corduroy is the next best thing for cold weather wear.
There are plenty of flared corduroy pants and sporty jogger/harem style corduroy to have you wanting all in every colorway. But first, let's dive into the corduroy pants styles that are out there and see if they are ticking all your personal style boxes when it comes to cold weather trousers.
So far, I'm liking the roomy corduroy pants that my feed's been giving me when I run a search on them on Etsy.
For your quick inspo: These are the pants for your cold-weather needs, gals. Check them out:
Corduroy pants in roomy silhouette – your cold-weather go-to with retro vibes...
Well folks, what do you think of these corduroy trouser styles? Which pair would you most likely be inclined to wear?
Till the next one, keep your brain cells stimulated in the right way, stay active, eat healthy and sleep soundly!
For more fashion inspired by a bunch of retro trends, kindly keep this space bookmarked.