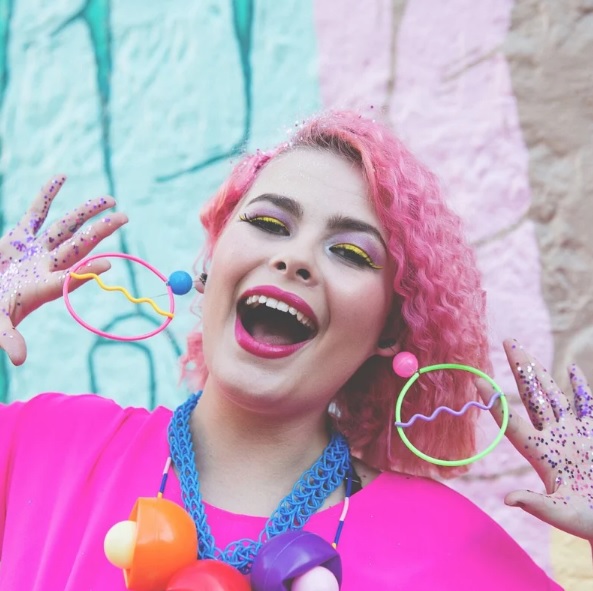 Disclosure: This post contains affiliate links, which means that if you click on one of the product links, a small commission may be credited to this site.
© All images are copyrighted by their respective authors.
For the colorful spirits in your life including yourself, of course.
Where you can let colors explode without it being ever too much: earrings that are bursting with colors in design that scream fun in capital letters.
Get wonderfully colorful in these amazing high energy earrings. We suggest not wasting the space on your ears with something invisible when the sun is out and the breeze is extra sweet. Match the weather with a loud pair of bling!
These fantastic summer earrings will frame your face giving you a lot of personality as they match your sassy vibes. Colorful earrings are the easiest way to incorporate a visual delight into your look whether you are dressing down or up. The bold earring style is suitable for statement-making and make for an easy spark to lively conversations will be enjoyed. As a popular face-framing accessory, this is an earring design that go with all kinds of fashion crowds, from the carefree boho to the strategically maximalist.
For statement colorful ears that whisper hope, happiness and a love for life, what are you waiting for?
Let's take a look at our curated favorite 10 earrings at the moment. Check these beauties out:
Get all out with colors when you think of earrings for the summer...
These colorful earrings are so fun, aren't they?
Which vibrant pair is your favorite? What colorful earring style speaks to your heart? Share below. Your thoughts are delightfully welcome.
Till the next post, take care of your precious self, do what you love, smile from your heart, laugh from the belly and most of all: let all you do spring from that gooey soft corner in your heart!
To independent jewelry makers: Get in contact with us so we can share your unique creations in this space!
Are you an independent jewelry artist with a collection of unique earrings you're excited to show to the world? Drop us a message so we can have your designs featured here!
Stay inspired, eat healthy and be emphatic to others you meet in your path! We may be outwardly different but we're all the same life stuff on a journey. Take care!