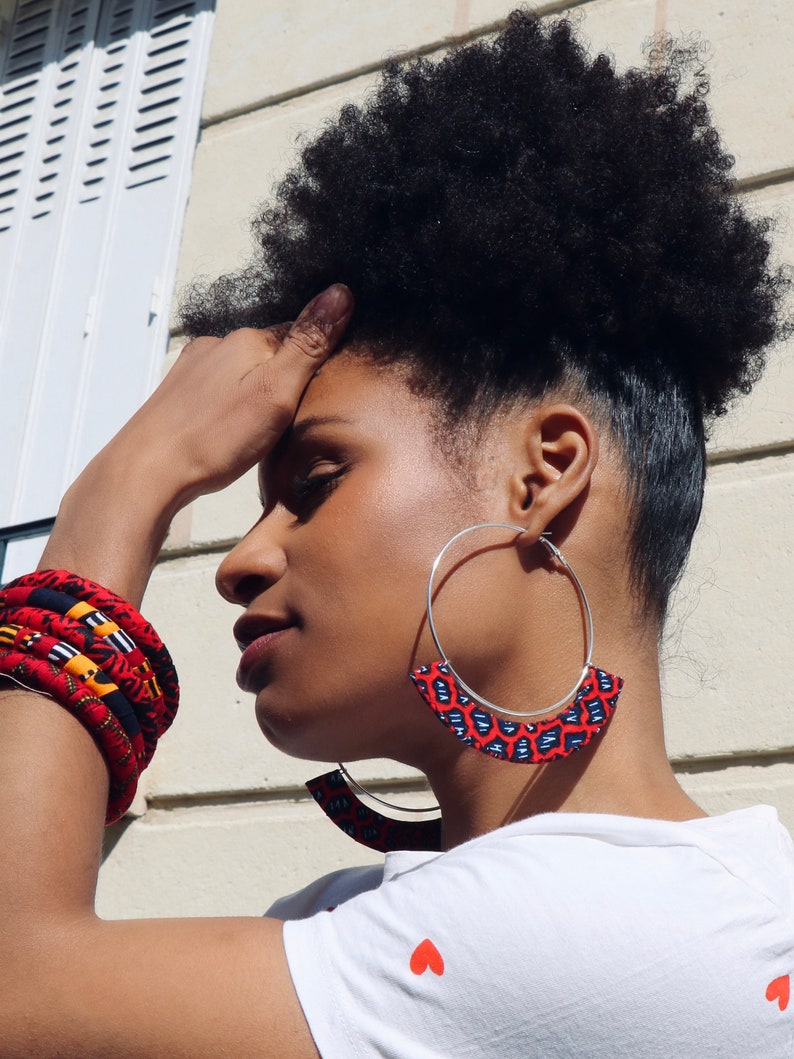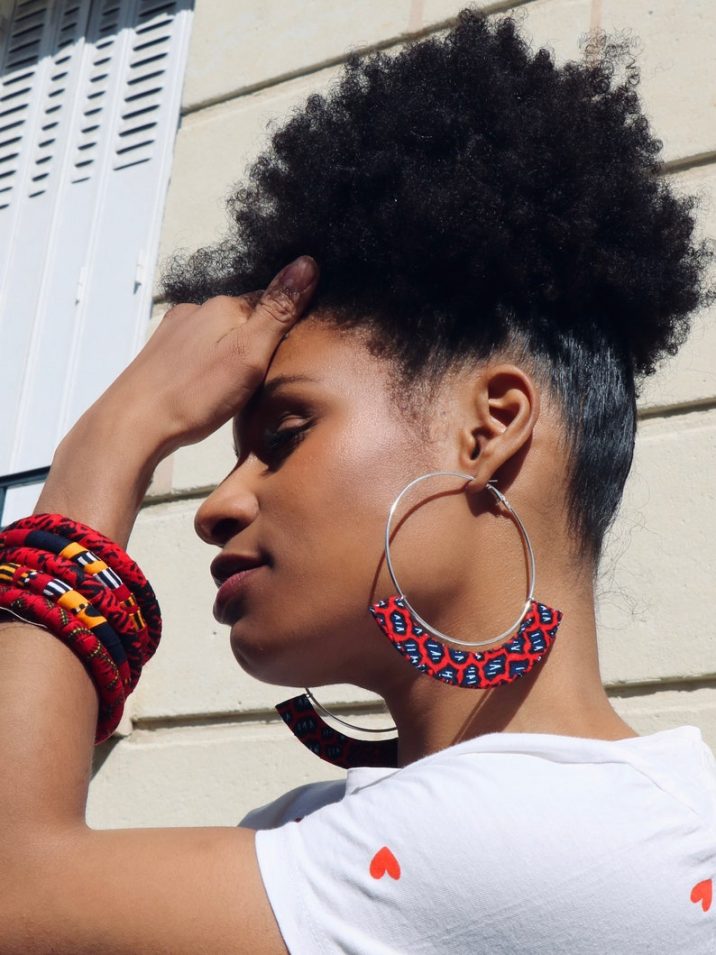 Disclosure: This post contains affiliate links, which means that if you click on one of the product links, a small commission may be credited to this site.
© All images are copyrighted by their respective authors.
For exciting ears that pop out visually, nothing beats the vibrance of African wax earrings.
Spice up your lobes and spruce up your everyday OOTD with an extra special kind of oomph. You know you need it!
There's something so energizing about wearing strategically-visual accessories that contributes to a fun time dressing up(or down with a pop of fun). If you're one to be absolutely impressed by a play of colors in your earring department (as well as other accessories), you're going to love the bold earrings from Kiny Paris.
Their African-themed earrings crafted in a Parisian workshop celebrates the wonderful African wax patterned fabric and marries them with modern metals.
Whether you love a pair of statement hoops that dangle  by the sides of your face or a bold stud earring style with all of the wonders of African print and color combo, you will surely find something that's going to inject sass into your usual OOTD game.
African wax print earrings for eye-catching ears...
What do you think of these face-themed earrings? Which would you love to wear? Share below – I love hearing from you.
Besides earrings, expect necklaces, bracelets, headbands, bow ties, handkerchiefs and bags with your preferred African wax print dazzling them. Please visit Kiny Paris to see more!
What do you think of these African wax print earrings? Which pair would you be interested to wear? Share below!
The fabrics used by Kiny Paris are purchased in Europe or directly from African markets. Their collection is entirely handmade in the Parisian workshop of a mother and daughter duo. They are thought out and designed with care, attention to detail and a lot of love. The jewelry and accessories are designed to correspond to the trends of the season in terms of shapes, materials and colors. Their creations are limited editions available over a few weeks to ensure exclusivity for their community.
Till the next post, take care of your precious self, do what you love, smile from your heart, laugh from the belly and most of all: let all you do spring from that gooey soft corner in your heart!
To independent jewelry makers: Get in contact with us so we can share your unique creations in this space!
Are you an independent jewelry artist with a collection of unique earrings you're excited to show to the world? Drop us a message so we can have your designs featured here!
Stay inspired, eat healthy and be emphatic to others you meet in your path! We may be outwardly different but we're all the same life stuff on a journey. Take care!