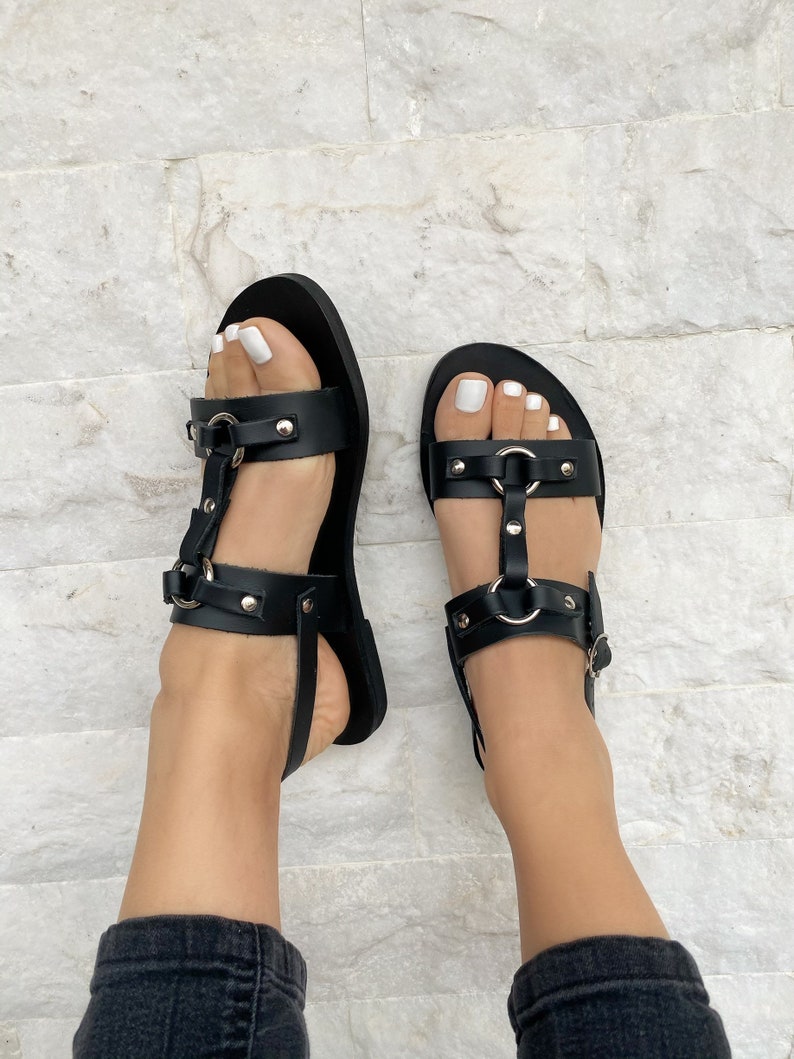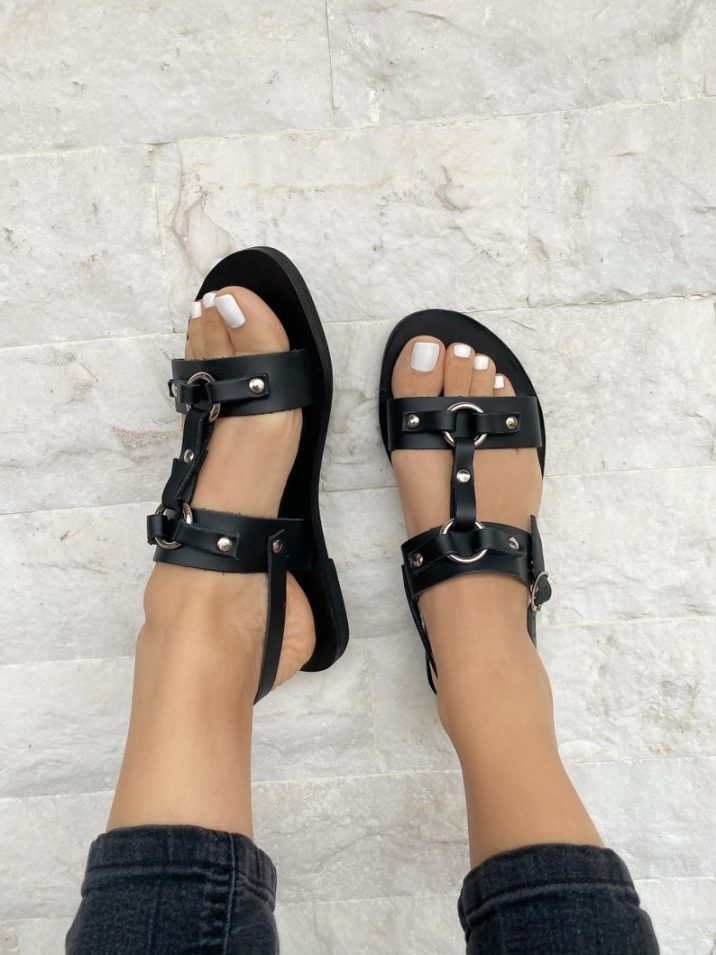 © All images are from and copyrighted by Christina Christi and their respective authors.
This affiliate post features a look into the fashion-forward unique handcrafted footwear from all across the globe. Keep the space bookmarked if you're into keeping up with stylish shoe trends and designs. 
Sandals; how I never seem to get enough of them. Are you the same way too?
Summer leather sandals in particular with a sensible walking-friendly heel are the best kinds of sandals. 
Strappy ones designed with freeing the toes in mind are especially captivating. I know some cringe at the idea of toe-displaying but I truly am unable to relate. I love showcasing my toes out into the world in pretty sandals. Well, pretty in my eye.
Whether my toes are painted or in their natural state, a pair of sandals is a must-have to weather a tropical Malaysia.
I don't know about you but leather sandals made in Greece have a special place in my heart.
They just get it.
The strap design and placement, the use of genuine leather, the overall style that just fits into the mood of breezy summer – every element is perfected by the crafty hands that make them.
What can I say? I have more than just a thing for summer sandals. And when they're made of genuine leather, there's something extra exciting about them! Strappy and simply chic, these walking-friendly sandals are a staple for those who appreciate a multitude of strap designs that allow for a lot of easy wearing and exposed toe nails.
Whether you opt to wear your summer toe nails au naturale or painted to the nines with your favorite pedicure style, these sandals serve as a statement as well as a neutral canvas as they're made or the most low-key color schemes. Wear them with breezy sundresses or a crop bandeau with your tattered shorts for the ultimate beach babe look.
Here are 7 summer leather sandals from Christina Christi that I absolutely adore. My feet are tickled just looking at them. I hope your will do too.
Enjoy!
Your toes want out: Show them off in these stylish summer sandals made of genuine leather...
What do you think of these summer leather sandals? Which pair are you looking to wear?
Share below!
We love sandals and shoes that trigger all kinds of good feelings.
Kindly email us if you would love to have your own unique handcrafted footwear collection featured in this space. We'd love to hear from you!
Till the next one, keep healthy, move your body, nourish it well and make time for meditation!
More fashion inspiration: