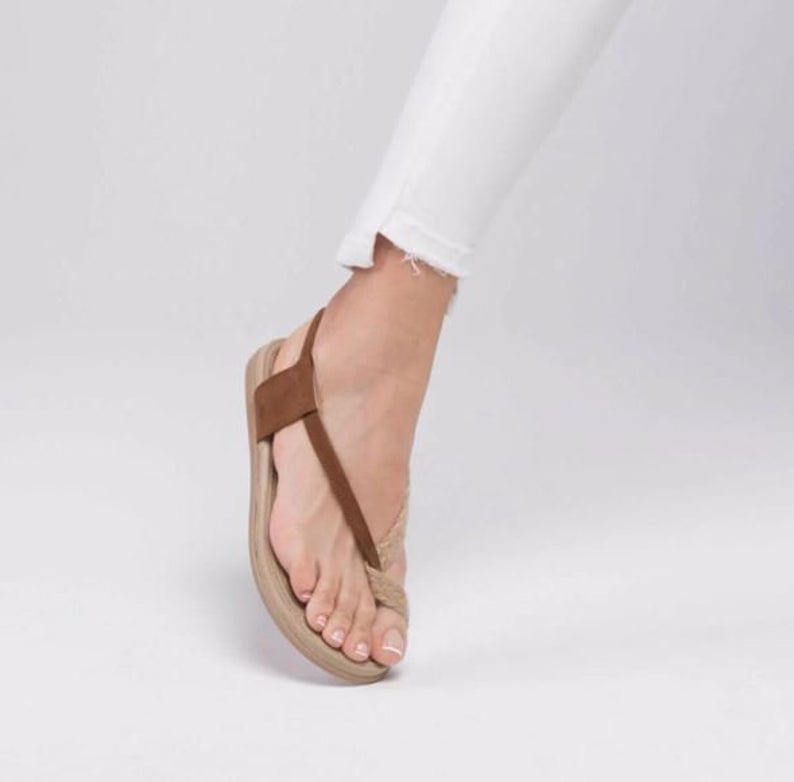 Disclosure: This post contains affiliate links, which means that if you click on one of the product links, a small commission may be credited to this site.
© All images are copyrighted by their respective authors.
For a slip-on-easy sandal that are comfy, complementary to the curvature of your foot and utterly a summer footwear eye-candy, these are worth considering.
I love walking in natural spaces. Lately, the enhanced lockdown has made it impossible. I look forward to the time that walking out in the open is a real possibility. Life as we know it before the you-know-what has completely changed and shall never be the same.
But good walking sandals with an aesthetic factor? Well fortunately they remain the same as long as they are masterfully designed within the parameters that make them robustly functional as well as visually-exciting.
I recently stumbled upon a pretty chic summer sandal style that is unapologetically minimalist, cozy and a real sight to see and you've got to see them!
Even though these feet are on lockdown, let's look at the dreamy summer sandals now, shall we?
They come in two options which is black or beige.
Good-Looking Summer Sandals Made For Walking Everywhere...
To see these sandals in greater detail & for more variety of walking sandals to slip into this summer, please visit LinenTrendWay. You will be greeted with a ton of footwear with function & aesthetic in mind to cater to the evolving needs of your unique feet,
More fashion inspiration: