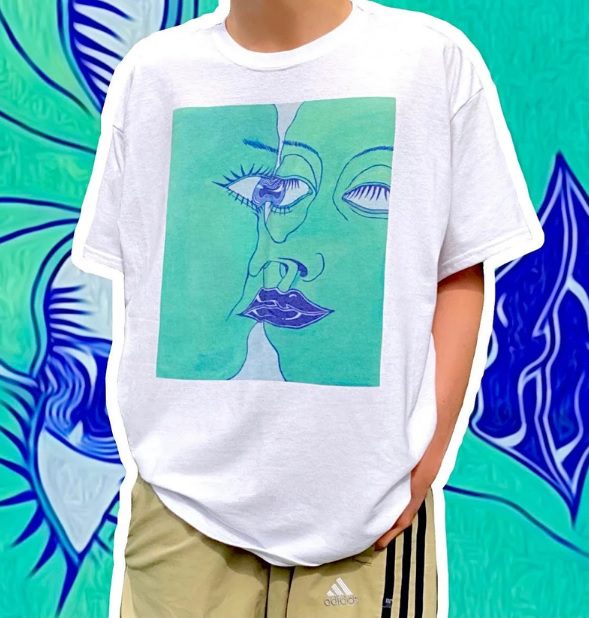 © All images are from and copyrighted by their respective authors.
This affiliate post features a look into the retro style graphic tees inspired by abstract art. Keep the space bookmarked if you're into keeping up with retro fashion. 
Level up your casual tee game with something abstract!
This is the season to let your summer casual outfit be totally abstract. I'm no huge fan of slogan tees as it's sometimes too overly direct and painfully political. The kinds of tees I usually love wearing from my observation has abstract features as the main visual focus, though sometimes a bit of a small text to accompany is alright, I guess.
For those looking to bring back the retro Y2K vibes through pops of abstract whimsy, tees that carry some form of artistic graphic design are where it's at. Talk about being a walking art, right? The abstract piece of visual on your tee can easily become the point of a conversation when silence feels too extended.
The ones I naturally gravitate to have abstract faces, geometric & organic shapes and trippy mixtures of colors. If you're into these things, then perhaps, these abstract tees (down below) may absolutely float your boat too.
Without further ado, please enjoy!
Take your love graphic tee to the next level with something retro abstract...
So, what do you think of these abstract tees?
Which is your favorite? And don't forget to tell us why! 
We love fashion that trigger all kinds of good feelings.
Kindly email us if you would love to have your own unique fashion collection featured in this space. We'd love to hear from you!
Till the next one, keep healthy, move your body, nourish it well and make time for meditation!
Stay free.
More tee fashion inspiration: