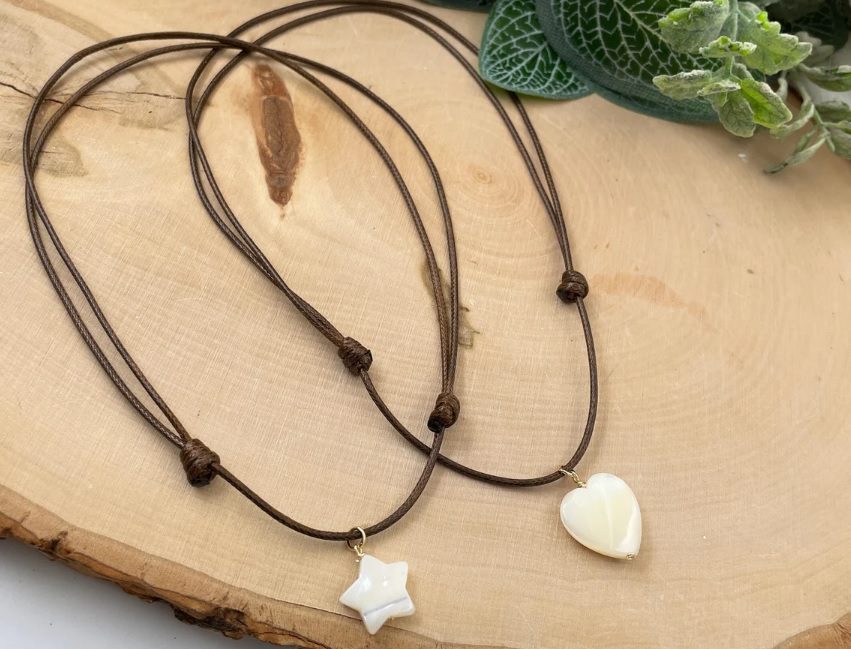 Disclosure: This post contains affiliate links, which means that if you click on one of the product links, a small commission may be credited to this site.
© All images are copyrighted by their respective authors.
Spice up your neck space with something from the 90s.
According to the latest necklace news, we're back to appreciating adjustable necklaces folks!
I remember wearing this necklace trend way back in the late 90s and early 2000s. I didn't know it was a trend back then but these cord necklaces were everywhere and seemed to work with the grunge vibes that some of the girls and guys were into back when internet was green. I didn't know grunge was the thing back then too. In fact, I didn't read fashion magazines at all as I was the nerd with her face stuck in her biology text books.
These cord necklaces are usually adjustable and the pendants are also changeable if you know what you're doing. I remember the 90s cord necklaces to be wearable for anyone regardless of gender and you can express your love for a certain symbology through your choice of pendant. Mine was sun and peace symbol pendants, if memory served me correctly.
How did you wear your 90s cord necklace if you grew up during that time? What kind of pendants do you gravitate towards?
For those looking to bring back the glory days of 90s cord necklaces, these are some of the necklaces that might just float your boat. Enjoy!
Get your 90s fashion girl vibes sorted out when you don these cord necklaces...
So folks, what do you think of the return of this 90s necklace fashion trend? Are you down with it? Share your thoughts!
Till the next post, take care of your precious self, do what you love, smile from your heart, laugh from the belly and most of all: let all you do spring from that gooey soft corner in your heart!
To independent jewelry makers: Get in contact with us so we can share your unique creations in this space!
Are you an independent jewelry artist with a collection of unique earrings you're excited to show to the world? Drop us a message so we can have your designs featured here!
Stay inspired, eat healthy and be emphatic to others you meet in your path! We may be outwardly different but we're all the same life stuff on a journey. Take care!