© All images are from Petit Moi and copyrighted by their respective authors.
This post features a look into the baju raya styles from various designers in Malaysia in 2021. Keep the space bookmarked if you're into keeping up with Eid fashion here in Malaysia. 
Peeps, as promised: Here's your next designer baju raya inspo: Earth-loving clothing in the most neutral of color schemes, flowy breathable silhouettes inspired by the Buginese and Malay fashion elements.
The much anticipated Tangsi Tujuh Nusantara-inspired collection for 2021 is all about breezy silhouettes sustained by wearable fabrics, textures and embroidery work in a canvas of colors inspired by wood, soil, branches, sun and burnt charcoal.
For a low-key chic baju raya  dressing that you can team with exisiting neutral or colored pieces you already have in your closet, the brand is all about slow fashion in its finest.
Tangsi Tujuh also caters to menswear if you're especially into the dreamy beige and mod airy interpretation of the baju melayu.
Have friends that are into neutral fashionable looks? Don't forget to direct them here so they can take a look!
The long oversized shirts from their latest Garis Gangsa collection (loosely translated as silver lining in English) are designed with a translucent quality in airy cotton made to be easily worn as an outer layer over. The stand collars are handstitched with double darts in the back. The flowy oversized shape worn over a tapered skirt is the best for a look that's modestly put together. Each piece from the collection is named in Malay after soil types like mud from the wetlands, sunrise, branch and burnt wood, just to name a few.
Check them out and be prepared to get excited:
Celebrating Nusantara Fashion In Earth-Loving Hues, Shapes & Textures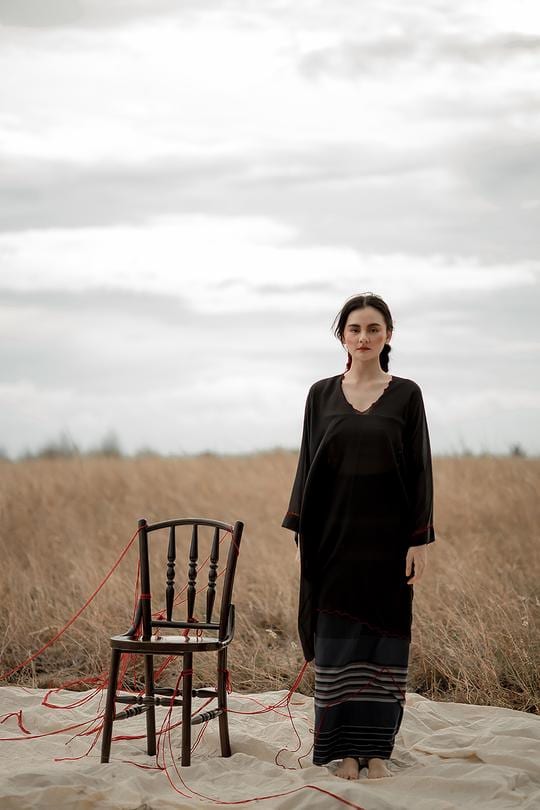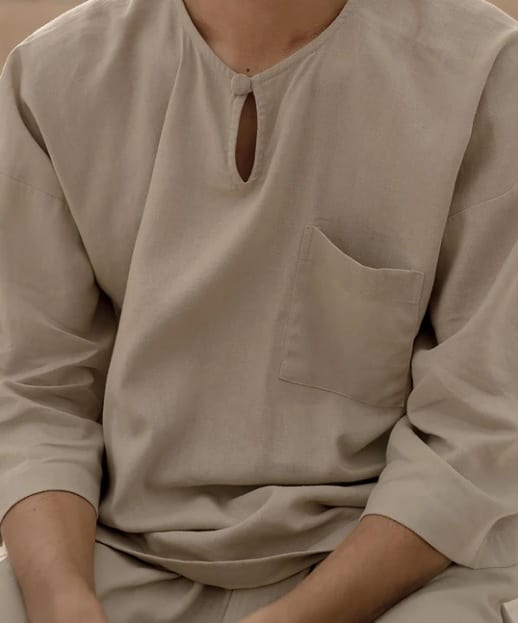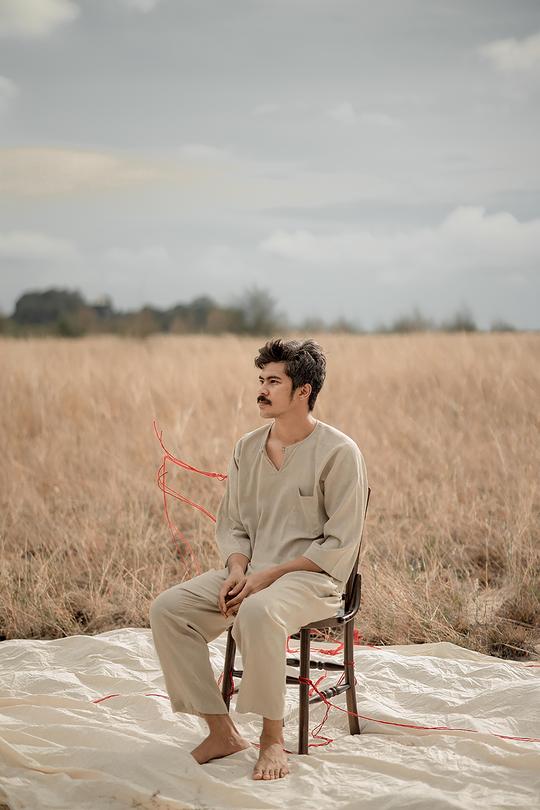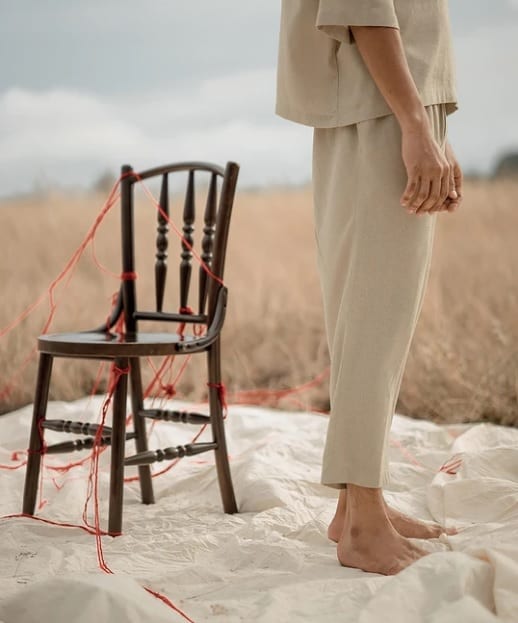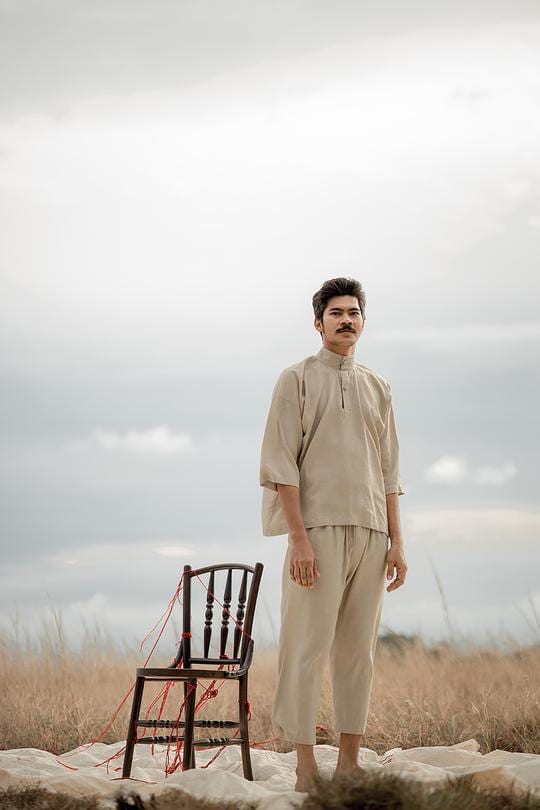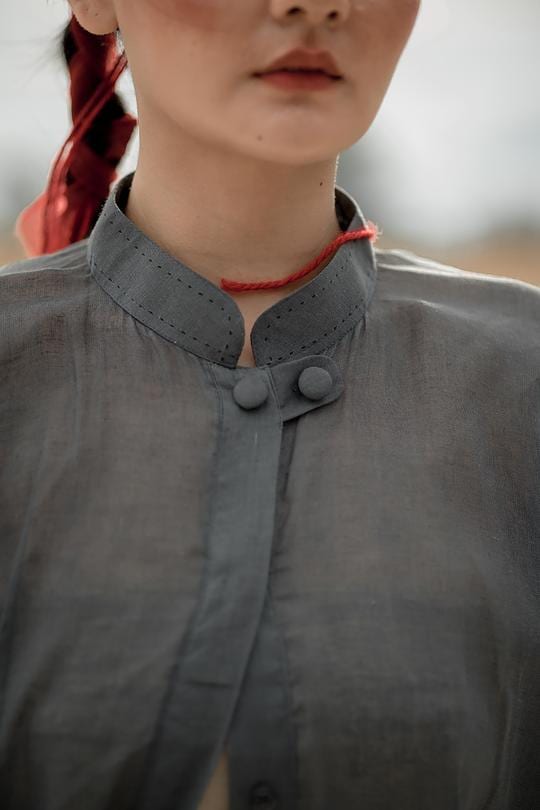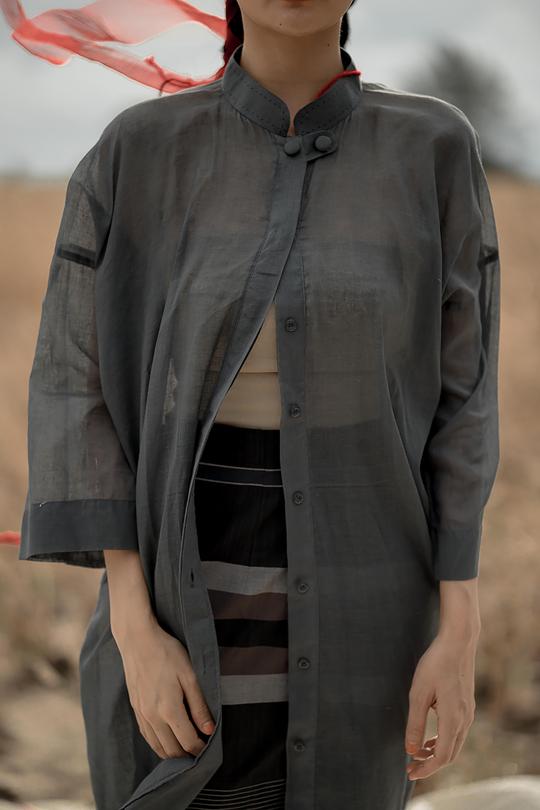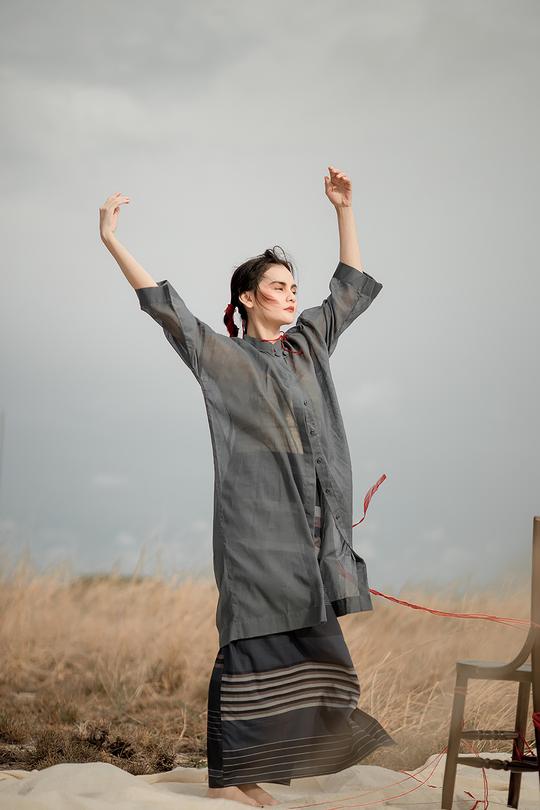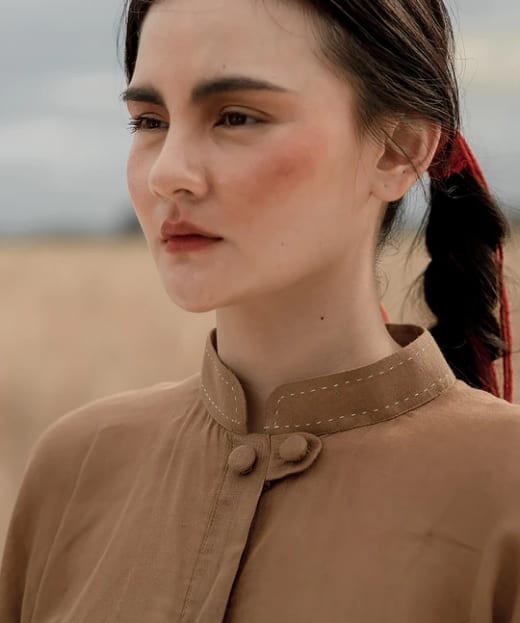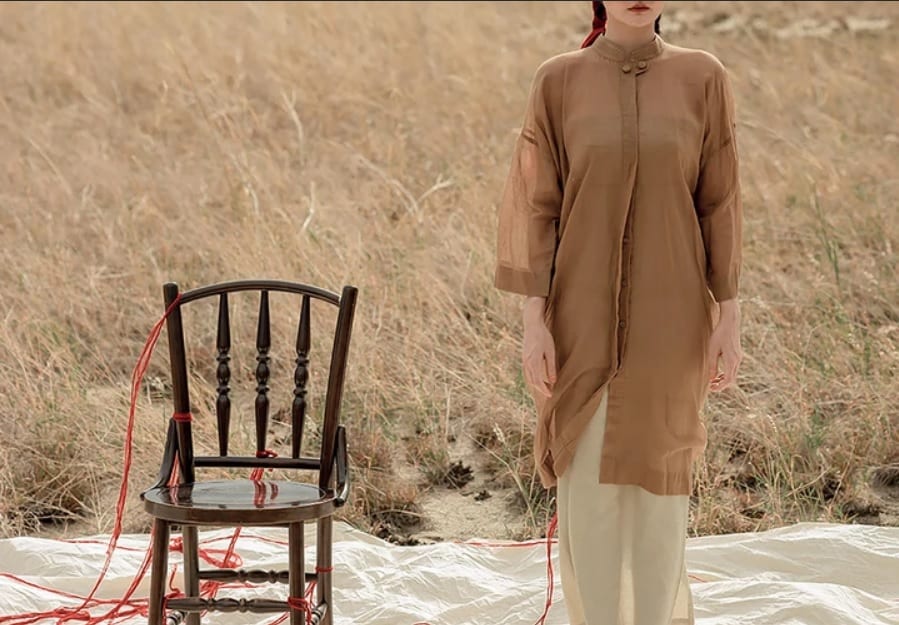 Where to go to check them all out, you wonder?
No secrets there, gals!
So, what do you think of the new Garis Gangsa collection from Tangsi Tujuh? Will you choose the neutral earthy way to dress for Raya this year?
Share your thoughts down below! We love hearing from you.
Looking for more Raya fashion inspiration or simply researching about clothing design for your future creative collection that may win the hearts of fashionistas locally and abroad, these may help you:
More fashion inspiration to get you closer to your next style aesthetic –