© All images are from Jari Alana and copyrighted by their respective authors.
This post features a look into the baju raya styles from various designers in Malaysia in 2021. Keep the space bookmarked if you're into keeping up with Eid fashion here in Malaysia. 
So, what shall it be this year for the fashionistas who are looking to dress chic come Eid here in the tropics? Let's look at the newly-released RTW boxy tops from Jari Alana now, shall we?
Jari Alana has been on our fashion radar since 2019 with their introduction of casual stripes into the modern kurung silhouettes. Before you know it, 2020 happened and we were looking adoringly at their eyelet kurung and kebaya collection. Their design concept taps into the current mood for versatility in the use of breathable fabric that is aligned with the need of a hot and humid Malaysia as well as key fashion elements that make their collection stand out without being over the top.
If you're one to go all out for linen fabrics, then the latest boxy blouses are worth checking out. The blouse is designed with a daintily embroidered floral statement, full sleeves and secured with a round classic marble-looking button. The tops can be paired with their full linen cropped wide-legged pants that are also made of linen. They're sold separately so you can style the top/pants the way you prefer!
Without further ado, let's give the boxy cut blouses a peep now, shall we?
The Embroidered Linen Boxy Blouses To Wear Casually This Raya 2021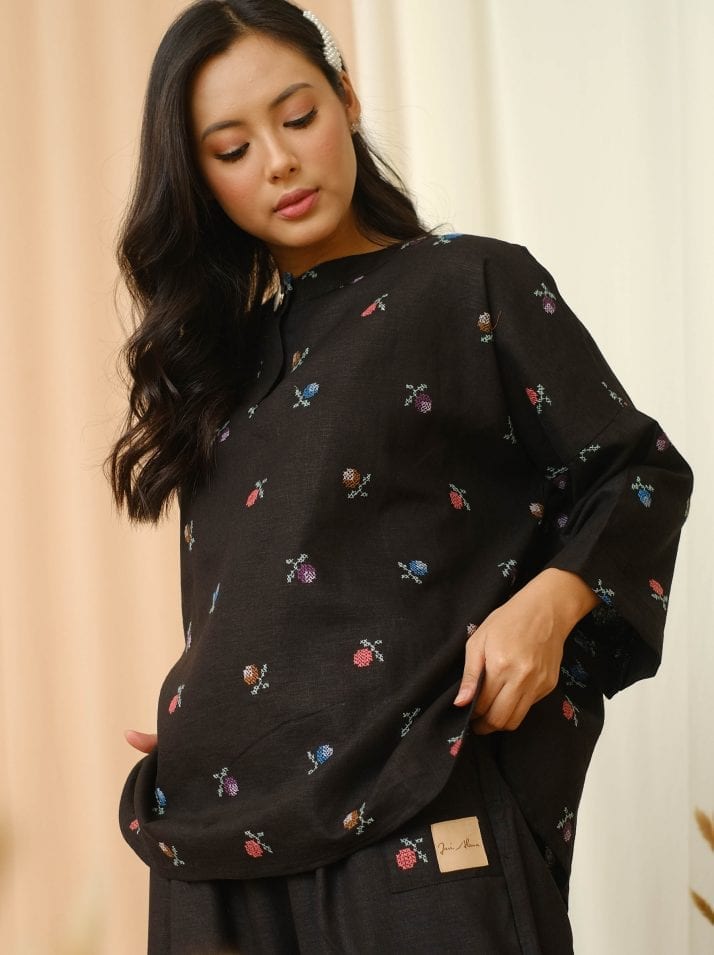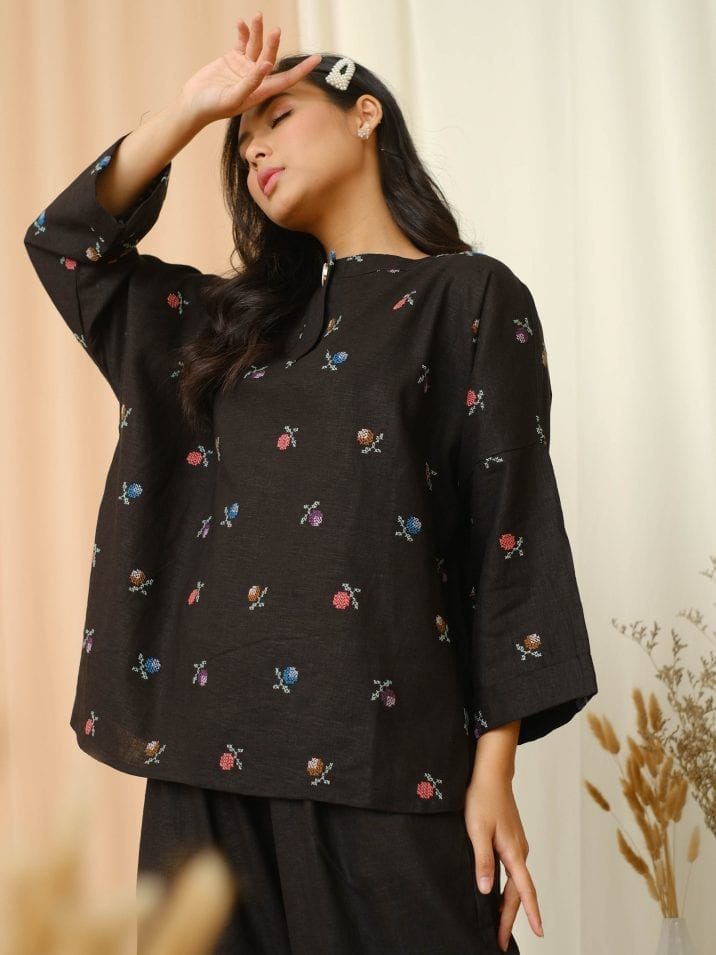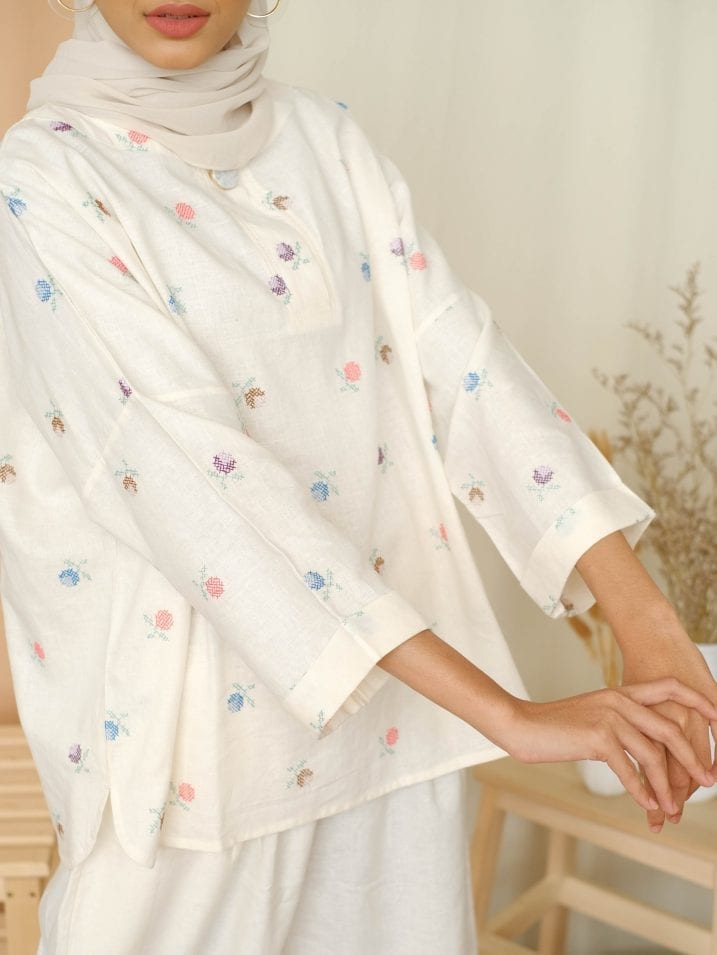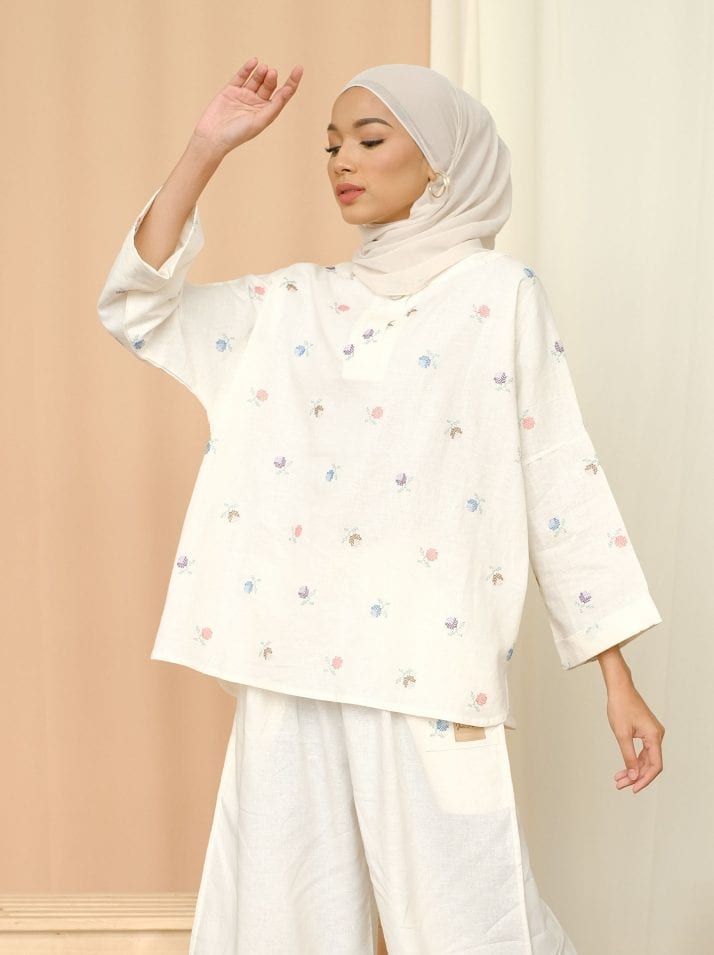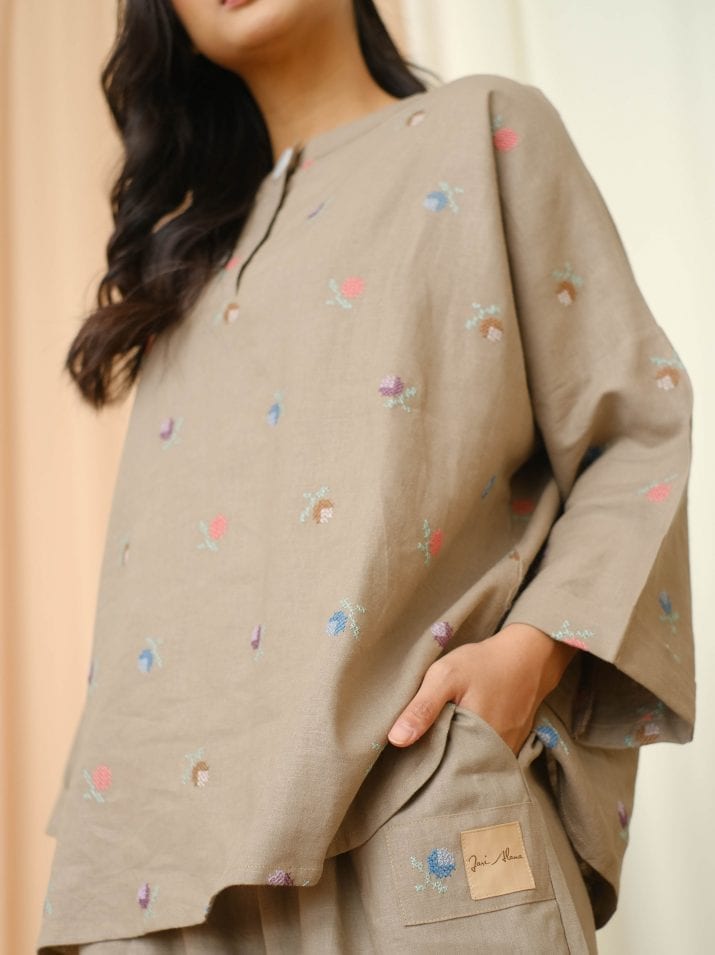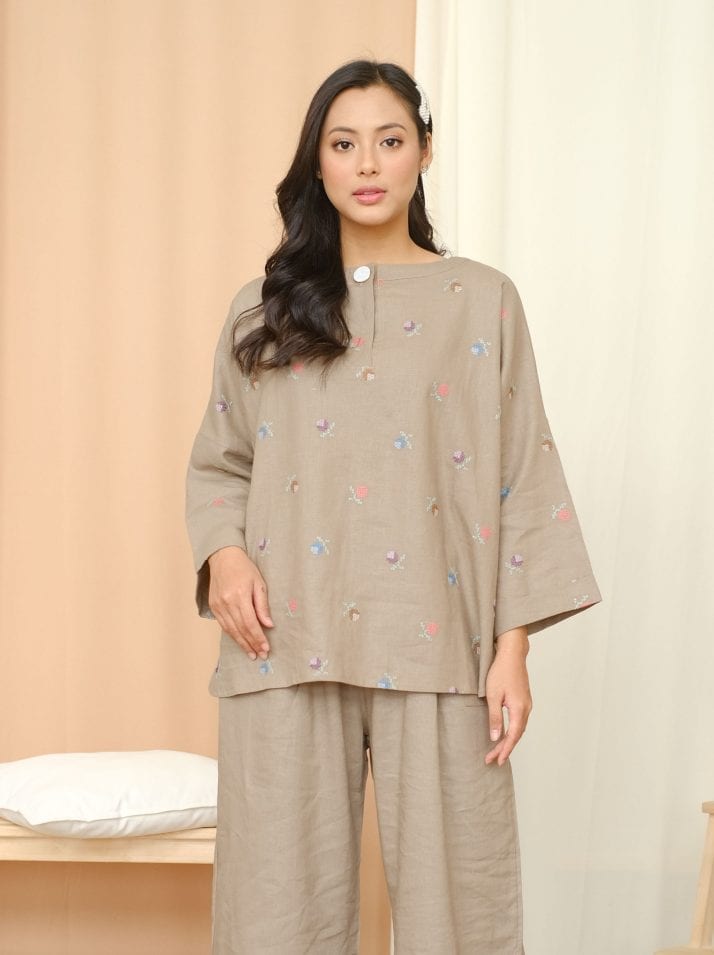 So, are you ready to get roomy chic in linen blouses like these come Eid and beyond? Share your thoughts! As always, we love hearing from you and appreciate it very much!
Where to get your hands on these cool designer boxy tops?
No secrets there, gals!
Looking for more Raya fashion inspiration or simply researching about clothing design for your future creative collection that may win the hearts of fashionistas locally and abroad, these may help you: