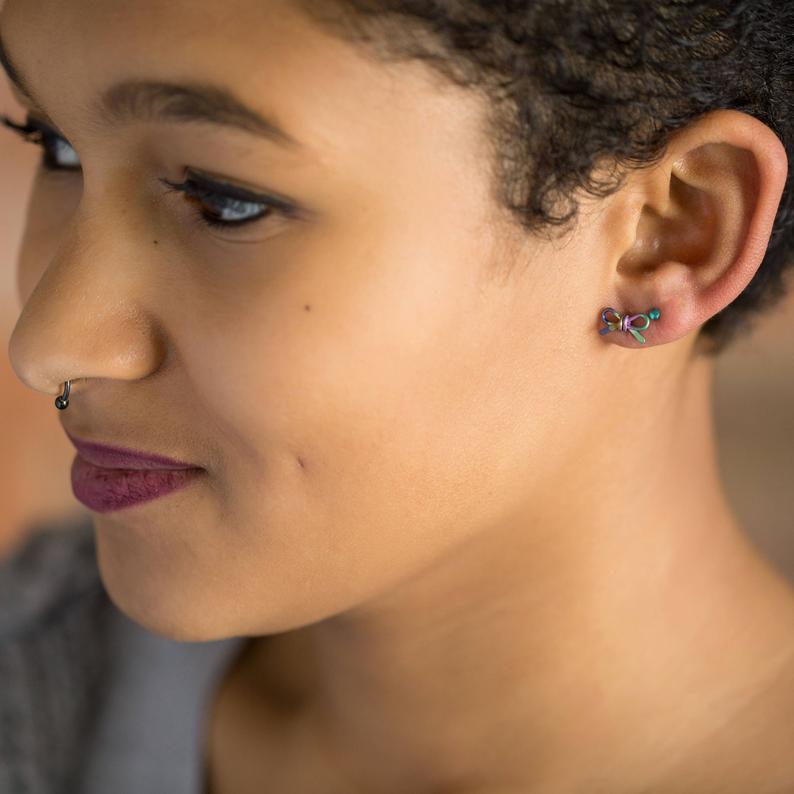 Disclosure: This post contains affiliate links, which means that if you click on one of the product links, a small commission may be credited to this site.
© All images are copyrighted by their respective authors.
For ears that are especially sensitive to metals, choosing the right type of earrings involves a certain kind of specificity. In this post, your sensitive ears will be catered to and further, your love for rainbows will be satiated.
Niobium is the keyword, folks. It's a rare, semi precious metal that is making waves in the jewelry sphere. It is scratch-resistant and highly malleable making it extremely suitable for intricate design work. It is lightweight, a real bonus point in the case of ear adornments as you will forget that you have earrings on. A treat for those who are especially sensitive to the way jewelry feels to the body when worn.
The rainbow appearance in niobium earrings is made through a process that involves a bath and electric charge. The oxide film that goes to the surface of the metal is responsible for the explosion of colors that are permanent and safe to wear being that niobium is hypoallergenic. (Reference: Pros and Cons of Niobium Jewelry | Jewelry Guide)
Let's look at the types of rainbow niobium earrings that can spruce up your sensitive ear game this year, now, shall we?
10 Niobium Rainbow Earring Styles To Consider Wearing In 2021
So, what do you think of these niobium earrings? Don't you just love their splendid iridescence? I'm absolutely enthralled! Be sure to drop your comments down below!