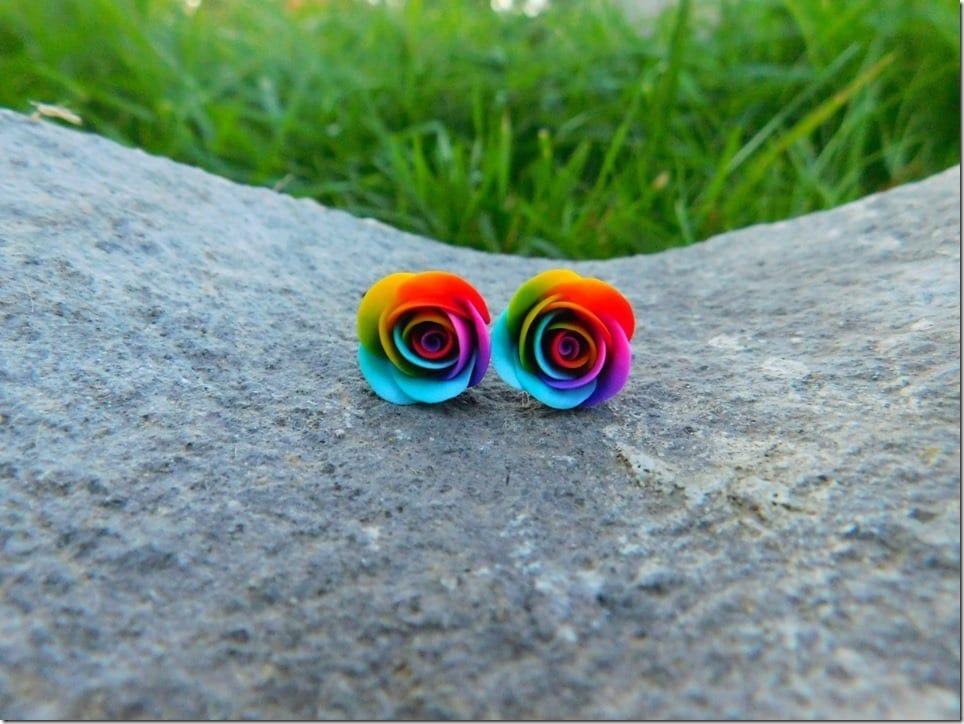 Credit | BeautifulByKsy
Got love for rainbows and diversity? Wear them on your earlobes this season!
A rainbow is quite a sight to behold when you spot it unexpectedly but since it's been hot with a bout of soft pour in the evening here in Malaysia, I've been privy to a few sightings of the rainbow peeking from behind a cloud. Always, the sight of it triggers easy conversation. Throughout history, a rainbow has garnered a rich symbolic meaning.
I'm choosing to focus on three associations in that it is a symbol for hope, love for diversity that makes up Life on this earth and the LGBTQ pride. The colors of the rainbow also inspire positive feelings and perceptions as colors are often associated with a general joyfulness.
In the jewelry-making scene, rainbows are used in the shape that they're normally found or as an arrangement of colors in various non-rainbow forms. Seeing them on highly wearable stud earrings makes me excited as I have a high affinity for stud earrings and rainbows just generally make me feel like I've spotted something rare and I like feeling like a kid who has found a hidden treasure and delightfully sharing it with those near and dear.
If you have a thing for rainbows and want to wear them on your person, in this case, earlobes, I highly suggest looking through the vibrant compilation of ear bling down below and enjoy!
Rainbow Heart Stud Earrings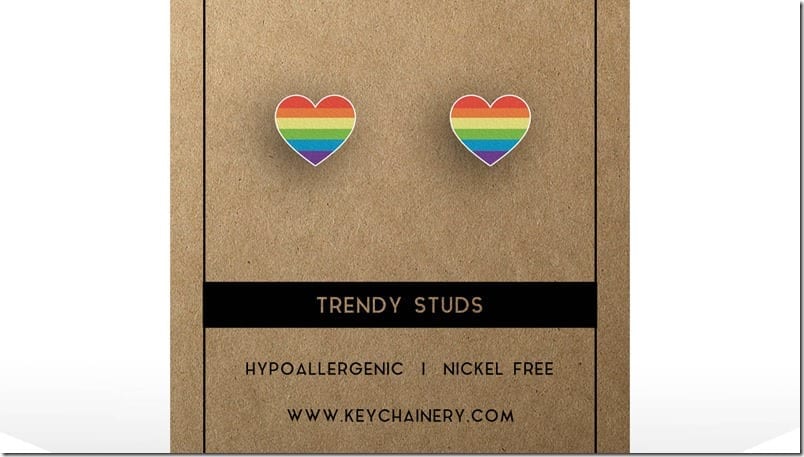 Rainbow Spring Stud Earrings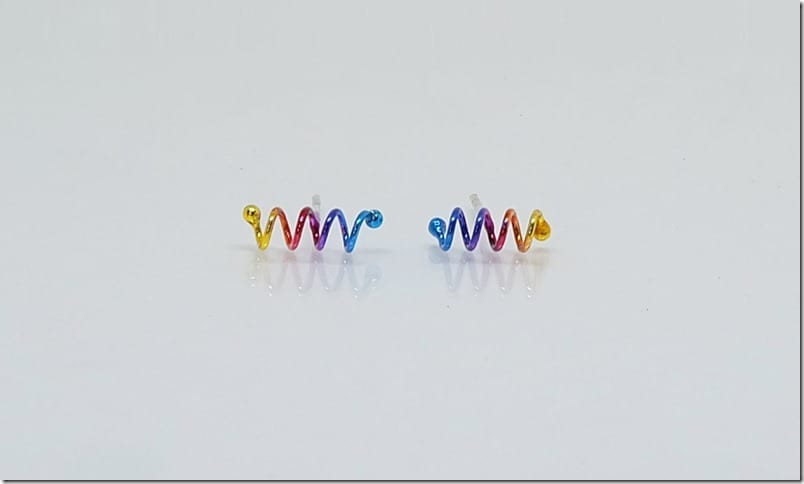 Rainbow Swirl Stud Earrings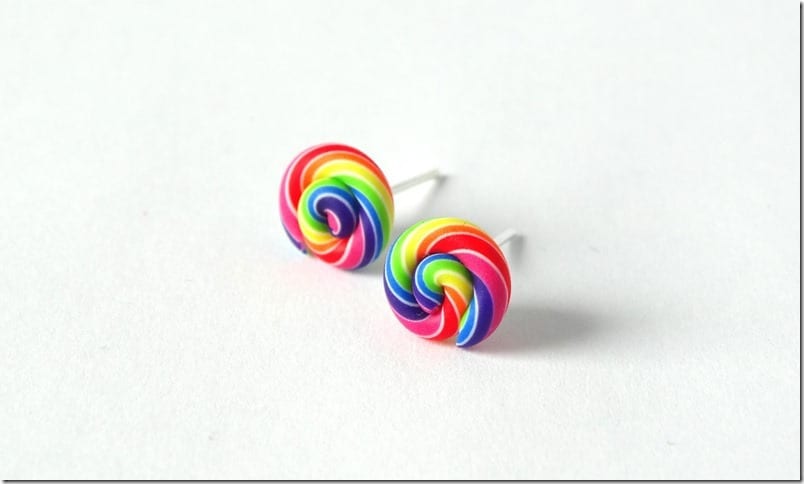 Rainbow Triangle Stud Earrings
Square Rainbow Pride Stud Earrings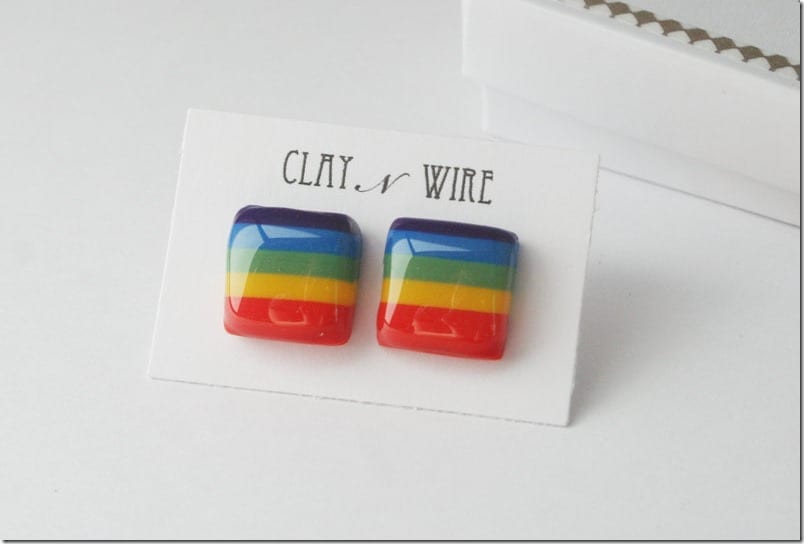 Square Rainbow Stud Earrings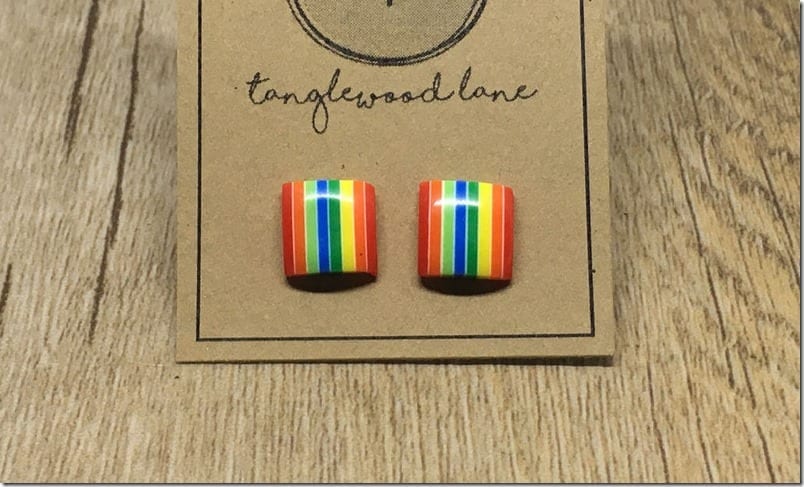 Rainbow Rose Stud Earrings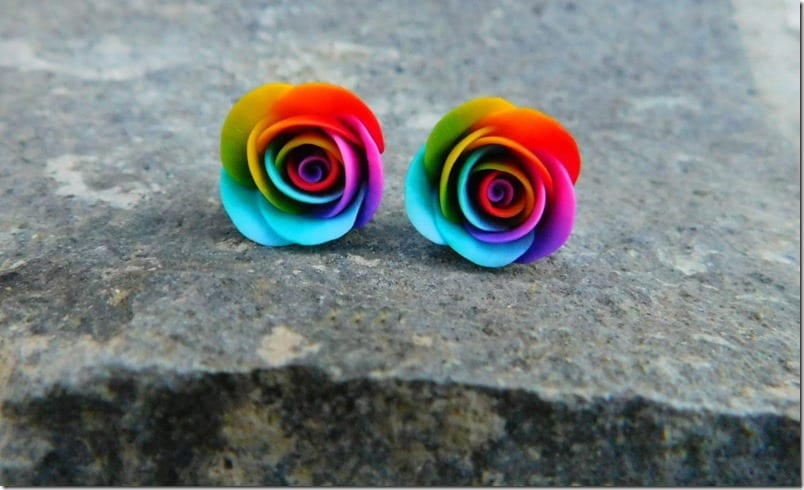 Which rainbow earrings would you love to wear? Share below – I'd love to know!
"Dare to love yourself as if you were a rainbow with gold at both ends." — Aberjhani, Journey through the Power of the Rainbow: Quotations from a Life Made Out of Poetry
Disclosure: This post contains affiliate links, which means that if you click on one of the product links, a small commission may be credited to this site.
Love this post? Share it with your friends! Follow us for more fashion inspiration:
? Twitter ? Facebook ? Google+ ? Bloglovin ? Pinterest ? Polyvore ?
© All images are copyrighted by their respective authors.
Here on Fashionista NOW, our one and very own Miss Reverie showcases the latest in fashion trends and its various social implications in our everyday lives. You may read more of her at REVERIE SANCTUARY.