For a strong pop of print, color and shape, these are the luxurious midi dresses to gape at. Join me, why don't you?
Khoon Hooi celebrates his love for voluminous shapes in his party-ready midi dresses.
Party in a midi dress that's big on volume. There's no resisting the power of a statement midi dress designed by Khoon Hooi. It's BIG both on print, color and silhouette.
For lovers of the mid calf grazing dress, it's time to up your dressy midi frock game with something out of the ordinary. The dresses are sometimes kept voluminous on top by the shoulders and sleeves and sometimes, they flare about in a structured way as it moves below the waist for a distinguished yet restrained bell of the ball appearance.
Whenever you wear the designer midi dress, expect nothing short of a full on admiration from onlookers.
Let's take a look at some of the party-worthy midi dresses now, shall we?
Midi Dresses With A Popping Silhouette Interpretation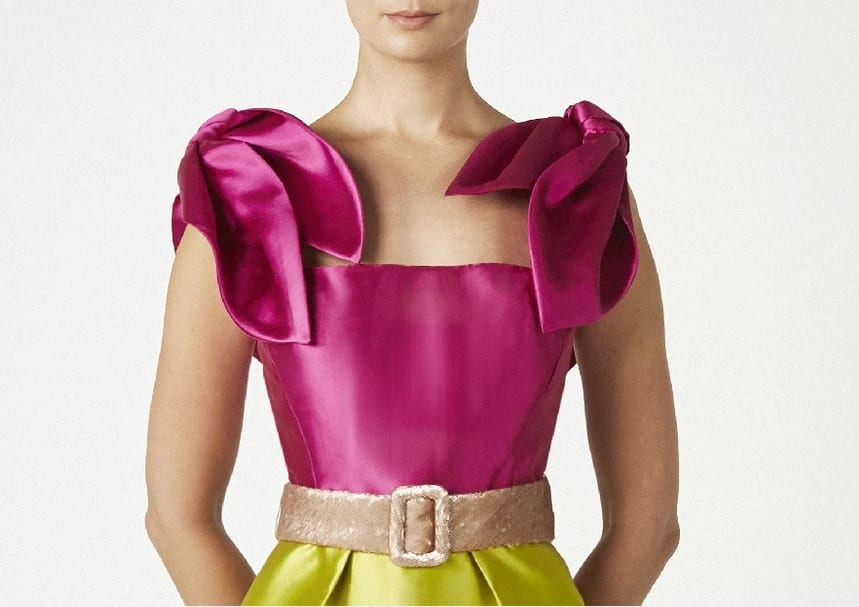 A  color-blocker's dream come true, truly. The strappy fitted dress in dual toned taffeta is topped with statement-making petal-tip knotted bows on the shoulders and is contrasted with a sequined buckled belt.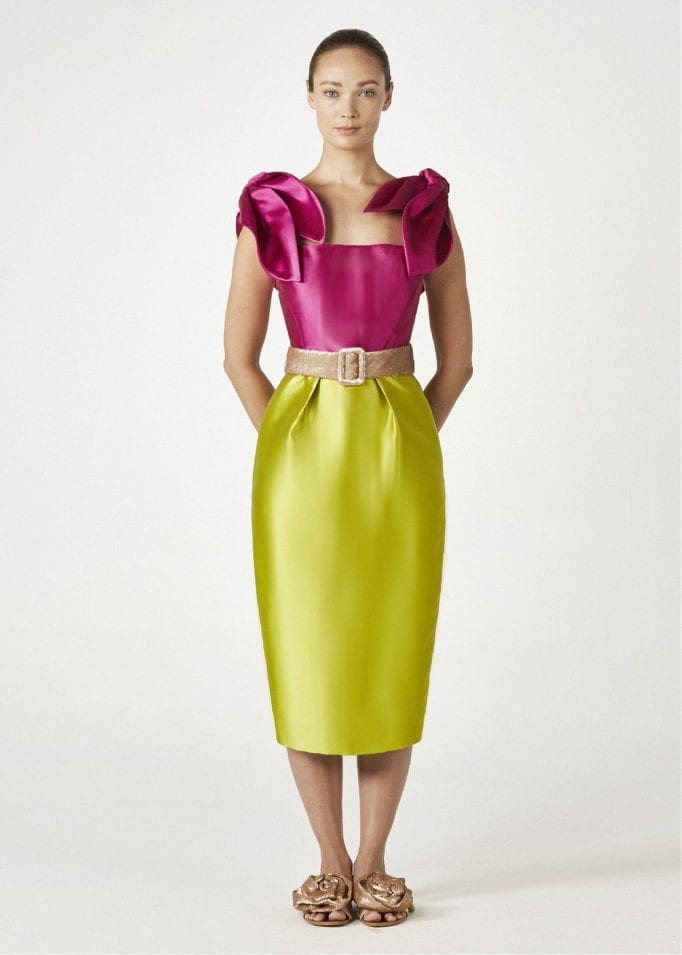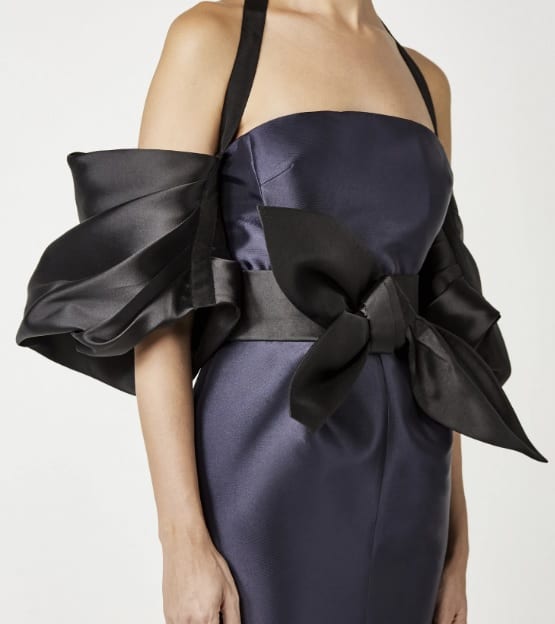 Something for the LBD-loving woman with an extra oomph. The strapless fitted midi dress in made of luxurious taffeta, features a front slit, petal tip bow belt and a striking halter-strap off-the-shoulder puff sleeves.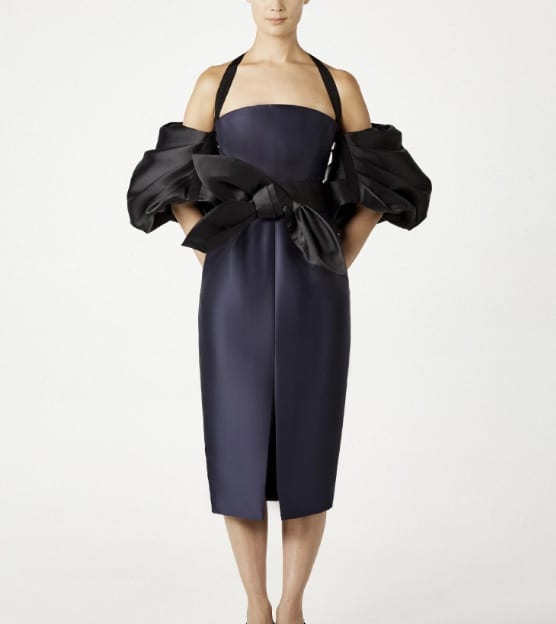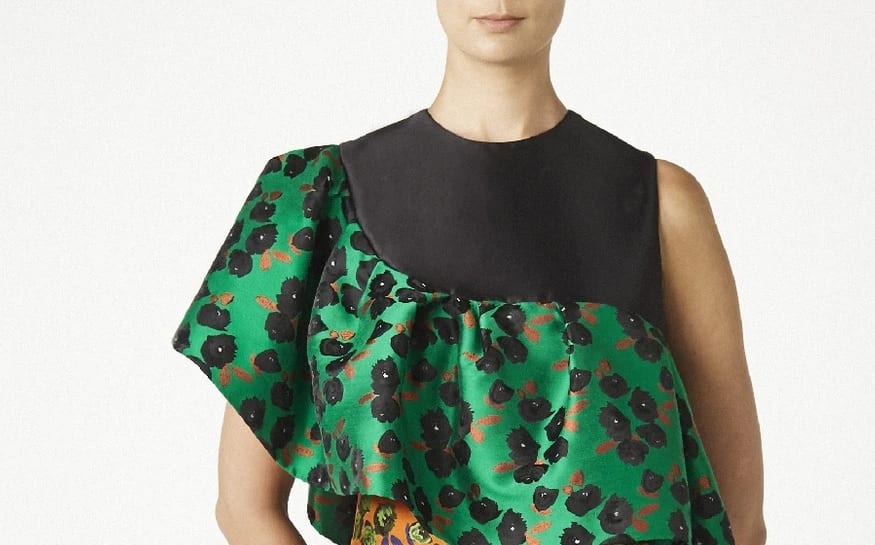 A print-clasher's absolute must-have. This party-ready sleeveless belted midi dress is designed in a bold clashing colored floral "Suncup" brocade with a curved hem and a fabulous asymmetric ruffle bodice.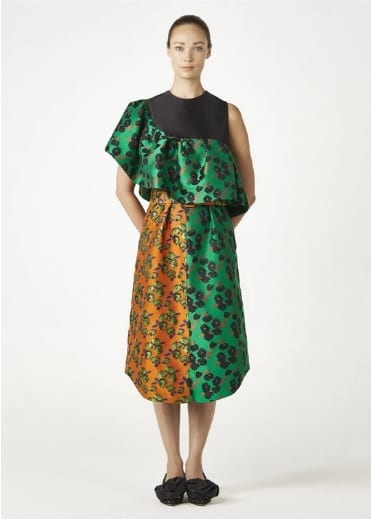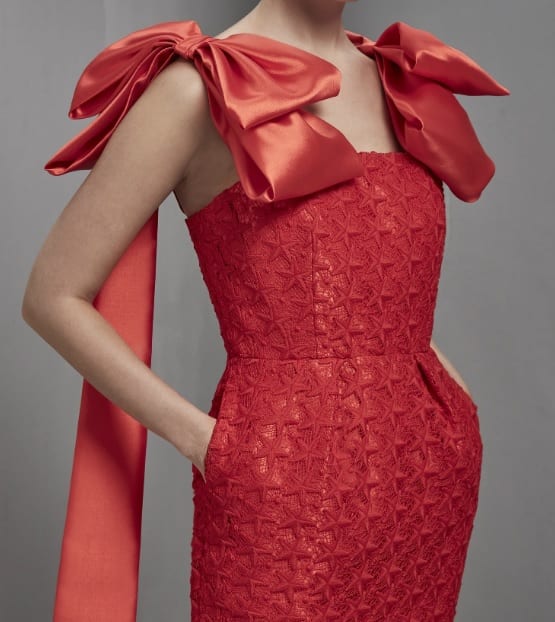 The little red dress with a lot of sass guaranteed to raise the temperature of the whole avenue. The absolutely riveting midi dress is tailored in a star pattern lace with oversized double ribbon bows shoulder straps in shiny taffeta.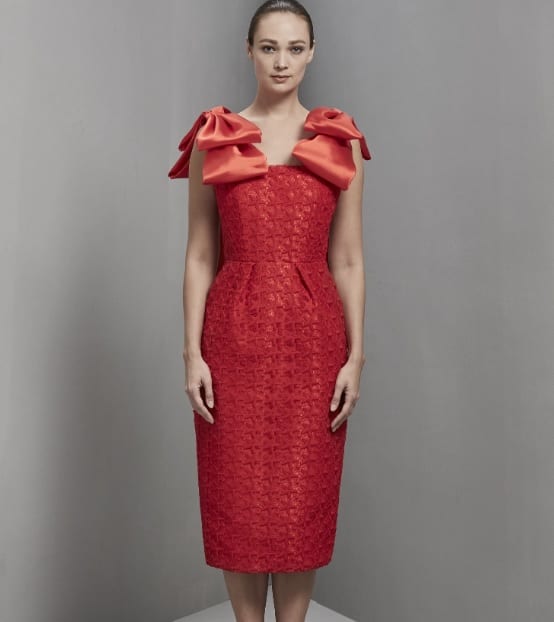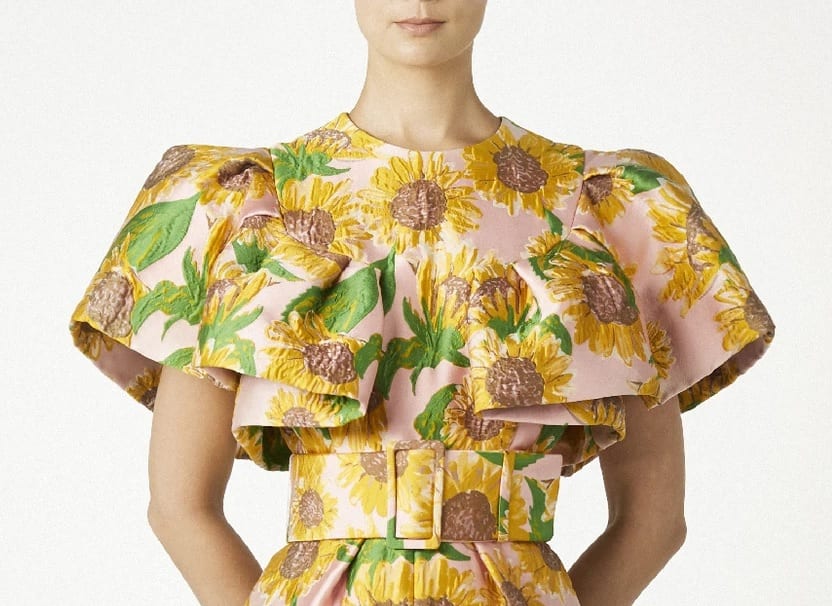 Power in the flora. The floral midi dress with a distinguished volume on top and fitted at the waist to further enhance your feminine curves.  The fitted midi dress in sunflower print "Helianthus" brocade has a a wide buckled belt and gorgeous ruffled sleeves seamlessly flowing into the bodice.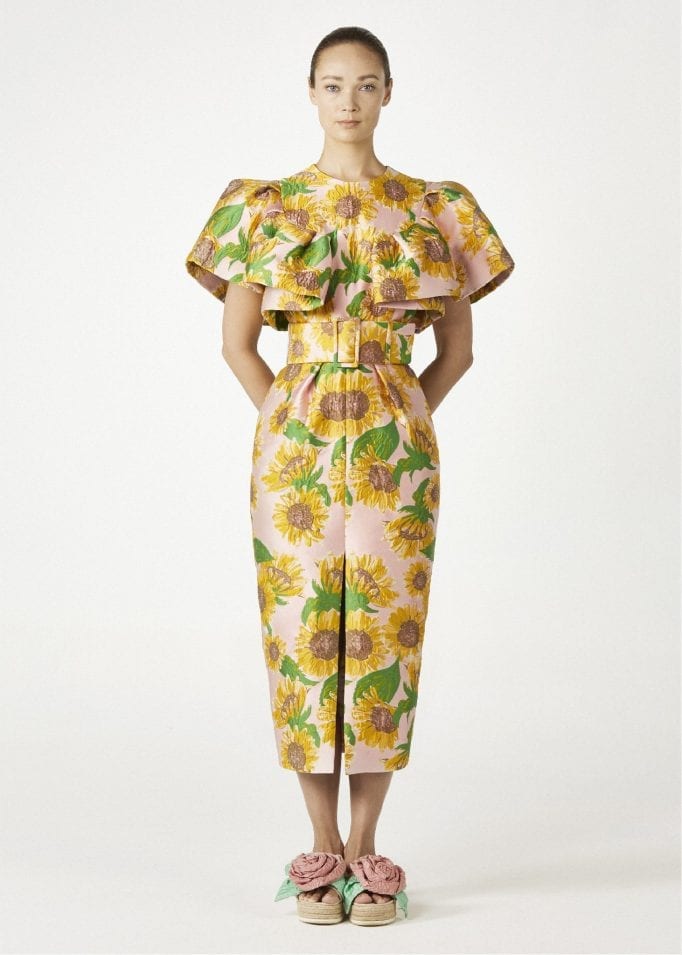 So, what do you think of these statement midi dresses? Which one would you love to wear? Share below! We love hearing from you.
For more dresses like these, please visit Khoon Hooi's official website.
© All images are from Khoon Hooi and are copyrighted by their respective authors.