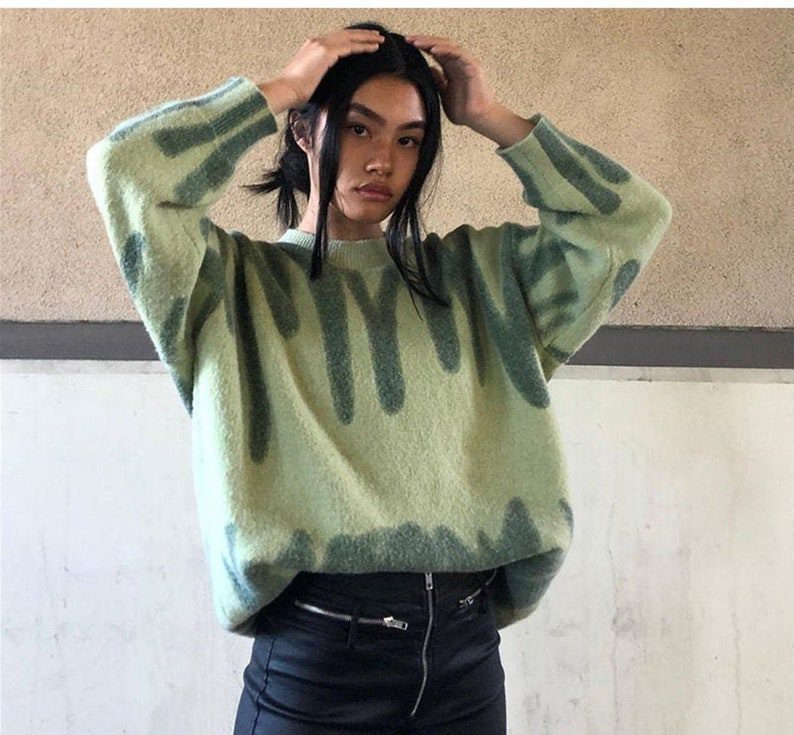 © All images are from and copyrighted by their respective authors.
This affiliate post features a look into the 80s sweater fashion from across the globe. Keep the space bookmarked if you're into keeping up with the global 80s fashion trends and designs. 
Cozy fashion for the year-end festivities: The mood is vintage 80s sweater.
It's been really cold and you're staring at the sweater section of your wardrobe for a few seconds too long. Startlingly, they are as bland as unsalted soup. As you shiver, you conjure up an image of being enveloped in a comfy sweater that is loud and full of personality.
Cue the 80s sweater: Excitingly colorblocked in bright colors. Abstract and upfront. Roomy and cozy. Randomly in your face for the heck of it.
To help you locate the sweater for you – Here are vintage 80s sweaters or jumpers (if you prefer calling them that) to consider wearing come the nippy weather situation. And since it's the holiday month (despite the dreary news on certain channels) so they also make for a perfect Christmas sweater you wouldn't ever call ugly if you're about the 80s unapologetic aesthetic.
Let's look at the bold and fun sweaters from the 80s (and inspired by the 80s), now, shall we?
Time to get loud and cozy in these 80s vintage sweaters/jumpers...
Are these sweaters gorgeous or what?! I'm feeling the look of each one of them.
What are your thoughts on these 80s sweaters? Which one is your favorite? How would you style it? Drop a comment down below. Share with us because we truly get delighted when you do!
Till the next one, keep on keeping on. Be a beacon of light wherever you are, no matter the situation. Take care!
For more 80s fashion inspiration to appreciate: