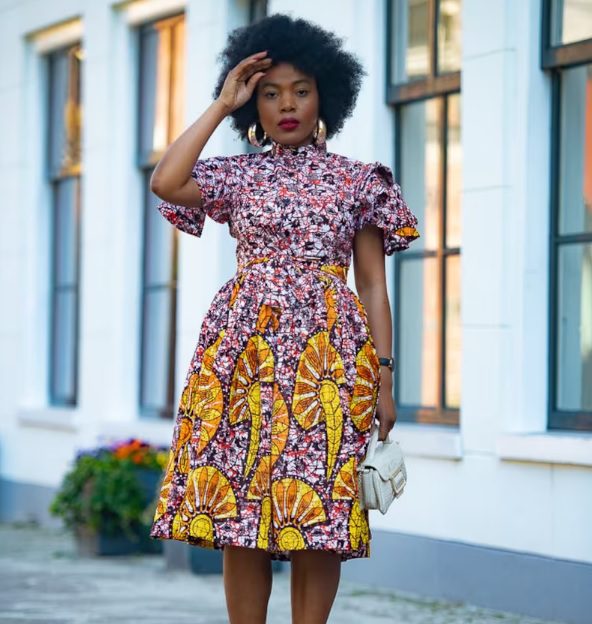 © All images are from and copyrighted by their respective authors.
This affiliate post features a look into the vibrant summer African dresses that are guaranteed to keep you looking in style. Keep the space bookmarked if you're into keeping up with African dress fashion inspiration.
The sunny weather calls for some exciting summer frocks: Cue the bold & vibrant African printed midi dresses.
When you're a fan of maximalist patterns and are all caught up in breezy sunny temps, it's definitely time to get clad in summer-worthy frocks rendered with African patterns in delightful perky color combos. Whether it's for a day time chic picnic or a special occasion, these dresses will simply fit accordingly. Just accessorize to the tune of your heart's fave style vibe.
From airy spaghetti-strap styles to puff sleeve designs that add endless personality and character to the dress, there surely something for you to get dazzled by. Lovers of bohemian and maximalist fashion looks are especially going to be swooned by this collection and we hope you'll enjoy our little African dress selection.
Scroll away and feast your eyes:
For endless maximalist summer girl aesthetic, the chic African way...
So, what do you think of these African midi dress styles?
Which pretty summer frock is your favorite? Share with us!
We love fashion that conjure all kinds of good feelings.
Kindly email us if you would love to have your own unique fashion collection featured in this space. We'd love to hear from you!
Till the next one, keep healthy, move your body, nourish it well and make time for meditation!
Stay free.