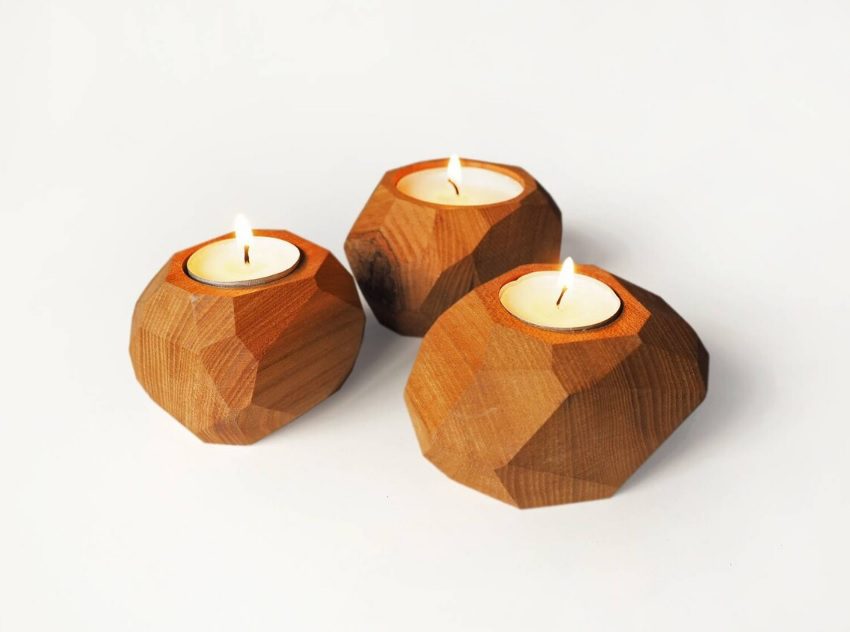 Disclosure: This post contains affiliate links, which means that if you click on one of the product links, a small commission may be credited to this site.
© All images are copyrighted by their respective authors.
Raise the mood of your space with these unique wood candle holders.
Lighting up a candle can be a really wonderful thing to do to wind down for the day. If you're a candle-loving spirit, then you know how candle holders can truly set the tone of the atmosphere in your living spaces. In this post, we cast our attention to wood candle holders that are very earthy, rustic and utterly perfect for the modern spaces when you want to bring in some unexpected freshness into the décor equation.
From slim streamlined wood candle holders to a more unpredictable construction that works with the wood in question, the modern wood candle holders are something of a marvelous architecture to behold. Wood that is used in the building of these candle holders come from walnut, reclaimed pine, beech and cherry tree branches.
The candle holders make for the perfect gift for the wood lover in your life and even yourself, if you're one to swoon over unexpected wood candle holder styles.
Take a look at our latest fave list of candle holders made of wood and see which tickles your fancy!
Wood candle holders that are a work of art to raise the vibe of your spaces:
What do you think of these wood candle holders? Which  design would you love to decorate your spaces with? Share below – I'm always thrilled to hear from you!
Till the next exciting post, take care of your health, do what you love, smile a little bit bigger, laugh a little bit louder and most of all: let all you do spring from that gooey soft corner in your heart!
Cheers!
Stay inspired, eat healthy and be emphatic to others you meet in your path! We may be outwardly different but we're all the same life stuff on a journey. Take care!
Other fun objects to brighten spaces with: