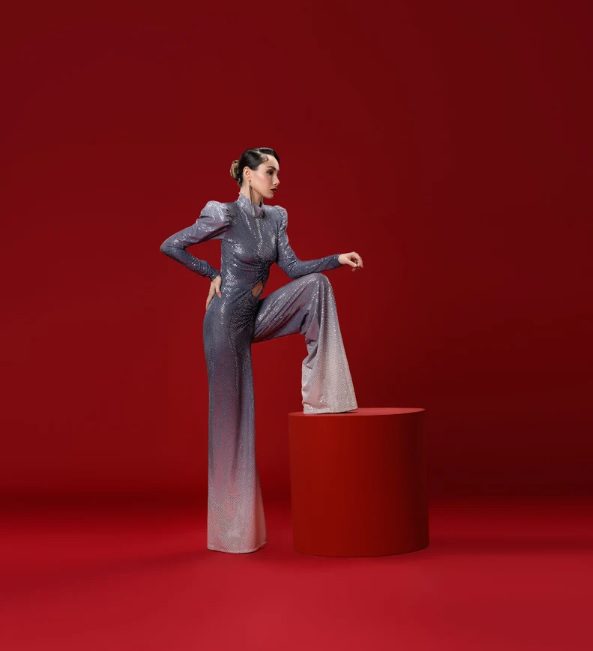 © All images are from and copyrighted by their respective authors.
This affiliate post features a look into my opinion of the glittery sequined jumpsuits worn by Harry styles and a recommendation of an elegant jumpsuit variety for you sparkly ladies out there. Keep the space bookmarked if you're into keeping up with my opinions on fashion.
The jumpsuits of the sparkly variety are Harry Styles' go to but what about my thoughts on his various jumpsuit looks? 
Let's find out, shall we?
He makes great music, that I will give. I admire that side of him along with his wavy locks. In terms out his party dressing style, Styles have made glittery jumpsuits his go-to. Do I care for the look or more precisely his various sparkly one-piece looks? To be honest, I can't say that I am into the glam jumpsuited looks of his. I don't specifically hate it.
But I certainly am far from inspired by the so-called 'clowncore' look some people have dubbed it as on social media. UFC megastar Conor McGregor humorously mentioned on Twitter that the jumpsuit look worn by Harry Styles is of a 'freestyle wrestler' but I personally think the wide leg would pose a certain challenge during  wrestling but hey, what do I know, I'm no pro wrestler. LOL.
Because of the jumpsuit's distinctive design, I usually stay away from the style but as an introverted homebody with a casual method to dressing, I have surprised myself by finding an elegant jumpsuit option that might float the boat for you. ladies!  It's a gradient sequined jumpsuit that's glittery and fun.
If you're not feeling the belly button cut-out, please get in touch with Serra, the owner of GiRa to get your customizations discussed. 
There are plenty more sparkly beauties there if you're a sequin queen!
Check the party piece beauty below:
The Party Jumpsuit With Gradient Sequins You Might LOVE:
So, what do you think of this gradient jumpsuit style? Do you have thoughts about Harry Styles's glittery jumpsuit looks?
What other controversial fashion are you looking forward to seeing this year? Share with us!
We love fashion that trigger all kinds of good feelings.
Kindly email us if you would love to have your own unique fashion collection featured in this space. We'd love to hear from you!
Till the next one, keep healthy, move your body, nourish it well and make time for meditation!
Stay free.