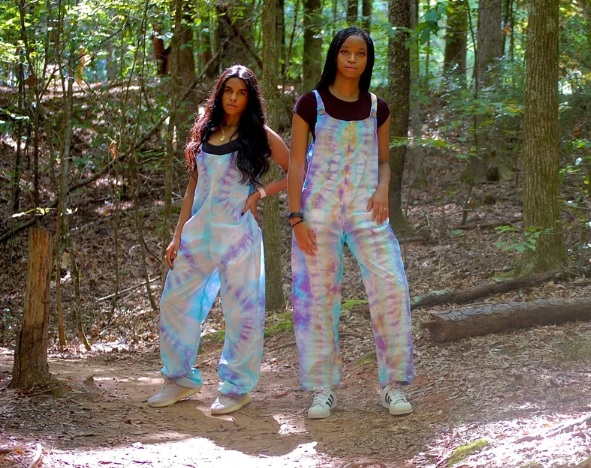 Disclosure: This post contains affiliate links, which means that if you click on one of the product links, a small commission may be credited to this site.
© All images are copyrighted by their respective authors.
Fun, colorful and a must for the artist at heart.
To tie dye or not to tie dye. That's never a question tie dyes will never die.
Tie dye has been in the fashion scene forever and just like ditsy floral, versatile stripes and cheery dots, the print is here to stay. It's not just for the pandemic WFH look. It certainly isn't just restricted to your lounge on the couch till the cows come home vibes. The tie dye motif is one that will fit right into your modern day style equation, blending right into your loved shapes and silhouettes. From midriff-baring crop tops to bell-bottom pants you can perform your yogo stretches in, tie dyes will be the print you opt for that carefree splash of painterly spirit as expressed in fashion.
I for one adore the unexpected, asymmetric look of tie dyes in a brilliant combination of colors. To help you find a piece of clothing that features tie dye that you can work into your current wardrobe, here are my list of ten tie dye statement pieces to love:
Stylish Tie Dye Prints In Clothing To Wear This Season...
Tip to make the tie dye look modern: Pick a tie dye piece you love and team it with your existing wardrobe and play with your favorite silhouettes.
Crop tie dye tops paired with baggy mom jeans are cute. Sweater tucked into a billowy tie dye maxi and sandals for a weather-confused ensemble that plays with contrasting moods are bomb. No matter what, go with your favorite color scheme and tie dye pattern. 
Till the next post, take care of your precious self, do what you love, smile from your heart, laugh from the belly and most of all: let all you do spring from that gooey soft corner in your heart!
To independent jewelry makers: Get in contact with us so we can share your unique creations in this space!
Cheers!
Are you an independent clothing maker with a collection of apparel you're looking to show to the world? Drop us a message so we can have your designs featured here!
Stay inspired, eat healthy and be emphatic to others you meet in your path! We may be outwardly different but we're all the same life stuff on a journey. Take care!
Other summer fashion inspo: