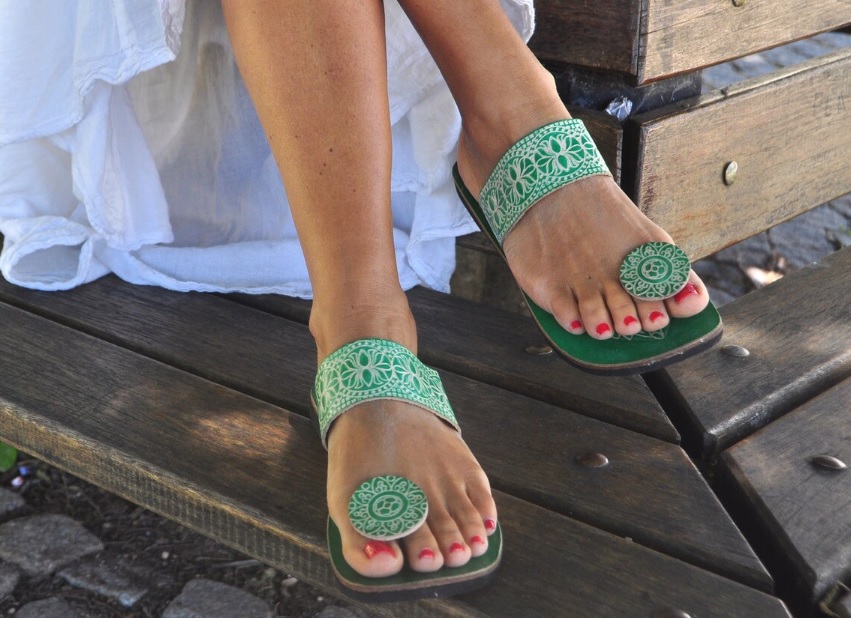 © All images are from and copyrighted by PanoParaTanto and their respective authors.
This affiliate post features a look into the fashion-forward unique handcrafted footwear from all across the globe. Keep the space bookmarked if you're into keeping up with stylish shoe trends and designs. 
For a unique summer sandal game that is filled with a rich history.
Inspired by the ancient Indian Khadau footwear worn by sages and priests, these sandals are especially suited for carefree spirits who adore a toe-freeing experience in the summer. The Khadau sandal has been mentioned in the Vedas with its construction comprising of a wooden plank utilized as a base for the foot with a single carved block to secure the toes.
These happy gypsy summer sandals are inspired by the historical Khadau design with a few fun design tweaks. Instead of wood, the sandals are made of leather with a slip-resistant rubber sole. It comes with a beautifully-carved strap to hug and hold the foot securely in addition to offering a visual pop of interest to your summer footwear game. With a few wears, the leather will soften to match the curvature of your individual foot.
Gypsy Style Summer Sandals Inspired By Ancient Khadau Footwear...
What do you think of these bohemian summer leather sandals? Which pair are you looking to wear?
Share below!
We love sandals and shoes that trigger all kinds of good feelings.
Kindly email us if you would love to have your own unique handcrafted footwear collection featured in this space. We'd love to hear from you!
Till the next one, keep healthy, move your body, nourish it well and make time for meditation!
Stay free.
More fashion inspiration: