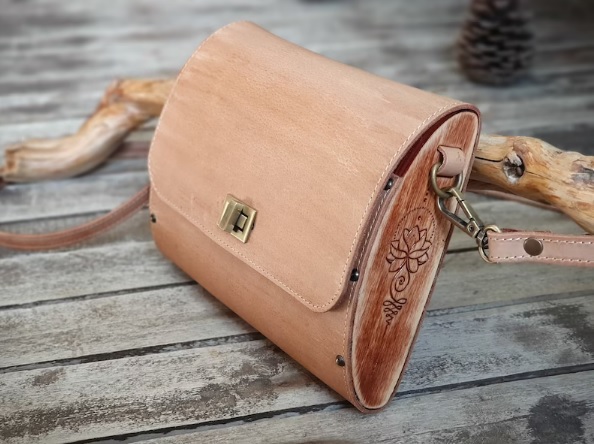 © All images are from and copyrighted by their respective authors.
This affiliate post features a look into the fashion-forward unique handcrafted wooden handbags from across the globe. Keep the space bookmarked if you're into keeping up with stylish bag trends and designs. 
Wood is the mood. It's time for arm candies that are the trigger for any convo, folks.
Wooden handbags have a look and touch to them that I quite am smitten with.
I don't know what specifically triggers the feeling but there's something sturdy and amazing in a wooden clutch that isn't comparable to a non-wooden one. They retain a shape about them making these bags a structured arm candy that makes quite an easy statement. The wooden shades and grains are especially a real visual delight. Married with genuine leather and other materials like cork, silk and metal, a wooden bag can serve as a sweet accent to a modern look or become a statement that totally transforms an ensemble.
I'll let you decide which wooden clutch or handbag that makes your heart flutter with adoration.
These are the pieces that caught my eye. Take a look and hope you will enjoy the wooden bag styles.
The bags especially for lovers of wooden accessories...
What do you think of these wooden arm accompaniment? Would you love to be in the company of one them? If so, which one is the lucky one?
Share below!
Please kindly visit the shops (linked under each image) to see more of these wood-themed bags in closer detail.
We love bags that trigger all kinds of good feelings.
Kindly email us if you would love to have your own unique handcrafted bag collection featured in this space. We'd love to hear from you!
Till the next one, keep healthy, move your body, nourish it well and make time for meditation!
Stay free.
More bag fashion inspiration: