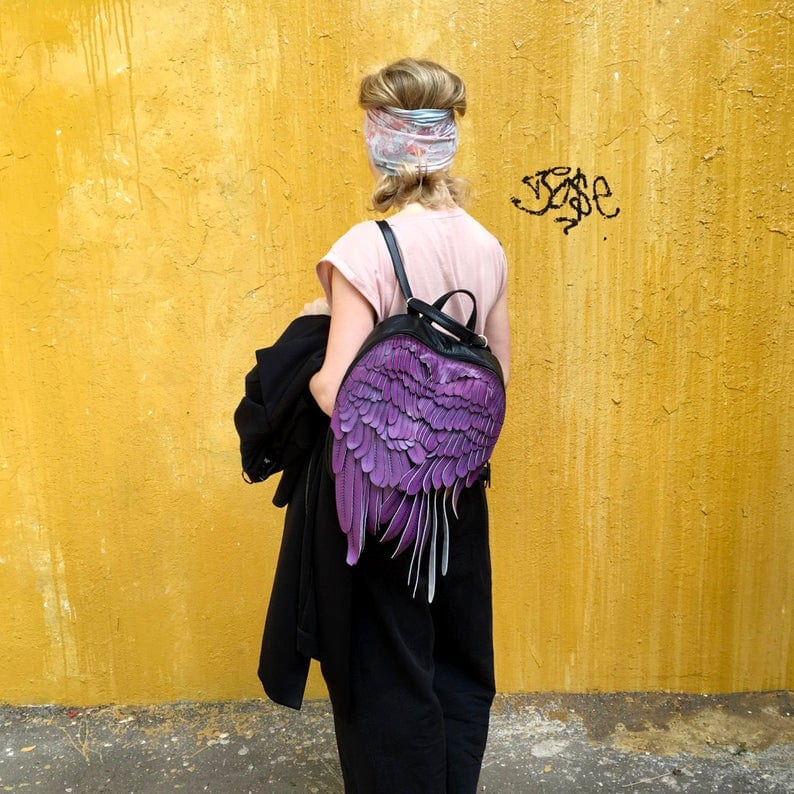 Disclosure: This post contains affiliate links, which means that if you click on one of the product links, a small commission may be credited to this site.
© All images are copyrighted by their respective authors.
Whether you fancy yourself as an angel, a magnet for angels, feathered birds or any other winged spirits, real or imagined, we have a feeling you might just be fully into these winged backpacks!
As part of the unusual accessory trawl we involve ourselves in of late, the moment our eyes rest upon these highly attractive bags, they can't and have yet to leave our visual mental landscape. What a design! According to the brand, the 'feathers' are created by first having them printed on leather and then sewn together. There are almost 200 'feathers' on the (large) backpack with smaller variations having a lesser number in total.
The bag has a zipper closure, inner pocket and a zippered pocket at the back. This unique backpack is fully-lined and can be casually carried as a bag/backpack. For full-on winged impact, it's best to carry it as a backpack!
To satiate your curiosity about these winged bag creations, please scroll away and enjoy.
The Leather Winged Backpacks For Angels In Your Lives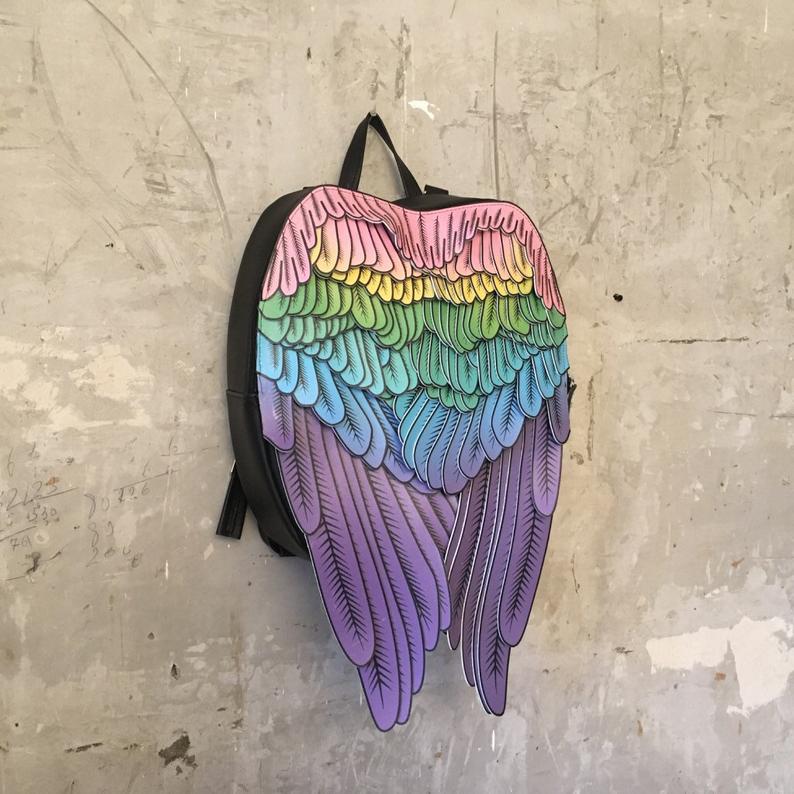 Perfect for the pastel-loving angels, this unique bag will be the talk of your town and is guaranteed to perk up any space with its candy-toned mood.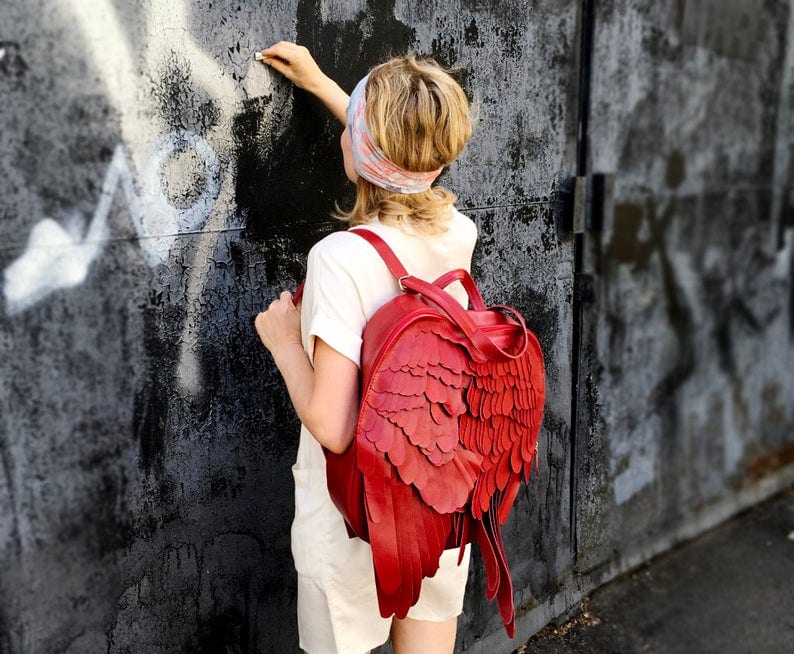 Red is the color of passion. An eye-popping winged backpack for those with a quality for connecting people.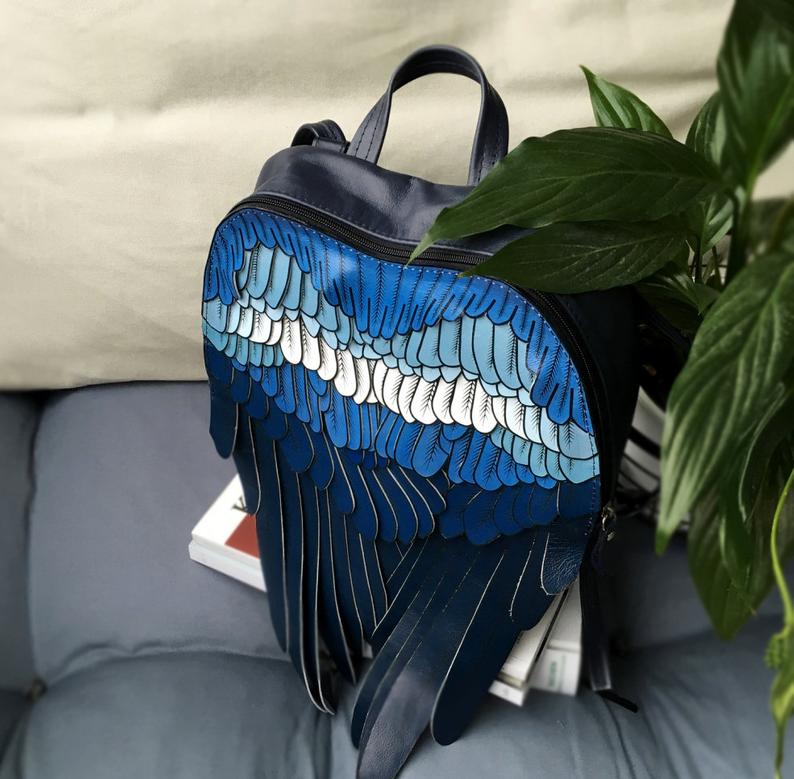 Tranquil shades of blue for the wingless angel that keeps you anchored in these turbulent times.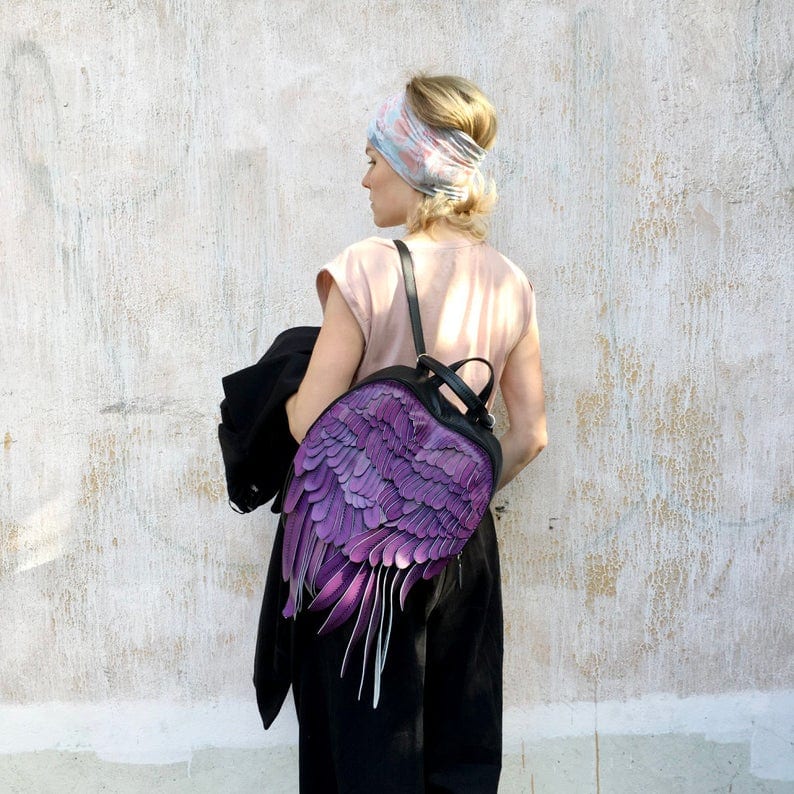 A must-have for the purple-loving angel fashionista! Just look at the details in those feathers! I'm awed! Are you?
Tell us your thoughts about these winged leather bags. Which is your favorite?
Please visit krukrustudio to appreciate these angel wing backpacks in greater detail and browse through their vast collection of outfit-transforming novelty bags.