Disclosure: This post contains affiliate links, which means that if you click on one of the product links, a small commission may be credited to this site.
© All images are copyrighted by their respective authors.
You can thank the milkmaids of the olden years that unknowingly were the inspiration of this prairie fashion trend.

I've been seeing this vintage dress style with a contemporary twist  worn a lot lately and part of me acknowledges that I am just  selectively focused on the retro dress trend because I'm feeling it. Plus, I spotted the style worn countless of times by one of my latest favorite entertaining YouTube personalities. l then became acutely aware that l am lacking a top/dress that has this amazing neckline and wondered why not.
Not that it's of an essential wardrobe piece required to survive the peculiar corona times of, mind you. Aesthetically, somehow, it was calling to me and whispering: "Rest the usual V-neck and rounded ones, get me, you won't regret it…"

In case you're wondering still: It is this wide square neck with a sleeve style that's just the right amount of puffy. It allows you to have your shoulders out and still have some kind of structure on top in contrast to the off-the-shoulder dress style fashion bloggers have been wearing. One that I'm less interested in.

I'm usually into boat necklines and V-neck designs but this particular retro neck style has got me pausing and rethinking if l should get me a dress or blouse and up my quarantine style game. It does look extremely ladylike and vintage. I don't know. Should I? I'm kind of into the feminine appeal of said look of late. And I'm late reporting on this trend as it's been apparently the hot thing, last year. But I'm not one to discard a trend because it's on its way out, says some high authority fashion report.

Well then, if you're like me and just found out, here are some dresses with the charming square neck and ridiculously attractive puff sleeve action to browse for a dash of inspo.
Enjoy!
Dresses With Retro Square Neck And Charming Puff Sleeves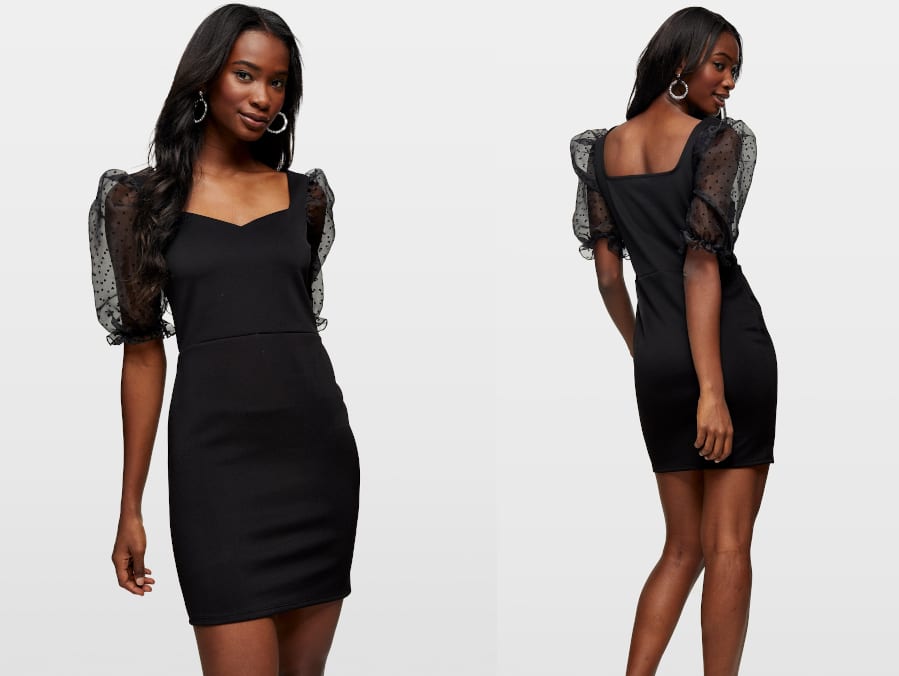 The milkmaid bodycon dress with puff mesh sleeves that milk maids never dreamed of wearing.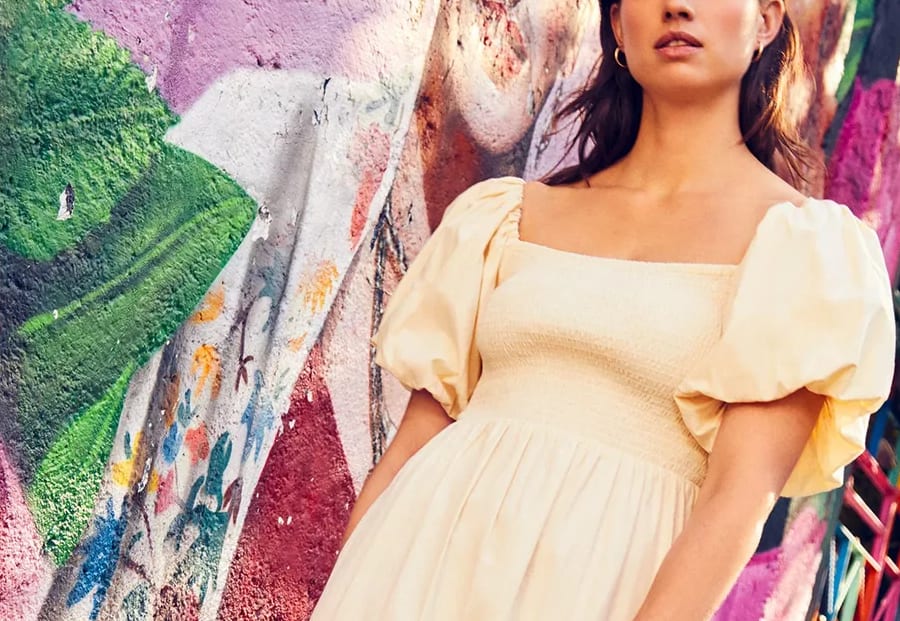 Look at that detailing! Ruching, gathers and a sweet short voluminous sleeve with a wide square neck design. It's such a mood!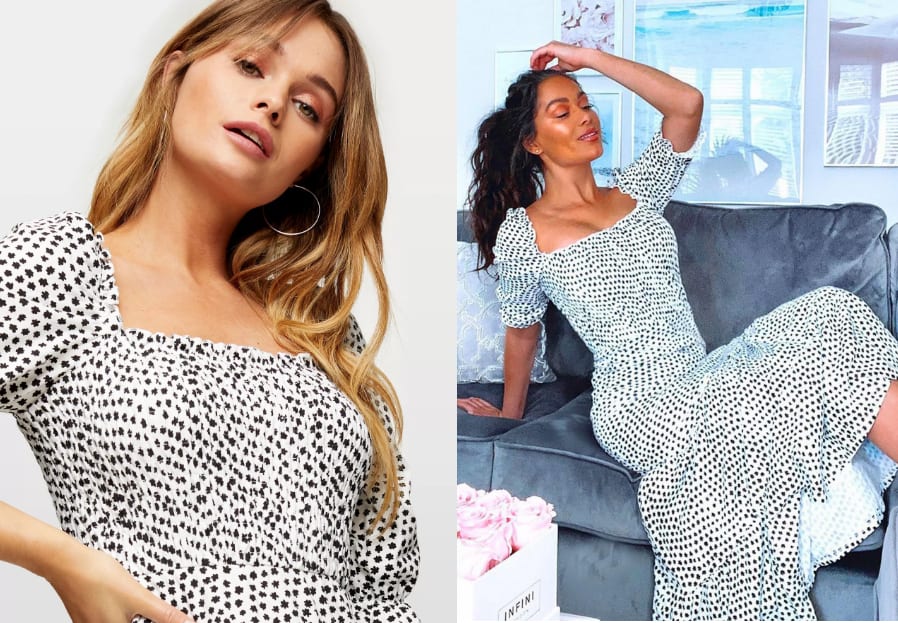 There's something so beautiful about the wide square cut of the neckline and how it pairs with sleeves that carry gathered detailing. Absolutely LOVE!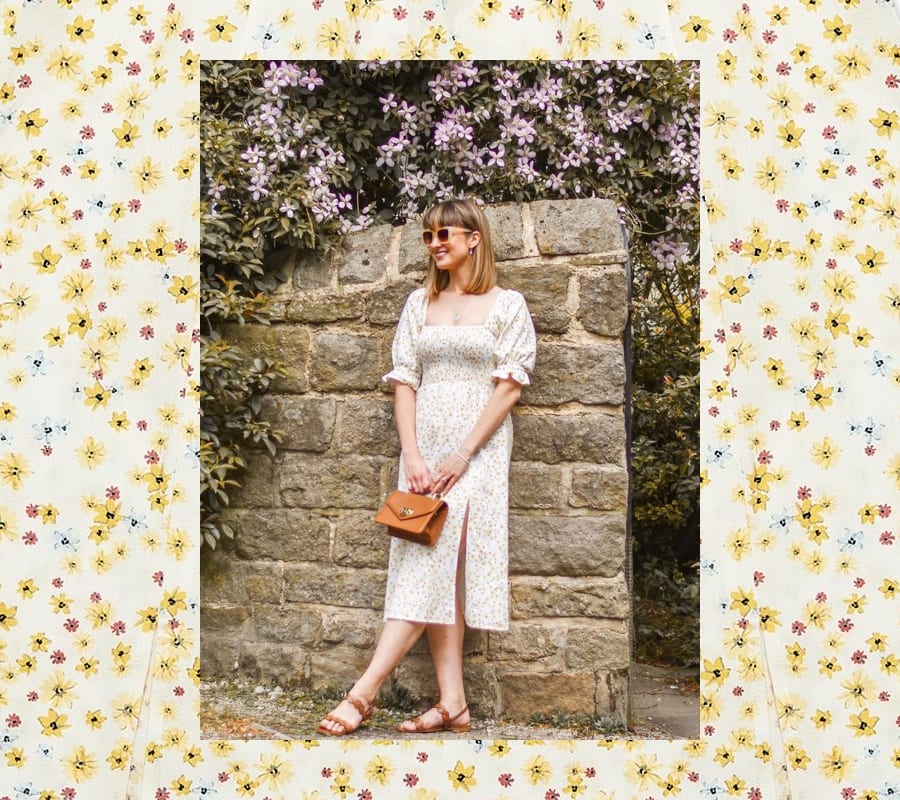 How charming is this dress? A perfect prairie summer frock with just the right dose of classic feminine elements. Ditsy floral seals the deal.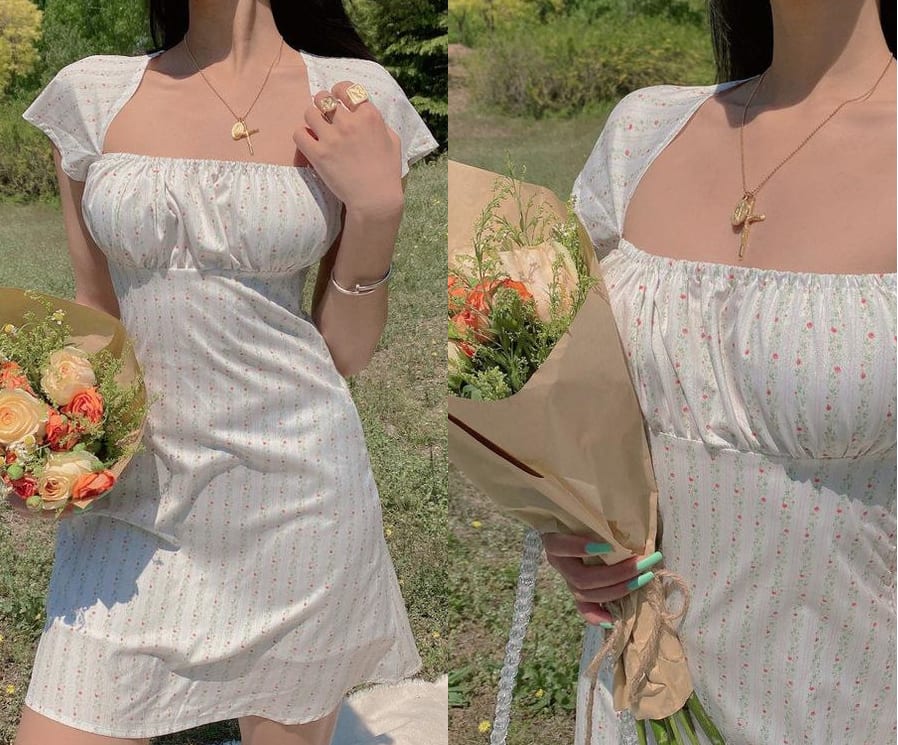 Would you look at this mesmerizing milkmaid mini? I just am obsessed with that wide angular neckline!
What do you think of these modern milkmaid dresses? Would you wear the style? Which is your favorite? Share below! I'd love to know!