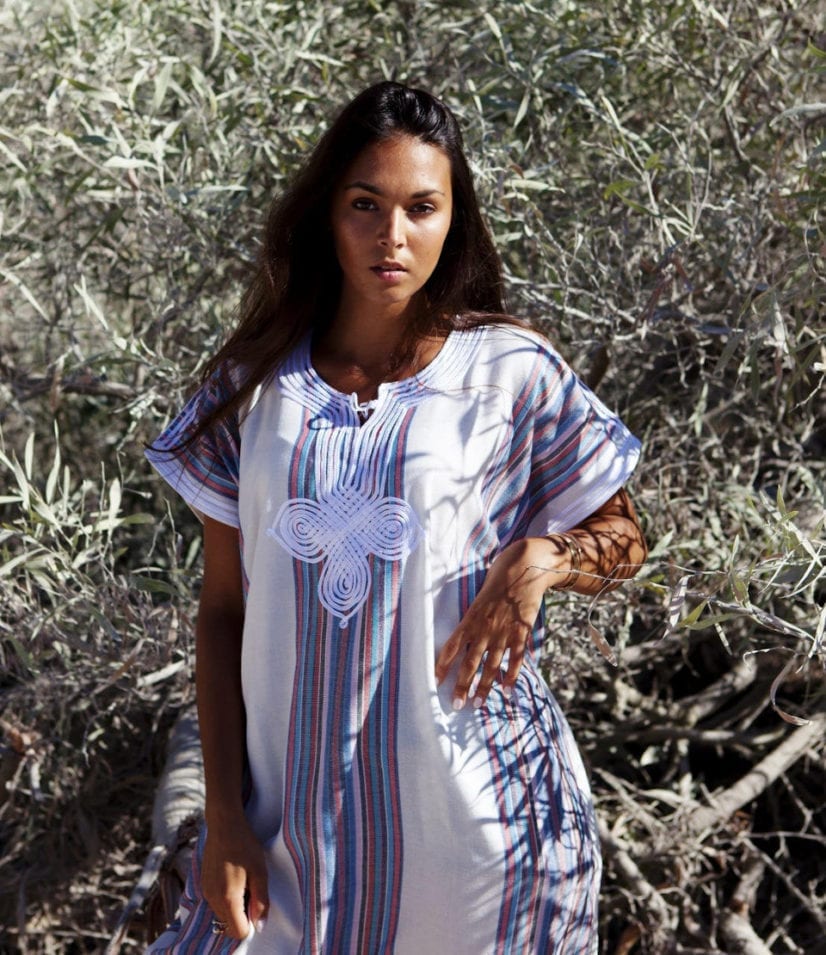 Disclosure: This post contains affiliate links, which means that if you click on one of the product links, a small commission may be credited to this site.
© All images are copyrighted by their respective authors.
While you remain at home this pandemic season, why not get comfy and stylish in kaftan dresses?
<!–more–>It's the season of self-quarantine as we help our medical doctors and nurses by staying at home as various nations battle to contain the spread of coronavirus and even though it can be grim, we can also do something that will boost our spirits. As fashionistas, there simply is no reason to suddenly cease the business of looking your best in a way that means something to you. In this post, we take a look at the comfiest dress style ever and you can wear it wherever!
Before the pandemic, one would see kaftan dresses worn as part of a boho lounge wear and resort chic cover-up after rounds in the pool or by the beach. The kaftan is oh so versatile, you can make the dress work for you anywhere besides the usual locations mentioned. Its signature roominess makes it a maternity fashion favorite and if you reside somewhere tropical, it's the type of dress you can slip into for an utterly breezy feel. 
While looking on Etsy for some style-forward kaftan dress inspo, I found a shop that you must check out, ladies. I mean, if you're into boho kaftans, that is.
Below, you will find a curated list of kaftan dresses anyone with a love for flowy dresses would be so glad to wear. Enjoy!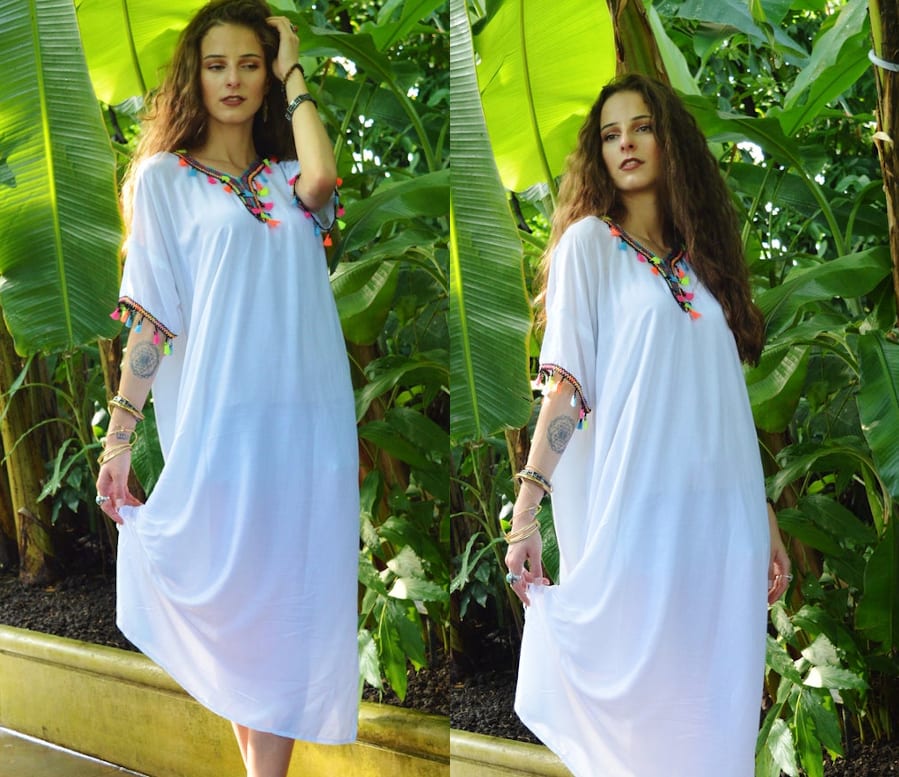 For the minimalist who loves rainbow-colored tassels, here's a kaftan dress for you!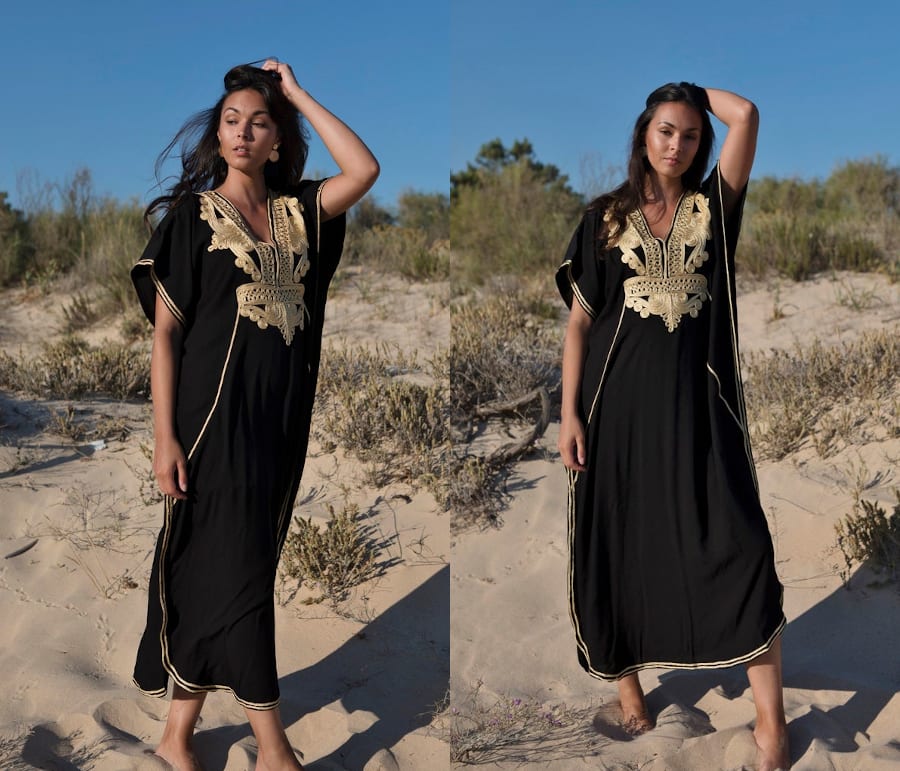 A versatile dressy number in a laid-back silhouette. Perfectly-suited during the movement control season as you party safely at home!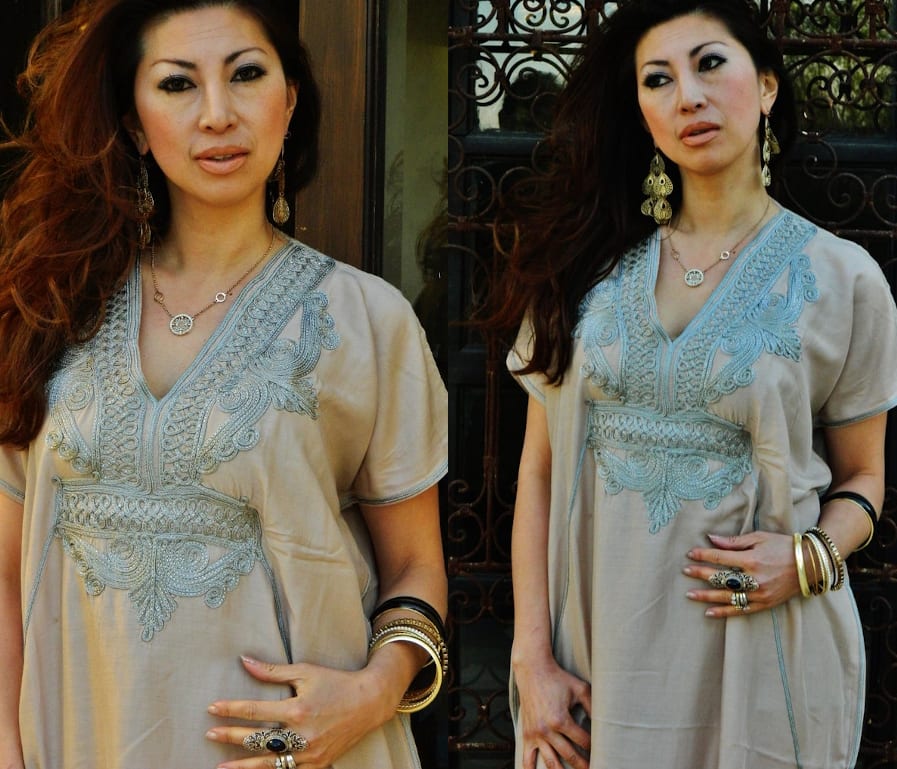 Fans of barely-there hues, this is the embroidered kaftan you've been searching for. You're most welcome!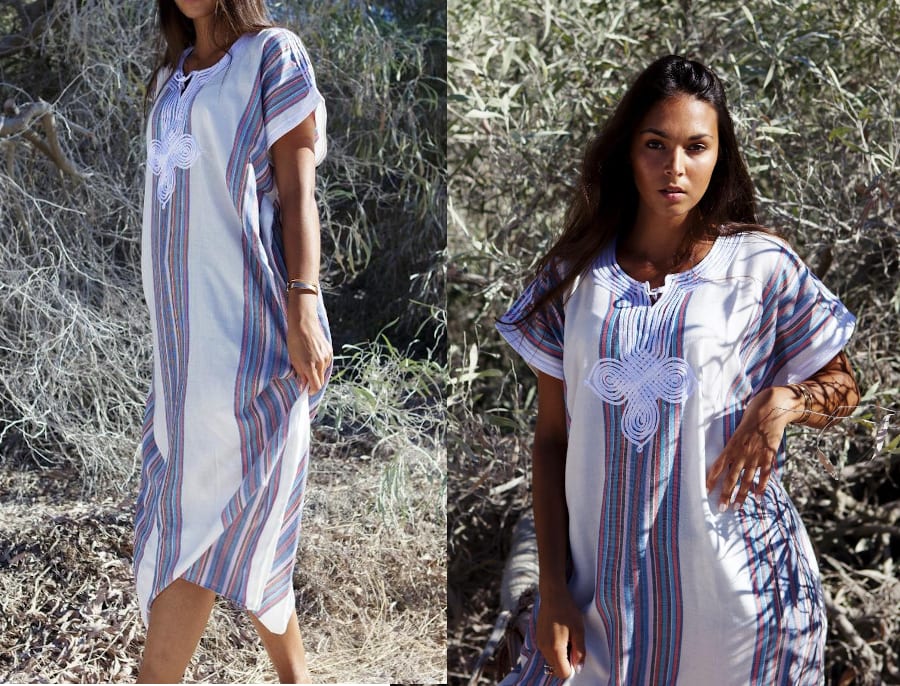 Striped and embroidered, this kaftan embodies the modern-day fashionista's urban aesthetics.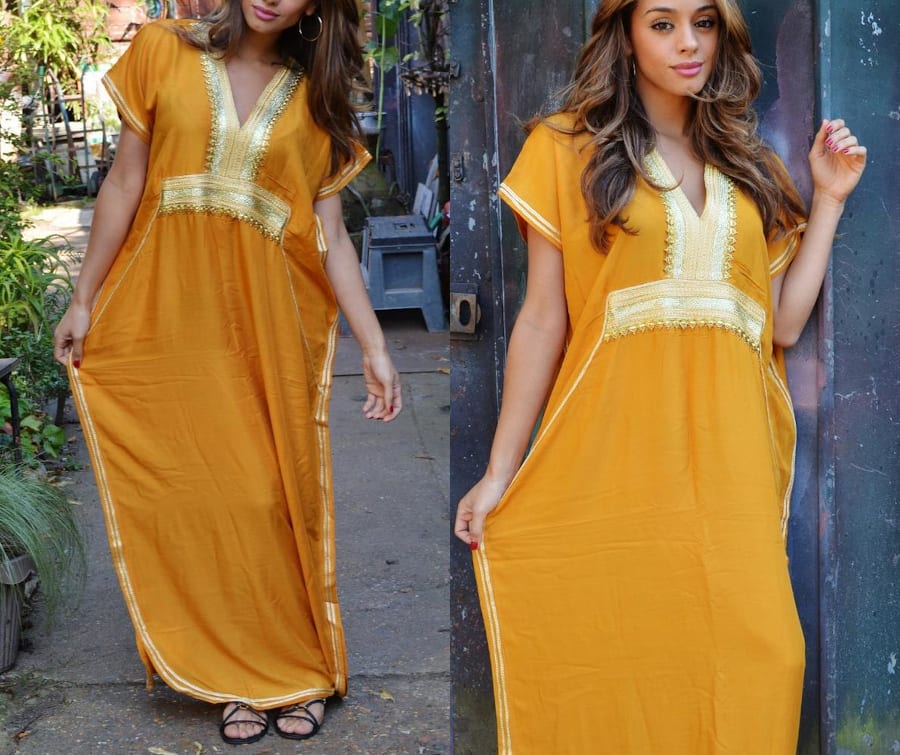 Mustard yellow accented with gold: For the sunny sister and those who love to shine bright.
To browse for more more breezy and stylish kaftan dresses like these, be sure to give Maison Marrakech a visit!
For more bohemian style dresses that make you feel breezy and amazing, you may find something in these posts: