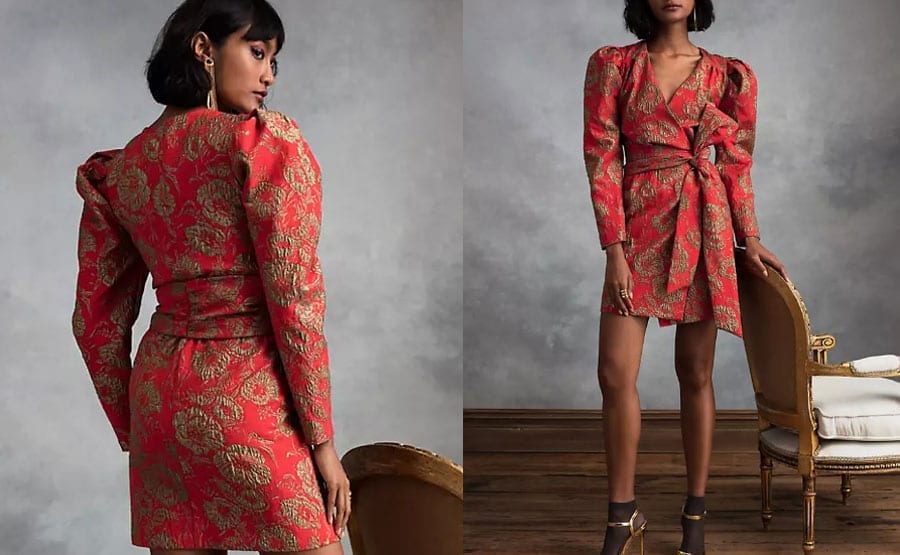 Ladies, if you have mad love for the slow fashion movement and Mother Nature, then these eco-friendly dresses are whispering your name!
Party season is right around the corner and that means party-dressing. How does one dress up mindfully in carefree masterpieces thought up with nature in mind.
Happily I chanced upon an eco-friendly clothing label by a popular name in Hollywood and was surprised that it runs on a very affordable price range for something Kate Hudson would wear and they are crafted with mother nature in mind with pieces constructed from recycled materials like bottles and fabrics.
If you're a happy spirit by nature, love spending time in nature and have begin to take an active initiative to show your love and respect for this place we call home, then the happyxnature collection of clothing is worth looking into. It features everything that a free-spirited bohemian would wear and it's also a haven for minimalistic pieces that is high on versatility. You can imagine wearing the timeless garments in various combinations and never tire of the dresses as they retain a year-long relevancy.
For this post, I'm going to show you three little dresses that will be joy-inducing if you're aiming for ruffles, brocade and puffy sleeves to wear to an upcoming gathering or party.
On to the eco-friendly pretty dresses now, shall we?
Eco-Friendly Swing Dress in Abstract Floral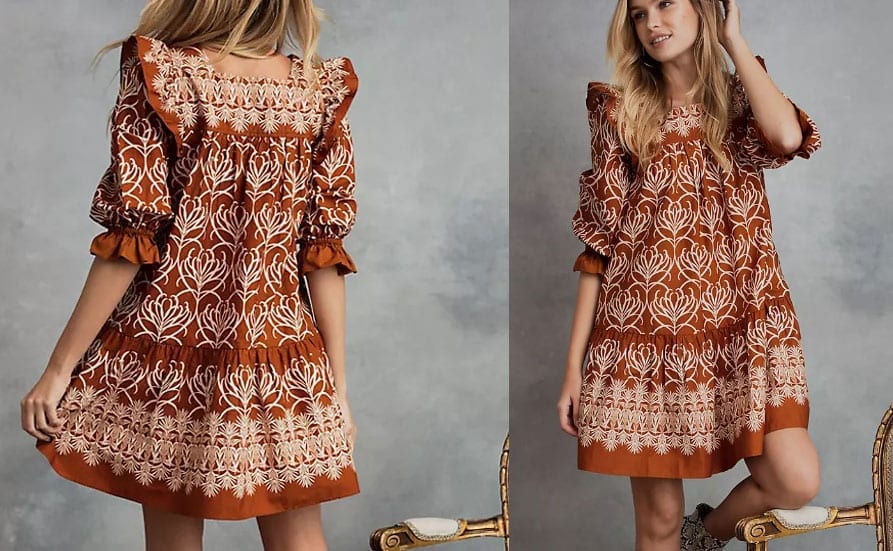 First in the list is the swing dress adorned with abstract floral. Its voluminous vibe is something you'd wear if you want to feel like a classic doll. And it has retro sleeves characterized with stylish volume accentuated by carefully-placed ruffles in a half-sleeve construction. If you want volume, you get the ultimate volume and sass here, no doubt!
Ruffle Dress In Happy Green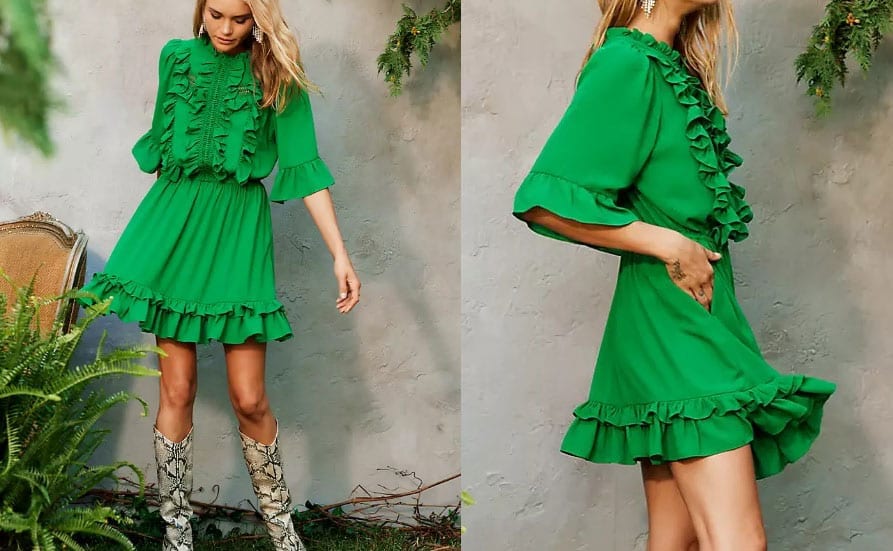 Second in the list is the green ruffle-licious dress that is a dedicated to the girls with an intense love for ruffles. In solid enchanting green, the ruffles are pretty spaced out so you can still appreciate the beauty of the dress. Double ruffle hem and half bell sleeves complete the twirl-friendly flowy number. If wearing it makes you feel like dancing, then you're doing it right!
Statement Jacquard Party Dress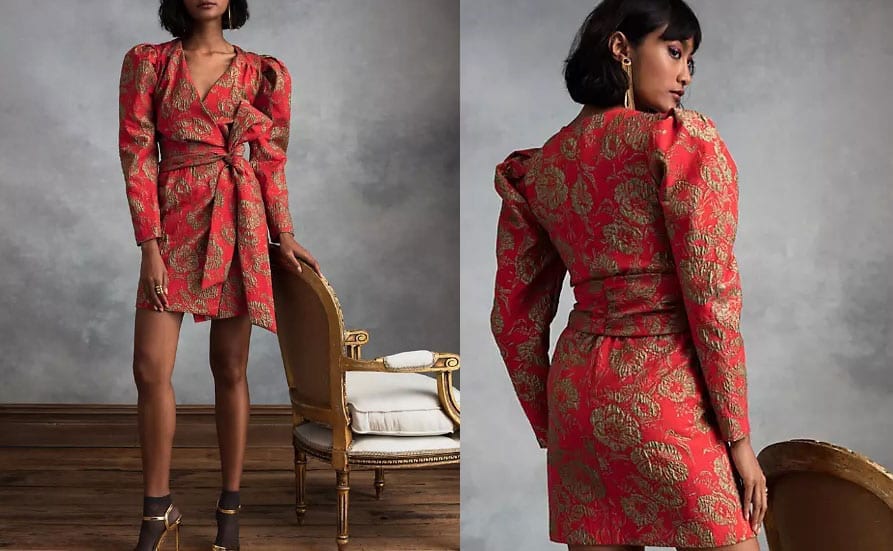 Last but certainly not the list is the jaw-dropping brocade dress you'll do a triple take to absorb the totality of its elegance. Structured puffy sleeves make an instant distinct impression while the wrap-style neckline and sash charm us with their marvelous sophistication. I don't know about you but this dress feels absolutely right for Christmas or the Lunar New Year party look!
So friends, all in all: what do you think of these dresses? Which one is making your heart melt? Share below. Have you heard of HappyxNature collection by Kate Hudson? If so, please share your thoughts below!
Image Credit : HappyxNature Kate Hudson New Clothing Line
Disclosure: This post contains affiliate links, which means that if you click on one of the product links, a small commission may be credited to this site.
Love this post? Share it with your friends! Follow us for more fashion inspiration:
© All images are copyrighted by their respective authors.