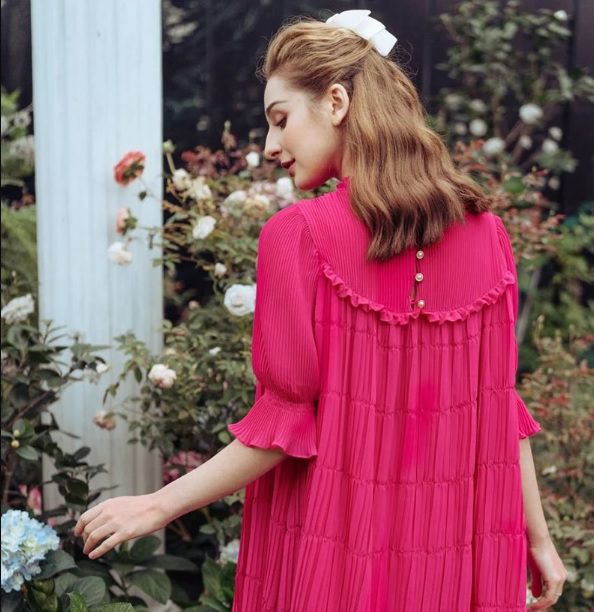 © All images are from and copyrighted by their respective authors.
This affiliate post features a look into the classic dress styles that can be tailored & personalized. Keep the space bookmarked if you're into feminine dresses that are perfect for all kinds of events and occasions. 
For classic feminine dresses that will stay versatile through all seasons and occasions.
Every gal (no matter her age) deserves a pretty dress that whispers classic elegance and what better way than to have a masterpiece of a frock that's personalized and tailored to your heart's content.
A classic dress to me has ravishing feminine details like pleats, ruching, strategic gathers and ruffles and an overall shape that brings a seamless movement and mood as it complement's the woman's natural personality and disposition.
The neck design can be sultry with a single strap shoulder or kept modest yet chic in a high neck rendition. Sleeve designs can ultimately convey a vibe to your look and you can choose a sleeveless option for a whole lot of arm action that's suited for a summer outdoor event or a voluminous sleeve style to accentuate your slender frame.
The way a dress drapes over your torso also sets the tone to your dressing. A swing style shape that just gently lays over the body can bring a lot of movement whilst an A-line silhouette and a cinched waist lends too a highly wearable form that contends with all sorts of figure types.
The key to choosing your perfect dress is to spend time on these little design aspects so you can choose a dress that truly is tailored just for you.
If you're one to enjoy specific feminine style details that render your look effortlessly classic for a gathering, party or brunch then let me help you! Here are a selected 7 dresses with distinguishing charms that will have you inspired for when you will have to dress up in the future.
Dressing feminine in classic dresses with evergreen fashion design elements...
So folks:
Which classic dress is so right up your alley? Share your favorite below. As always, your opinion means a lot. So feel free to drop it like it's hot.
Head on over to MaisonLy, the maker of these exquisite dresses to peruse their dress collection and maybe get something special for yourself or a loved one.
Remember to breathe deeply, sit out in the green, listen to the sounds of nature. Work smart and make time for play to channel your creative energy.
More ladylike goodness to add to your wardrobe: