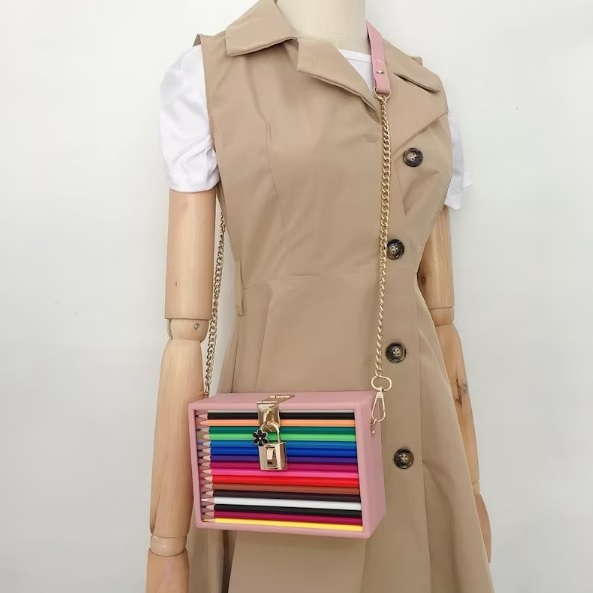 © All images are from and copyrighted by their respective authors.
This affiliate post features a look into the fashion-forward novelty kawaii handbags from across the globe. Keep the space bookmarked if you're into keeping up with stylish bag trends and designs. 
Kawaii is the mood. It's time for a quirky and cute twist to bags that accompany your outfits.
Quirky & kawaii bags for fashionistas with a love for novelty bags.
Get a bag to remember for an unexpected fun twist to your summer outfit.
Gals, guys, fellow humans: These are the bags to carry for a guaranteed quirky twist to your look. Bags are some of the practical accessories that complete your appearance for the day or evening when you leave the familiar home. Whether it's to spice up an everyday ensemble or to inject some oomph into a chic going-out getup, a bag that's unexpectedly cute and utterly out of the usual style box can do wonders.
These novelty bag styles give an instant pick-me-up vibes, an easy convo-starter.
Check them out:
10 kawaii bags that will give a little something extra to any look:
What do you think of these kawaii arm accessories. Would you like to carry any one of them? If so, share your favorite with us.
Please kindly visit the shops (linked under each image) to see more of these quirky novelty bags in greater detail.
We love bags that trigger all kinds of good feelings.
Kindly email us if you would love to have your own unique handcrafted bag collection featured in this space. We'd love to hear from you!
Till the next one, keep healthy, move your body, nourish it well and make time for meditation!
Stay free.
More bag fashion inspiration: