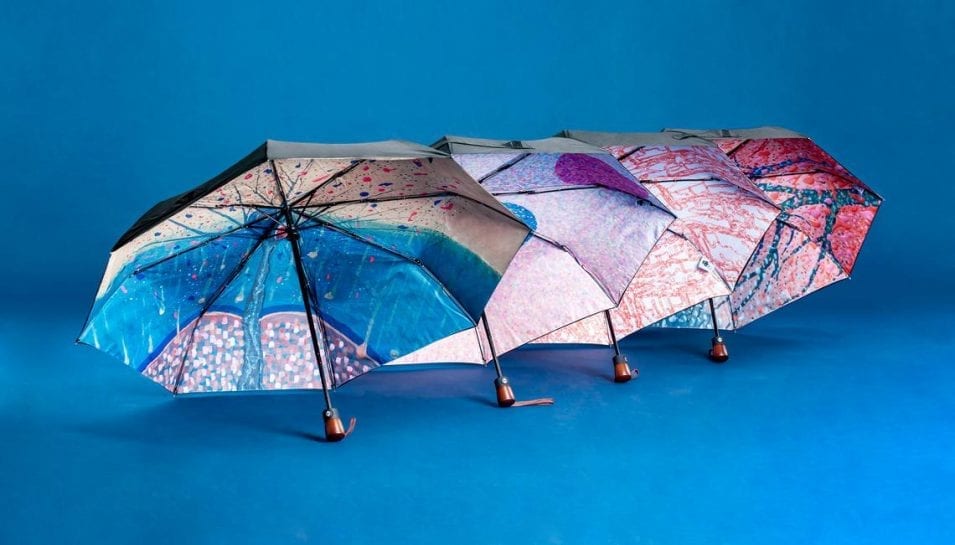 Disclosure: This post contains affiliate links, which means that if you click on one of the product links, a small commission may be credited to this site.
© All images are copyrighted by their respective authors.
Looking for reliable umbrellas because your old ones seem to be breaking apart anytime the weather gets a little bit unruly? Then these are the umbrellas to consider.
Not only are these strong umbrellas will complete your weather-conscious getups with a touch of style, it's designed to truly cater for what umbrellas are made for in the first place: to withstand aggressive winds and droplets of rain. I've had my share of umbrellas that break down and I'm certain that it's a totally universal phenomenon. Umbrellas need to be strong but not too, too heavily-built that they're a challenge to carry around. 
Below, you will find two categories of high quality strong umbrellas to protect you during a challenging weather episode and they're pretty visually-striking too.
So, let us take a look at the two sturdy umbrella styles, now, shall we?
Artistically Strong & Stylish Umbrellas That Celebrate The Painterly Art Form:
For those that love carrying forms of art around through dressing, a compact and visually-popping umbrella easily matches up your expressive spirit. 
The unique windproof, compact art umbrella ius decorated with a distinctive dotted design. It comes from the
limited edition Zontjk Design umbrella collection that exhibits unique artworks and original designs.

This durable umbrella features:

> A wooden handle
> Compact automatic umbrella-opening  mechanism
> Double pongee fabric to ensure a higher resistance to tearing, abrasion, and to aid in a quick drying process 
> Windproof as tested on the strongest Scandinavian storms)
> Designed in Sweden
>  Comes in a very attractive storage box that looks like a gift box.
>  Limited time FREE delivery
Sturdy Reversible C-Handled Umbrellas With Anti-UV Fabric:
The unique reversible umbrella is made of durable material featuring breathable double layer water repellent canopy, high-quality electroplated steel
shaft and premium resin-reinforced fiberglass ribs.
The sturdy inside out umbrella will provide you a strong protection during a windy, sunny or rainy weather occasion. It comes with:

> UV Protection: Made with double layer anti-ultraviolet fabric, the reversible umbrella
has "0" light transmittance to prevent UV radiation from damaging your skin.

> C-Shaped Handle: Instead of grabbing a straight or J-shape handle to hold a traditional umbrella, you only have to cross the C-shape handle over your arm for the Eono Inverted Umbrella.
This unique umbrella  design innovation brings such a great convenience so you can easily free your hands for when you want to use a phone, reading a book or holding a baby.

> Reversible design and self-standing: With the inverted design – when closing the umbrella, the wet side
(outside layer) comes inside and the dry side (inside layer) goes outside, so you won't get wet!
It is especially useful in keeping floors and cars dry. Also, when folded, the special reversible structure allows it to stand
on its own without taking a lot of space which is very convenient when taking a bus or subway.
Please visit ZontjkDesign to see more of the artistically-expressive umbrellas and HoxtonDesignsUK for the unique reversible umbrellas.