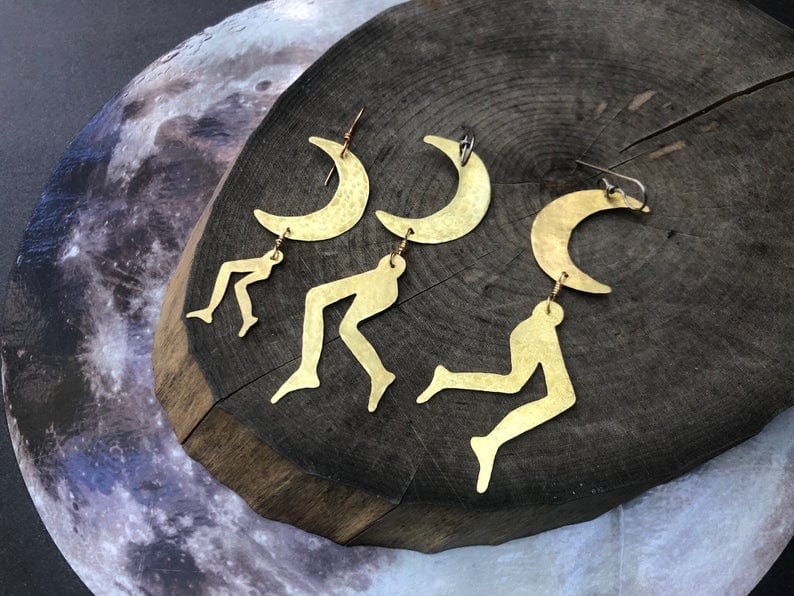 Disclosure: This post contains affiliate links, which means that if you click on one of the product links, a small commission may be credited to this site.
© All images are copyrighted by their respective authors.
Leggy ears for days.
Hi ladies, it's time for another earring trend update. These dangling ear accessories are all about the legs. If you have found yourself enamored with earrings that feature body parts like hands, eyes, lips and faces, there's nothing stopping you from appreciating further in the form of dangling leg earrings.
I first spotted them just about recently and felt a natural liking to the style as it's got an unexpected look about it. Earrings that play on the abstract and include odd little twists often make me pause to take a look and wonder to find out if there's some hidden meaning in them. In a way, they are wearable art form that is a creative expression of the one designing them.
In the case of the lower limbs hanging off your lobes, they sure are a sight to behold and an instant conversation starter.
Don't believe it? Well, then, just take a look!
Body Shapes in Jewelry: Leggy Earring Styles To Consider Wearing In 2021
So, what do you think? I love looking at legs of people walking as everyone has got different forms and proportions and ways of carrying themselves that are tied to the way their legs are shaped. Even if it's not a leg appreciation day today, there's nothing to stop you from wearing hoops that feature legs. Tell us what you think about them leggy hoops in the space below – We love hearing from you!
Take care, stay active and practice good digital hygiene!