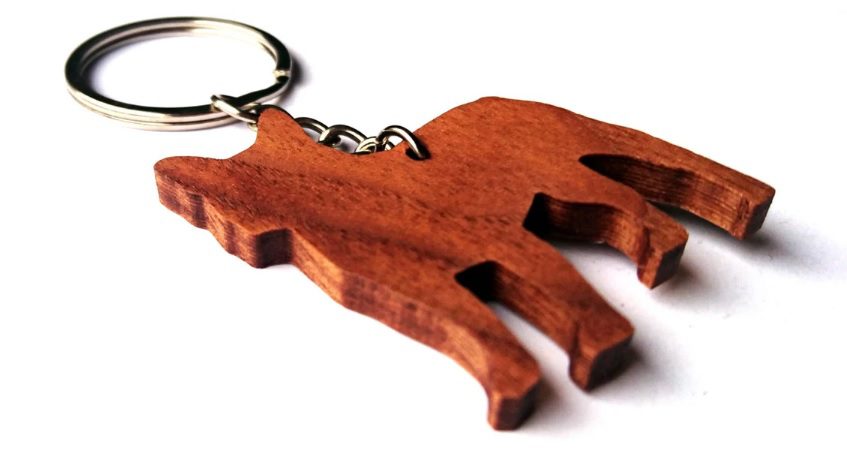 Disclosure: This post contains affiliate links, which means that if you click on one of the product links, a small commission may be credited to this site.
© All images are copyrighted by their respective authors.
For the important keys you have that need a keychain to hold. 
I love wooden things and things that are inspired by wood. Today's post takes a look at a collection of handcrafted wooden keychains that come in various shapes – any one of it could be something meaningful to you. Plenty of keychains out there, yes, but what if you only have a strong affinity for wood and need them in specific shapes and have the smoothest surfaces? Well, you see, there's a Slovenian artist by the name of Andraž Pongrac that specializes in making these work of art! 
Keychains hold your important keys. Whether it's your house keys or car keys, these wooden keychains will look amazing in your hands and will develop a patina that's unique from your handling of them.
These keychains are handcrafted using scrapped high quality wood from local suppliers in Slovenia. The surfaces of the wooden keychain are smooth as they are hand sanded using 4 different sand papers: P220, P300,, P440 and P1000. Eco-friendly Danish oil is used as a finish. Walnut wood is used in the making of these wonderful keychains.
Check them out and enjoy!
10 wooden keychains in all kinds of shapes:
How do you like these wooden keychains? Which shape is your favorite? 
Share below. I love hearing your thoughts.
Get your favorite keychain now. They are delivered in a small gift box ready for gifting. Feel free to get in touch with the keychain creator Andraz Pongrac for something personalized so your dream keychain can be made into reality. These keychains are ready to ship in 3 working days except for customized ones! Besides the keychains made of wood, there are wooden signs and wooden earrings that you can check out as well. Visit PongiWorks today.