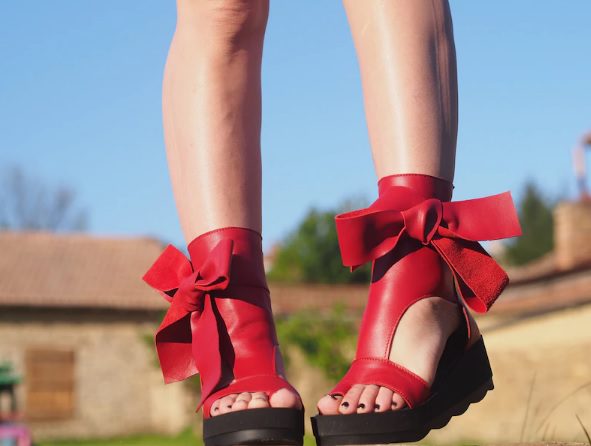 © All images are from AdrenalineFashion and copyrighted by their respective authors.
This post features a look into the fashion-forward unique handcrafted footwear from all across the globe. Keep the space bookmarked if you're into keeping up with stylish shoe trends and designs. 
These summer boots are a riot.
If you know about me, I have dreams of wearing these edgy summery boots. To where do I go wearing these, I have not a single clue, even if it's just around the house, I'd do it. With the contagious season upon us, I see no reason why we ought to deprive ourselves from immersing our feet with this artistic footwear invention that is not only supremely utilitarian but also, a complete blast of fresh air in terms of boots you could actually wear for summer, especially Mediterranean summer. I heard it hits different.
Of course, any summer would do or even cold weather if your feet have the tendency to require breathing room.
Here are the beautiful summer boots that had got my heart at hello when eyeballs meet them on the screen. Hope you will like them too.
Enjoy!
Let's take a look, now, shall we?
Edgy & Sassy Summer Boots For A Look That Is Unforgettable...
For a closer look at these edgy summer boots and to see more of the rest in the collection, please visit AdrenalineFashion.
What do you think of these summer boots? Which pair or two is/are your favorite?
Share below! Kindly email us if you would love to have your own unique handcrafted footwear collection featured in this space. We'd love to hear from you!
Till the next one, keep healthy, move your body, nourish it well and make time for meditation!
For more shoe inspiration to appreciate: