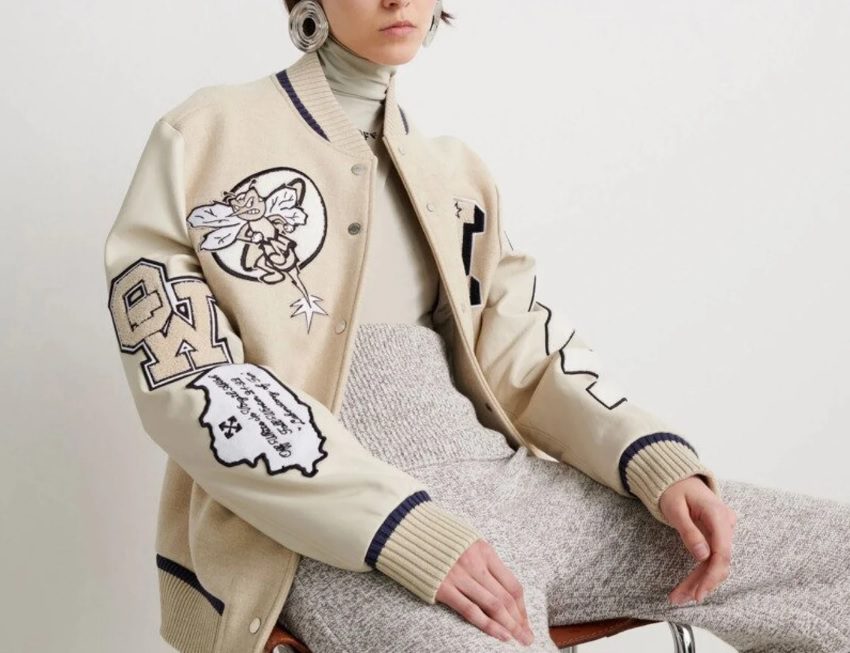 © All images are from and copyrighted by their respective authors.
This affiliate post features a look into the return of varsity jacket fashion trend. Keep the space bookmarked if you're into keeping up with the global 90s fashion trends and designs. 
Bring varsity jackets back into your modern day wardrobe for a touch of whimsical sportiness.
Varsity jacket is one of the 90s fashion trends that returns into the current dressing scene. The iconic look of a varsity jacket cannot be denied. It's a casual outerwear that makes one look preppy and smart at the same time regardless of what is worn underneath. It brings a touch of structure with a dash of sporty coziness.

You can opt to layer the jacket over a feminine ensemble and create a contrasting style interest that combines both softness and toughness into a look. Over casual tees and jeans, the look is foolproof for everyday and as the temps drop, one can find these jackets in various heat-insulating materials such as leather, wool, corduroy and more.

The popular way to wear these iconic jackets in 2022 is to get them in an oversized design. An oversized varsity jacket with your favorite embroidery can lend a lot of personality to a neutral getup. Of course, there are tailored varsity jackets with a cropped length that can easily blend into your modern athleisure look too.
Both genders can sport these jackets as they're such a universal outerwear staple. Worn buttoned-up or left open, these varsity jackets epitomize a look that is highly-wearable as the weather gets a cooler undertone to it. You can also top the jacket over unsuspecting vintage looks.

Without further ado, here are 7 varsity jacket styles that you can wear right now!
Bring a dose of 90s fashion back with these varsity jackets...
How fun are these varsity jackets?! I'm really feeling the look of each one of them.
What are your thoughts on this 90s fashion trend? Which varsity jacket is your favorite? How would you style it? Drop a comment down below. Share with us because we truly get delighted when you do!
Till the next one, keep on keeping on. Be a beacon of light wherever you are, no matter the situation. Take care!
For more retro fashion inspiration to appreciate: